This bridal portrait in Venice is born as a personal project for us. One of our goals was to make a night shoot and what place would be more suitable then Venice?
So we proposed the idea to one of our brides who is also a dear friend, and she accepted it with enthusiasm.
So here we are, in a summer night in Piazza San Marco from Venice. Even by night the place is full with tourists. But what is amazing is the atmosphere created by venetians. To all terraces from the square it was singing live classical music. So if you plan to visit Venice, I absolutely advice you to spend at least an evening in San Marco Square. I'm sure you will find it delightful.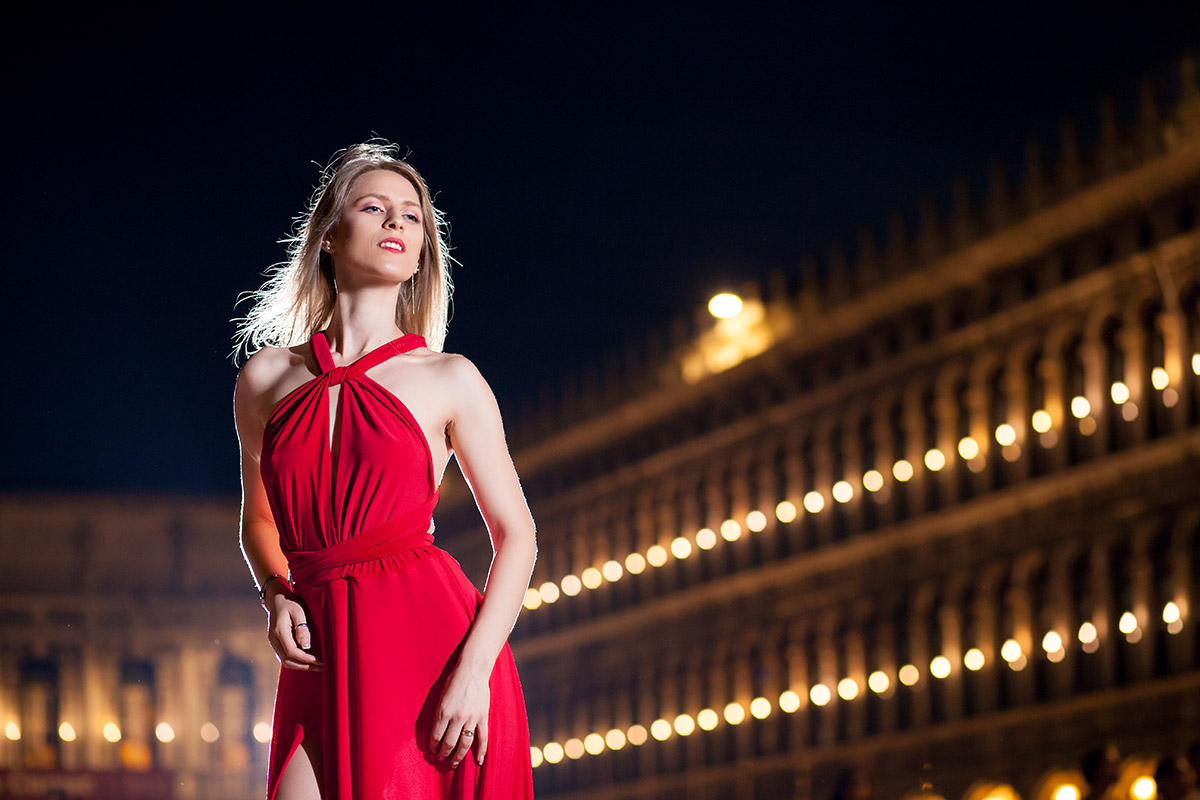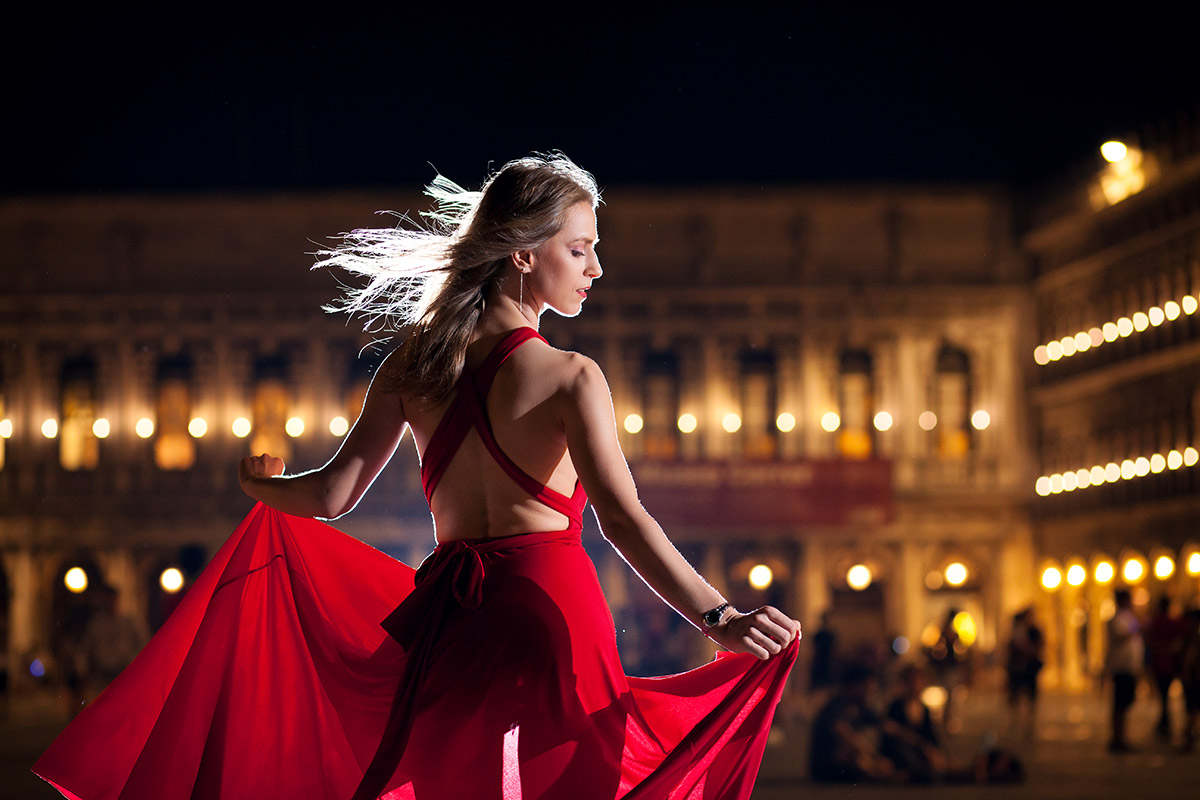 I love the background made by the buildings from the square with all the symmetric lights, it gives a sense of royalty, and the red dress of our model nicely complete the scene.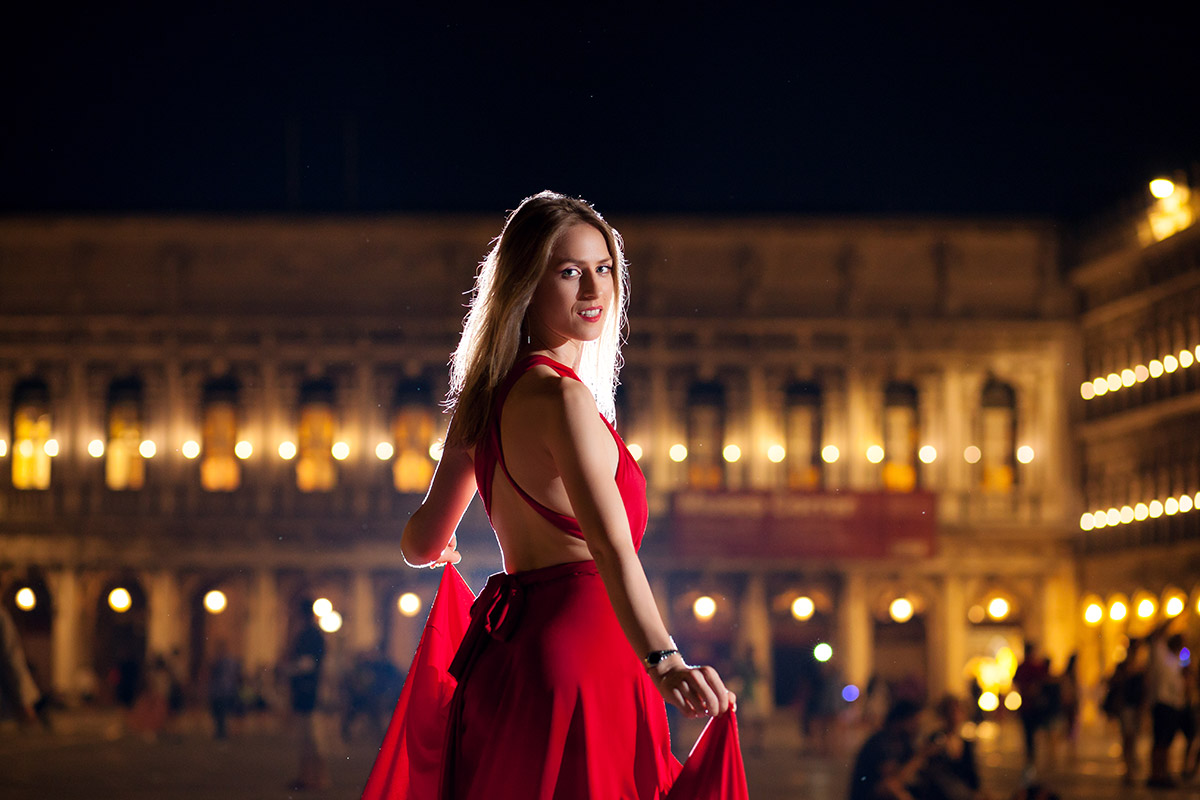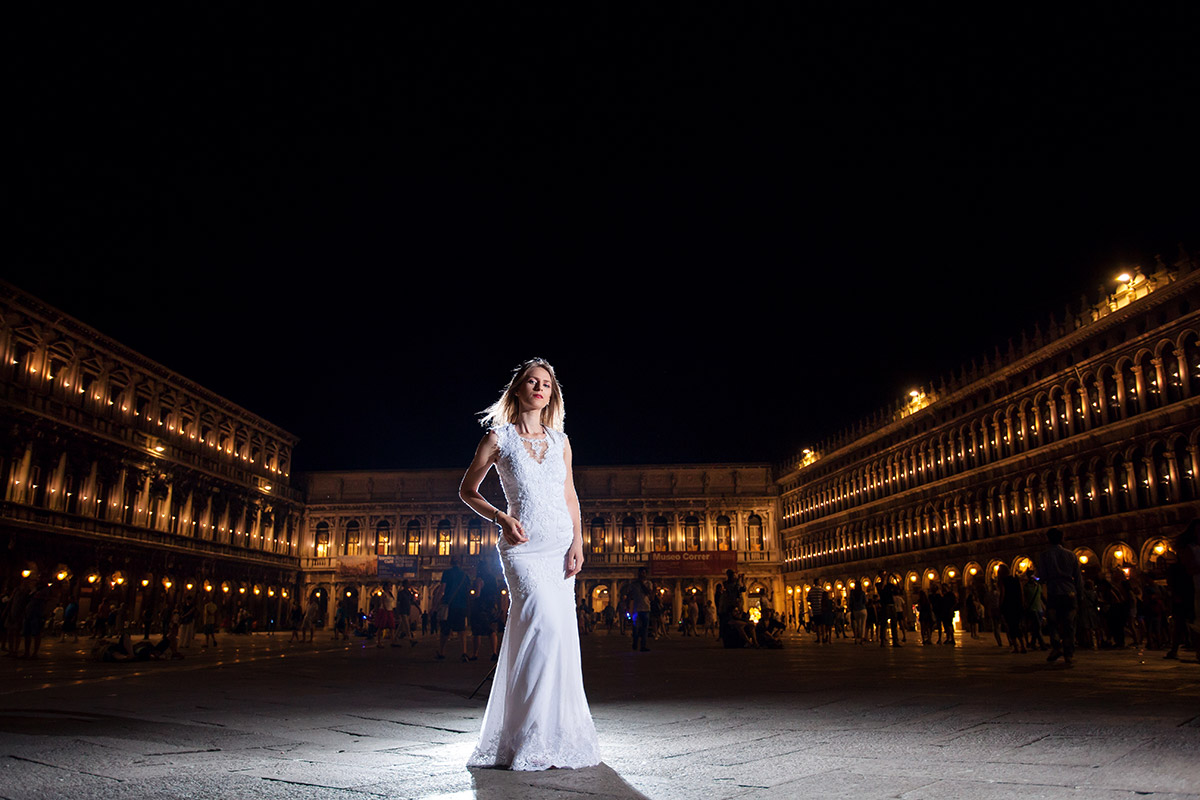 At the beginning, it could be a little intimidating to pose in a square full of people. But at the end it was a lot of fun make it done. People demanding us if we shoot for a publicity or some magazine, asking to make a photo with our bride, and she received even a marriage proposal! After all the Venice is the most romantic place on Earth! 😀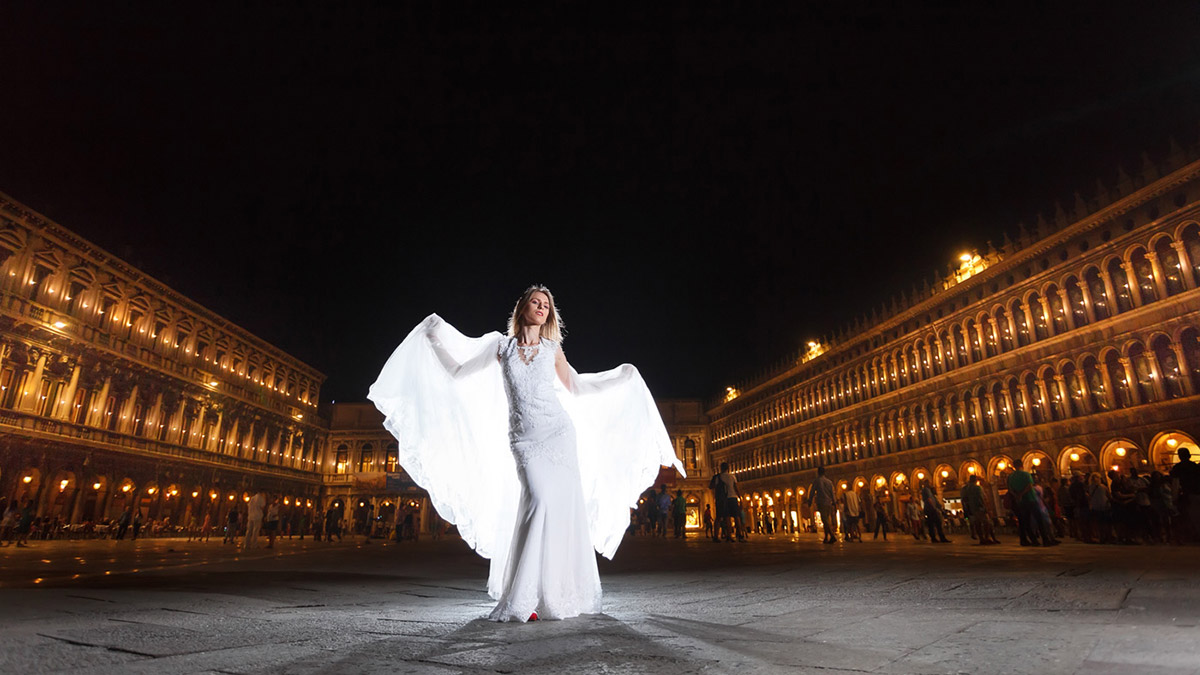 Some photos with gondolas could not miss from our photo shoot.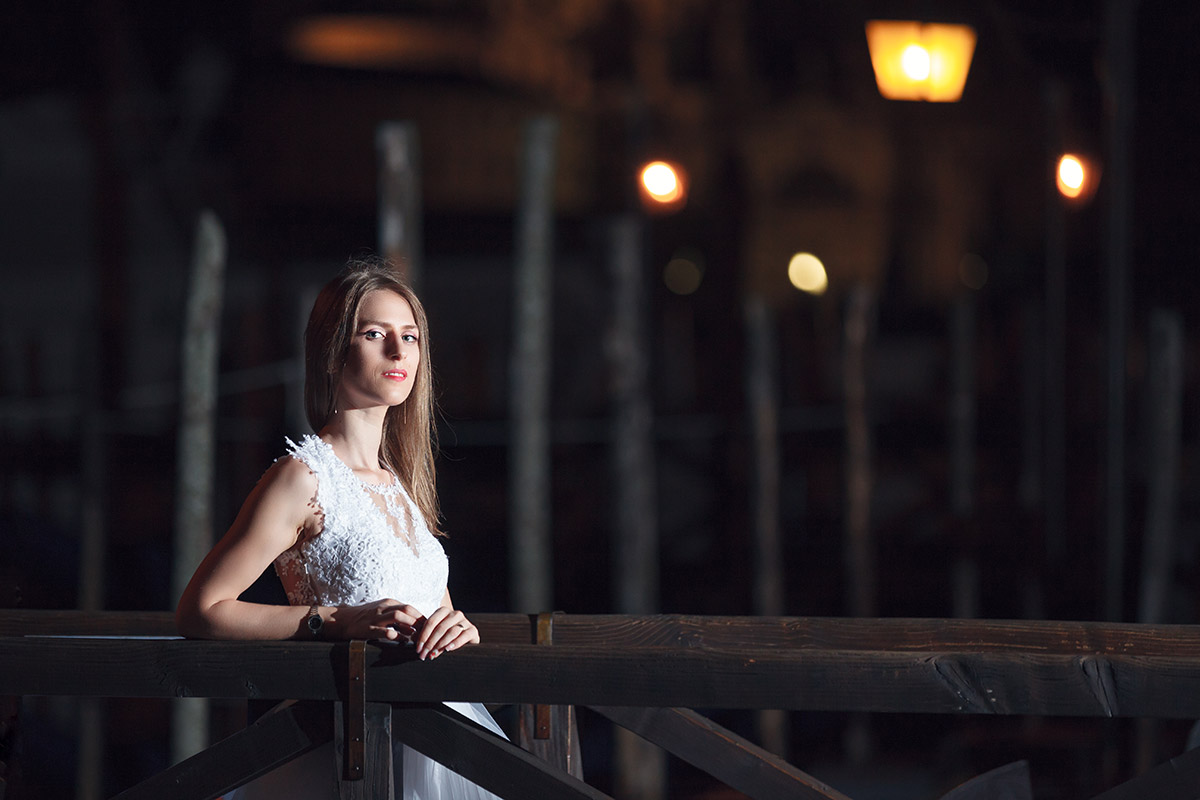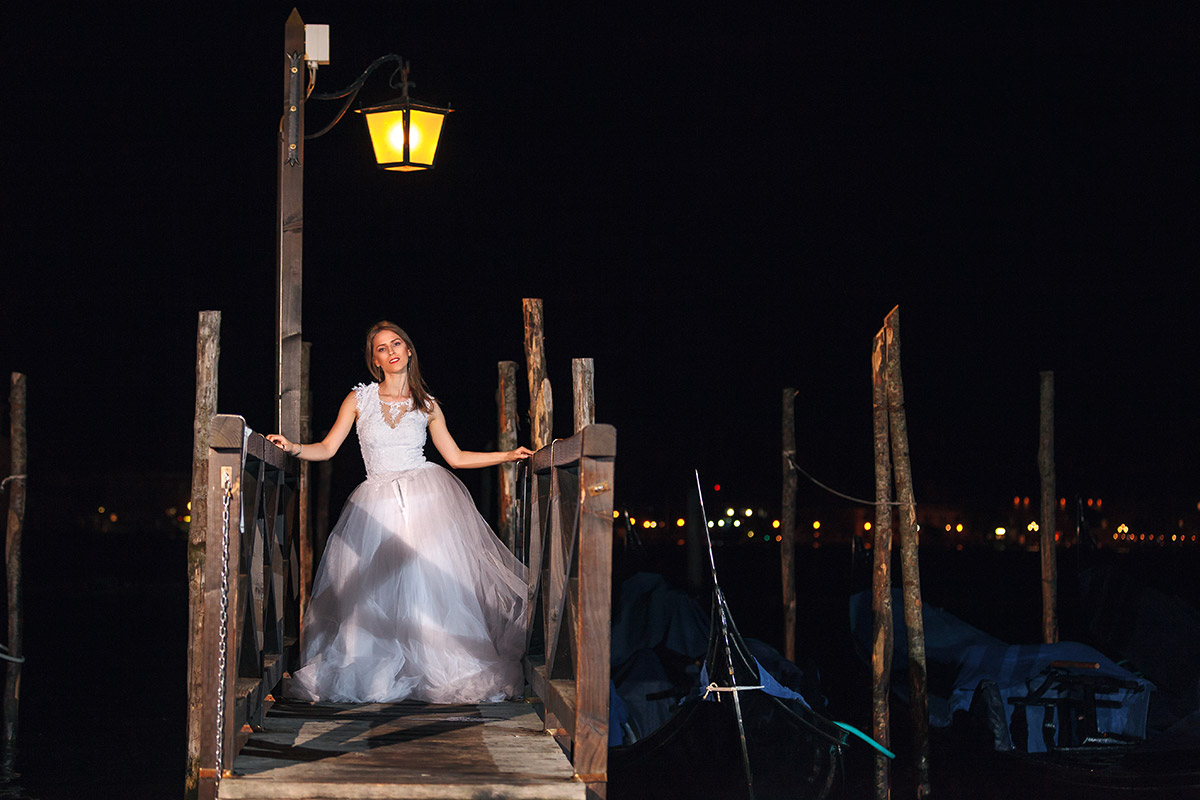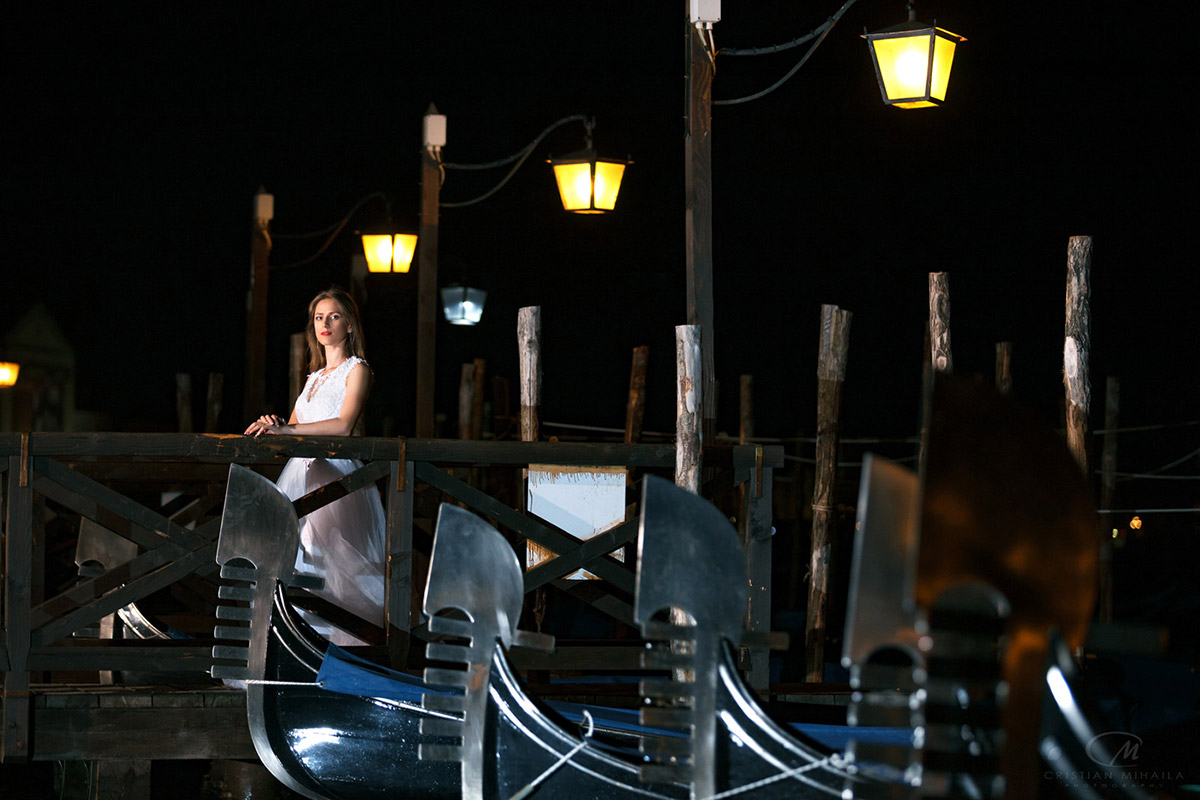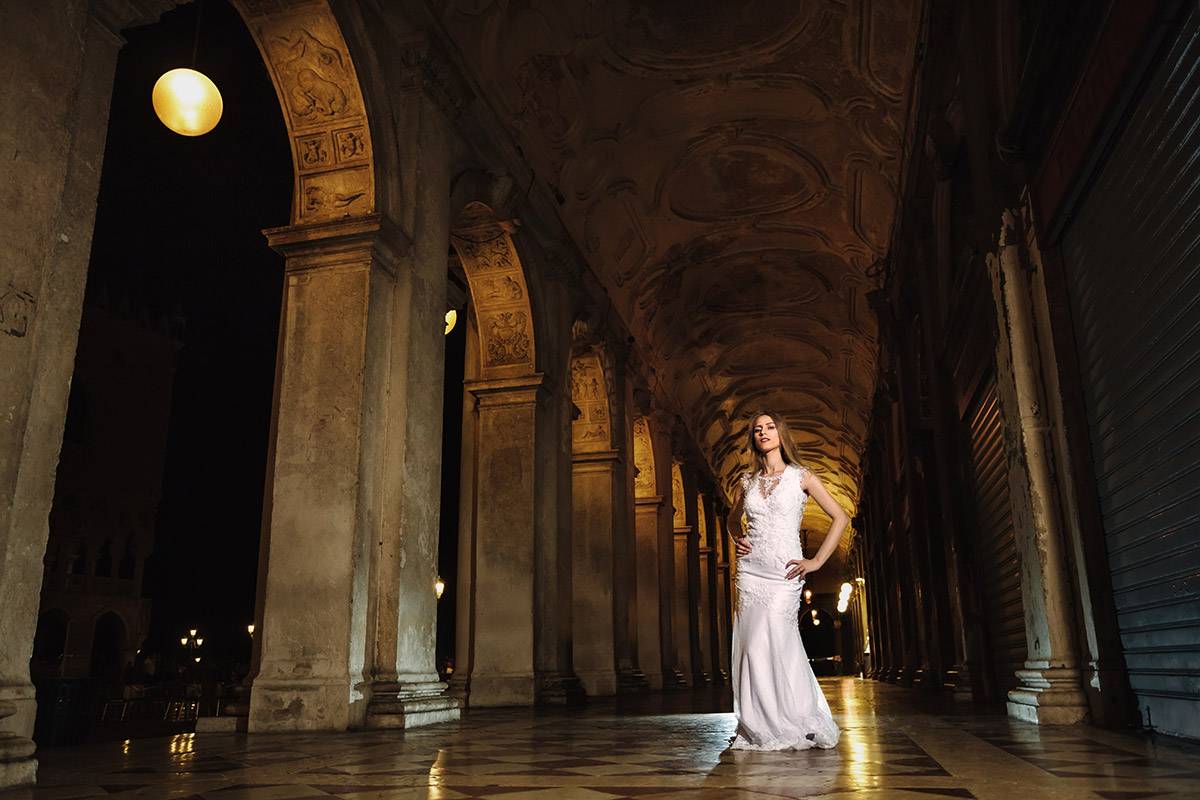 Special thanks to our adorable bride.
Curious to see how the photo shoot was made? We also made a backstage video for you. Take a look!

If you like our style and searching for a photographer for a bridal portrait in Venice, contact us right away! We will take care all the rest.