Borgo di Tabiano is a fascinating medieval village with a castle nestled among the green hills of the province of Parma.  Organizing the wedding at Tabiano Castello is an excellent choice for who wants a romantic and unique wedding location.
Every single wedding we have the honor to participate remains in our memory as a sum of experiences and new people we met. This was a particularly emotional wedding with wonderful people who understand the deep love in its complexity. In the midst of an ocean of feelings we also feel like a wave, we enjoyed their love and happiness, we were witnesses at their unique moment.
Thank you Philip and Evelyn for giving us the occasion to be a part of your wedding.
Preparations
The bride preparations and the ceremony were at the Villa Mirabella, located 500m from the castle. Mirabella house is a structure provided with pool and a former barn on the upper fllor. It laso has a great view over the large garden with olive trees.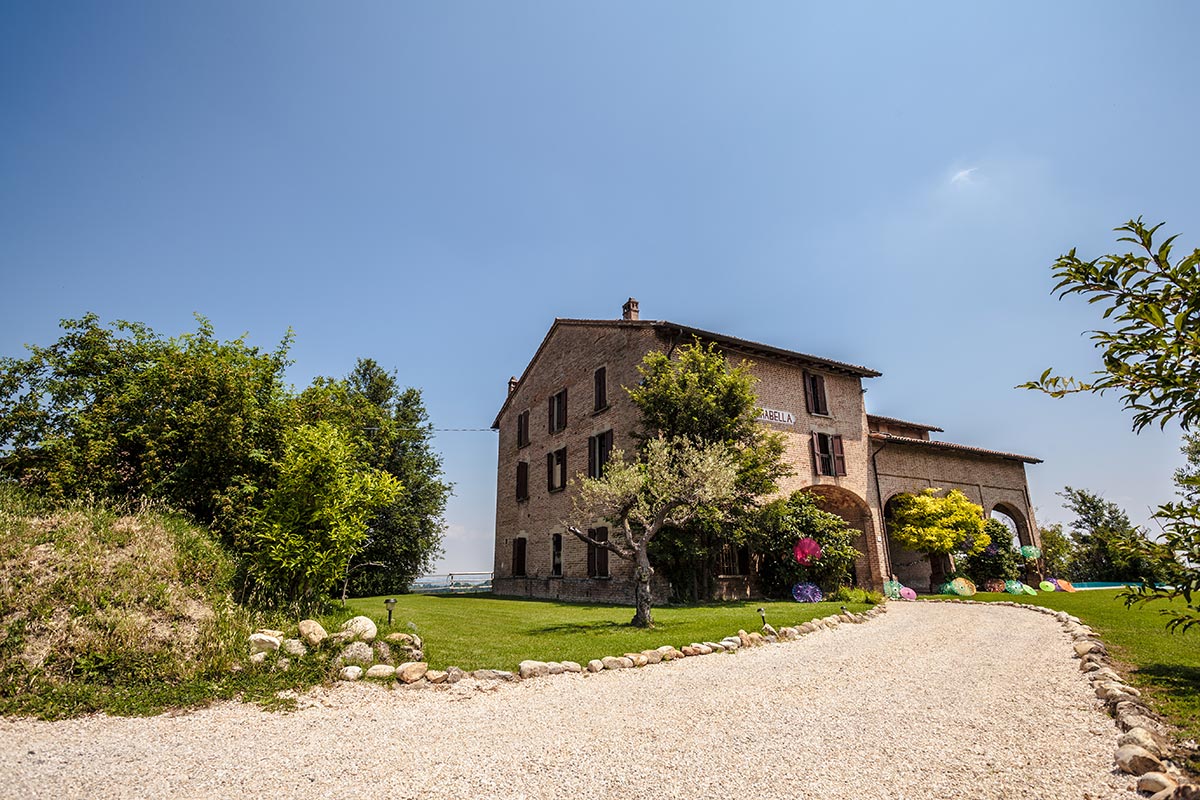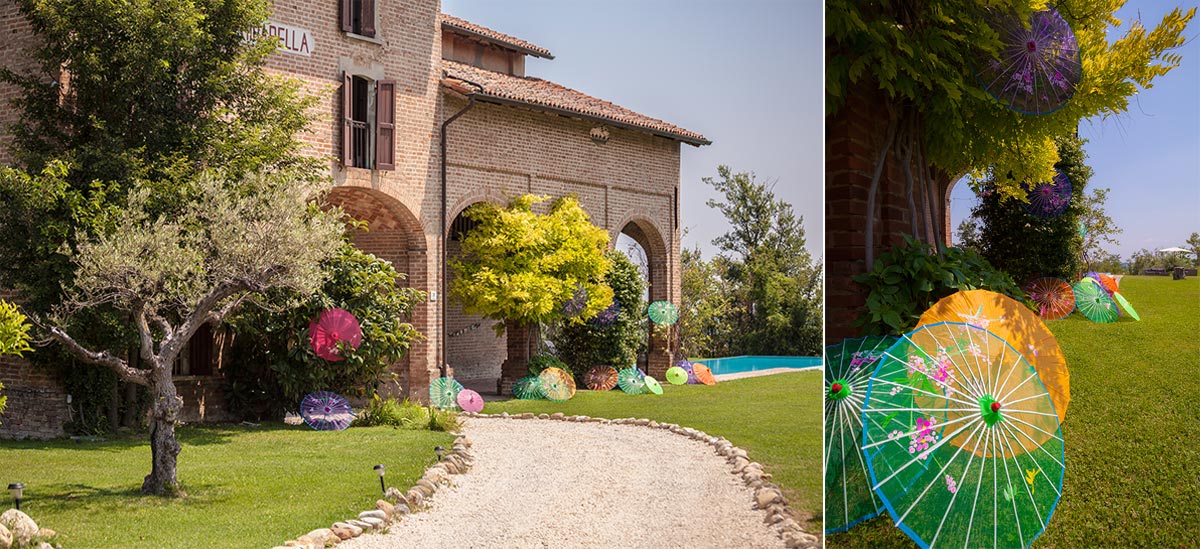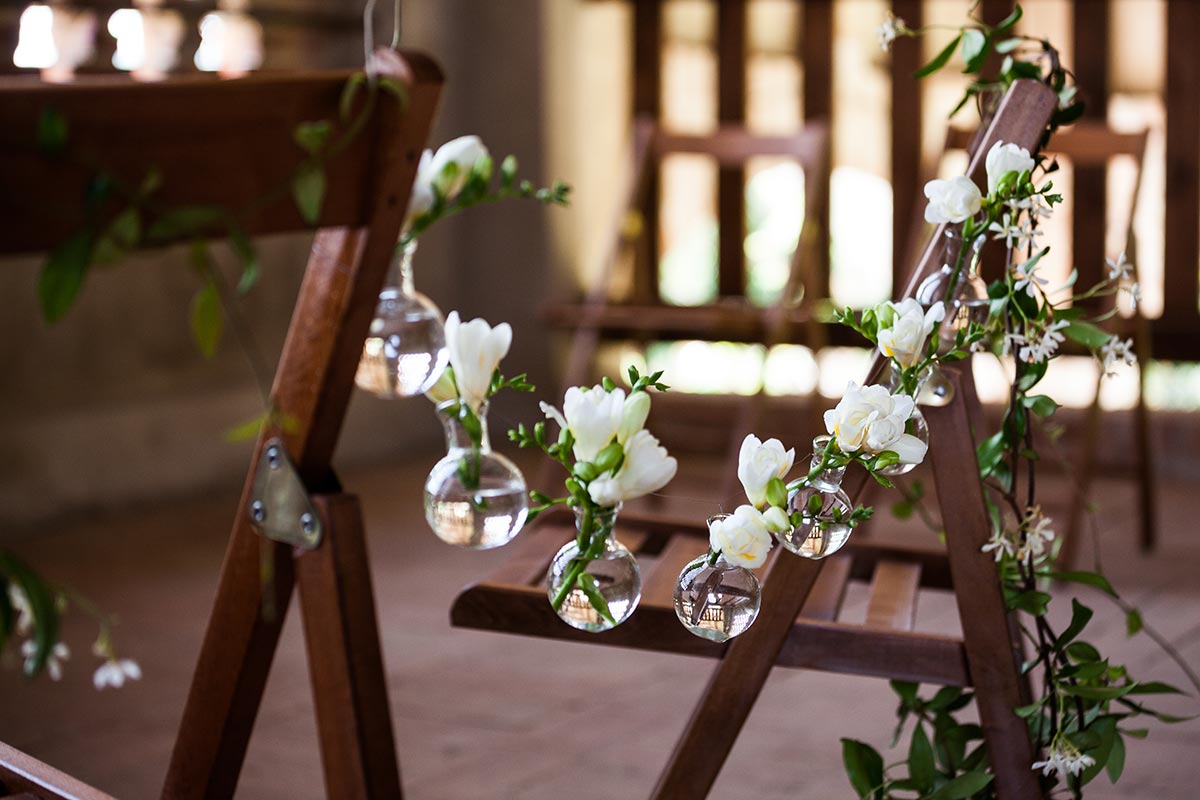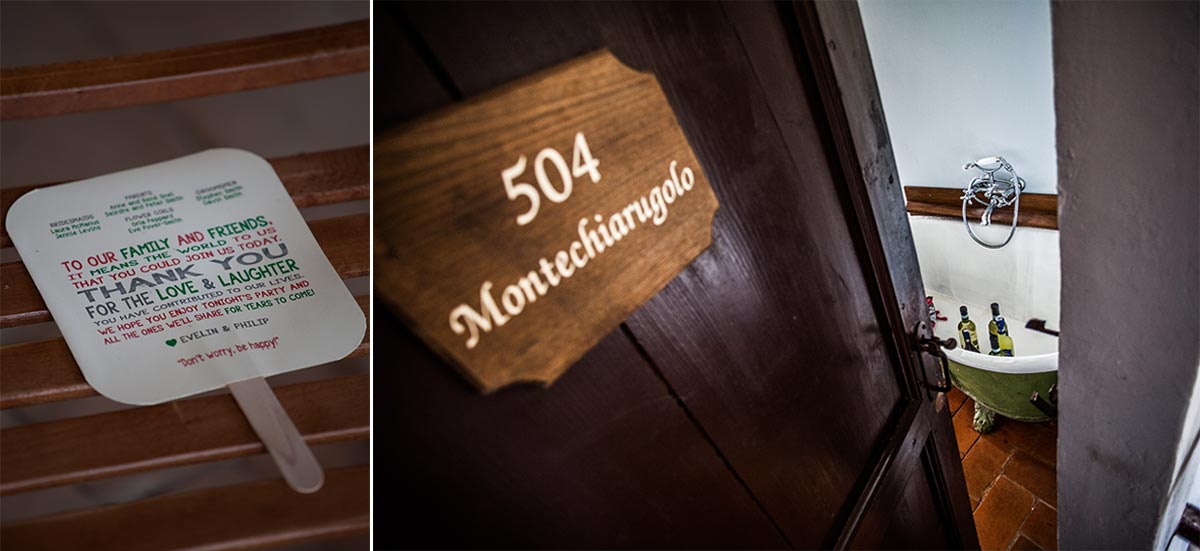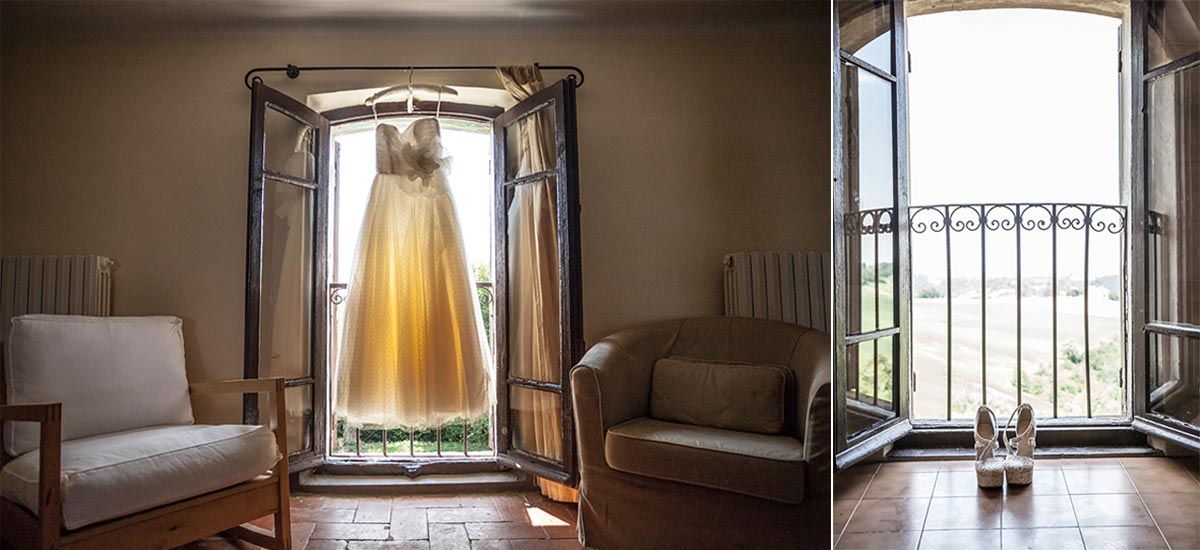 Groom preparation
Phil's preparation was in the main structure of the castle, not very far.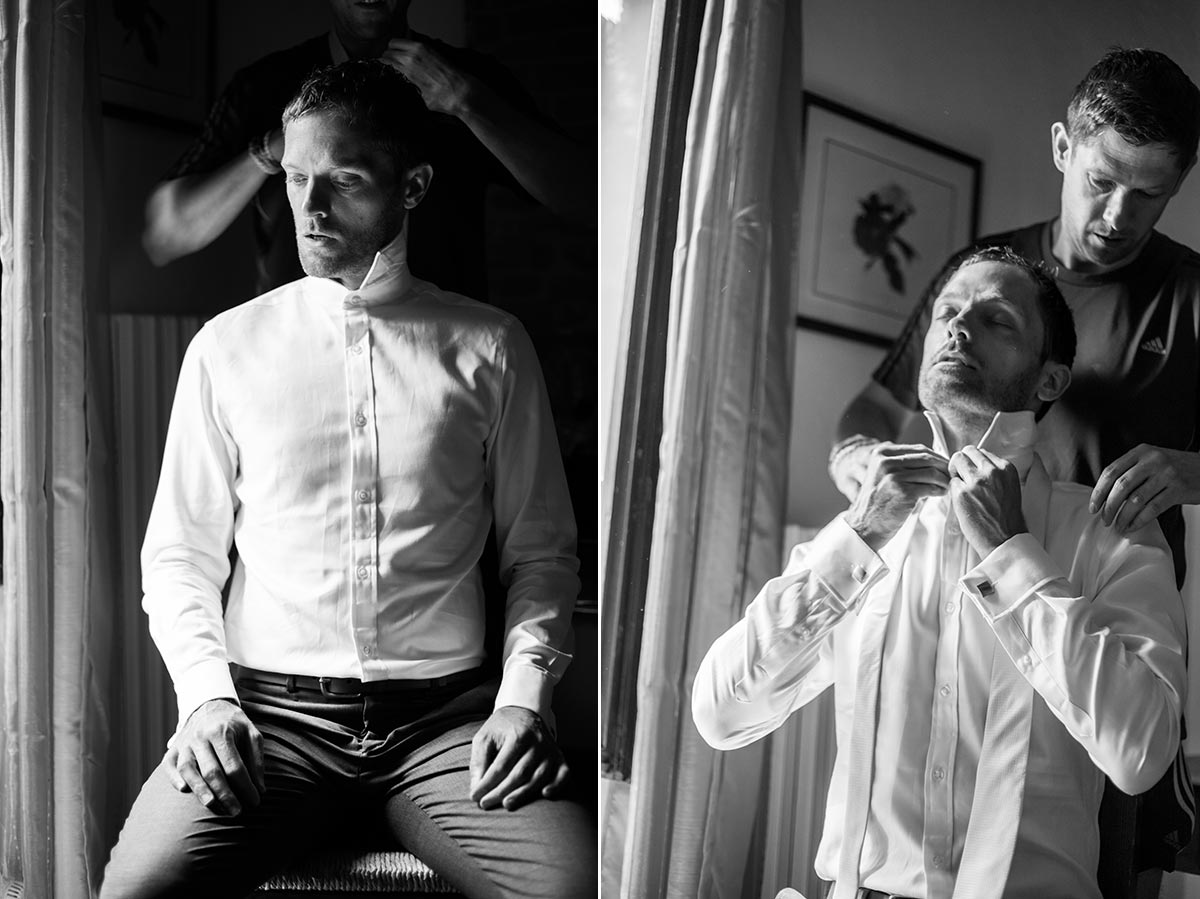 Bride preparation
Back to the bride, right in time for the final details and a small photosession with the her and bridesmaids.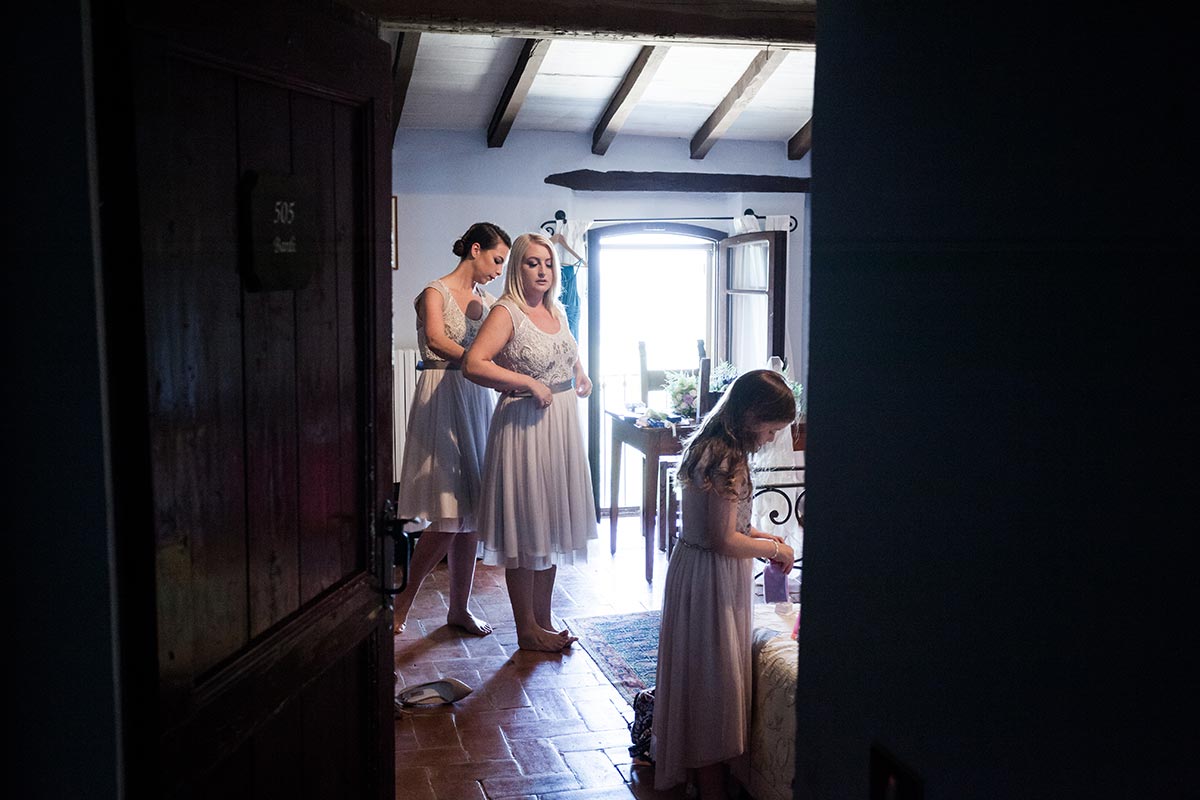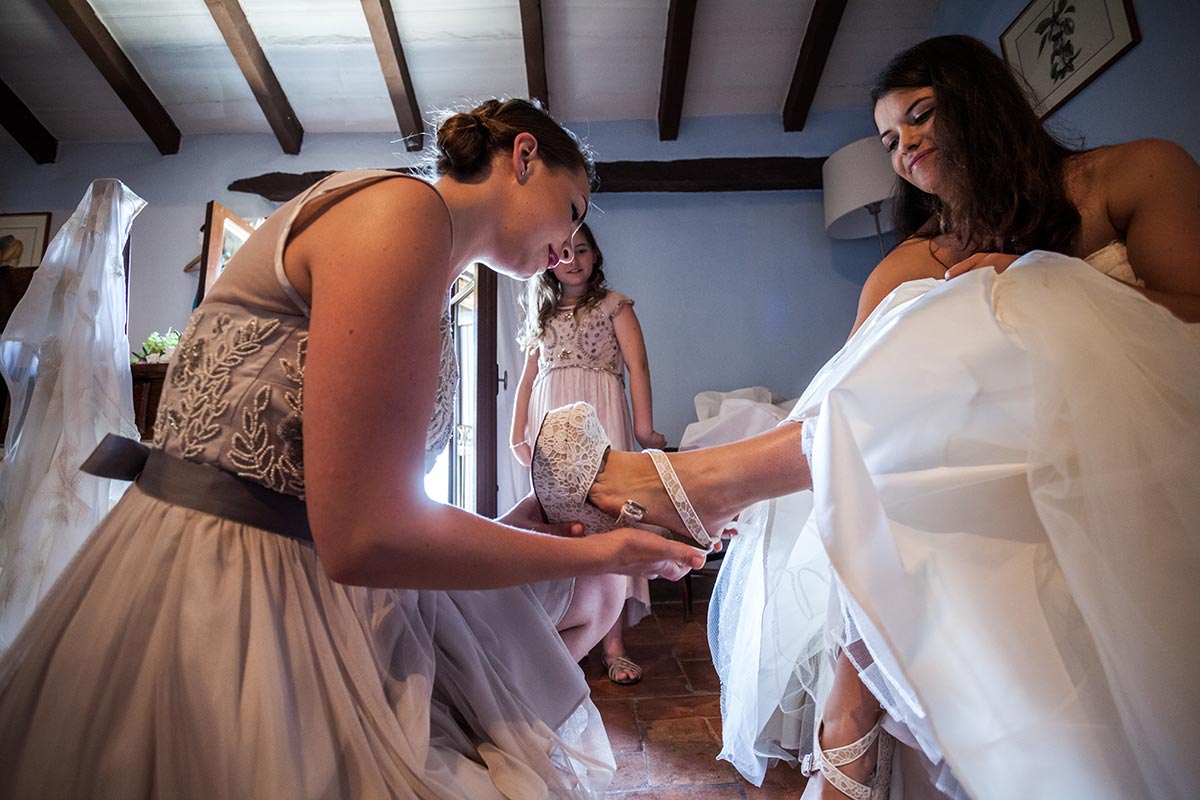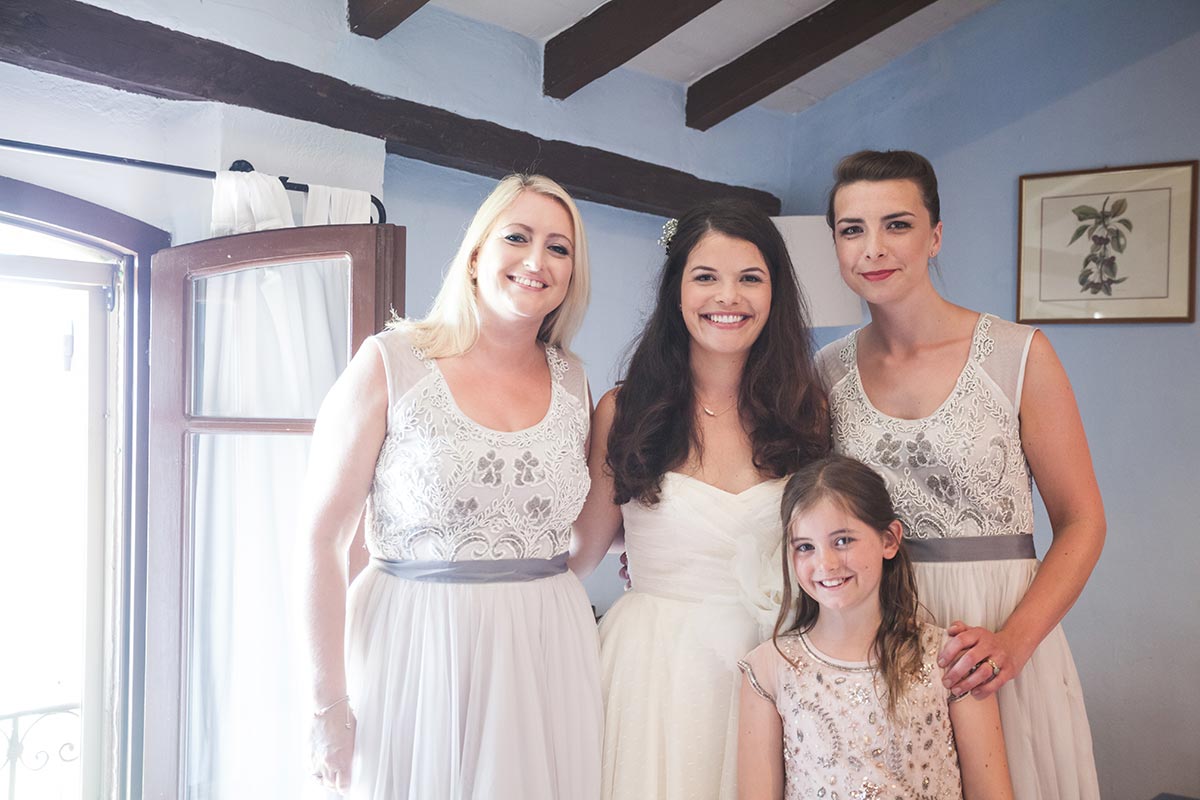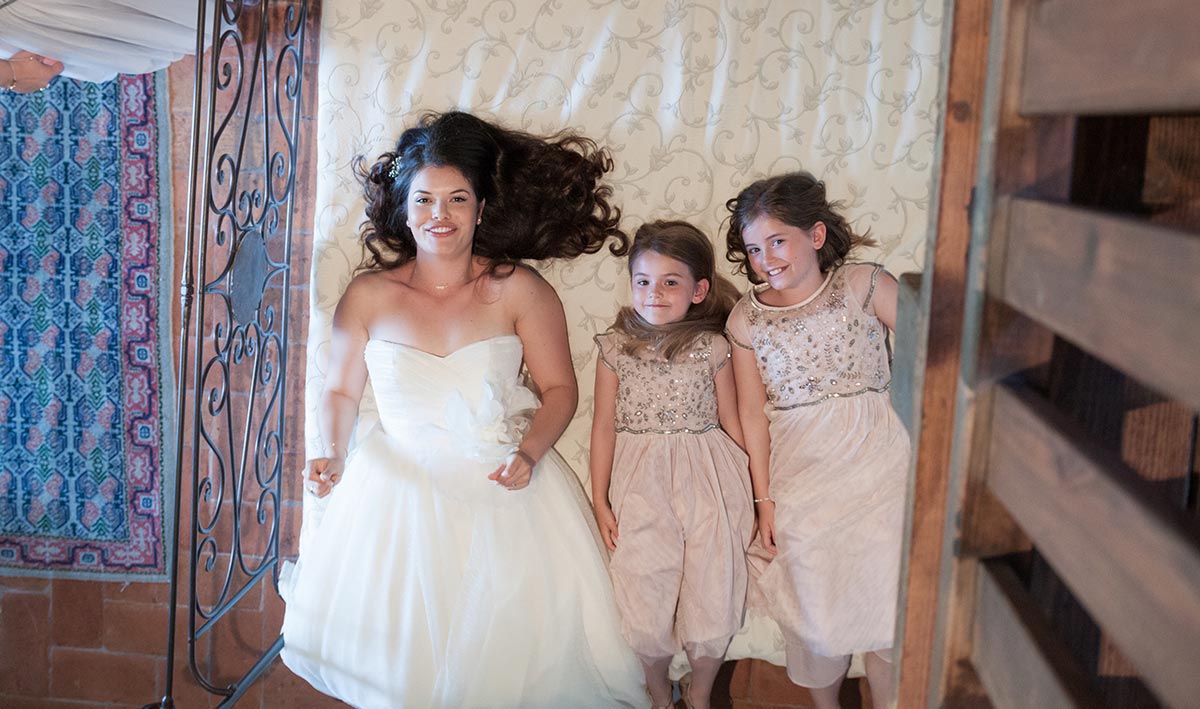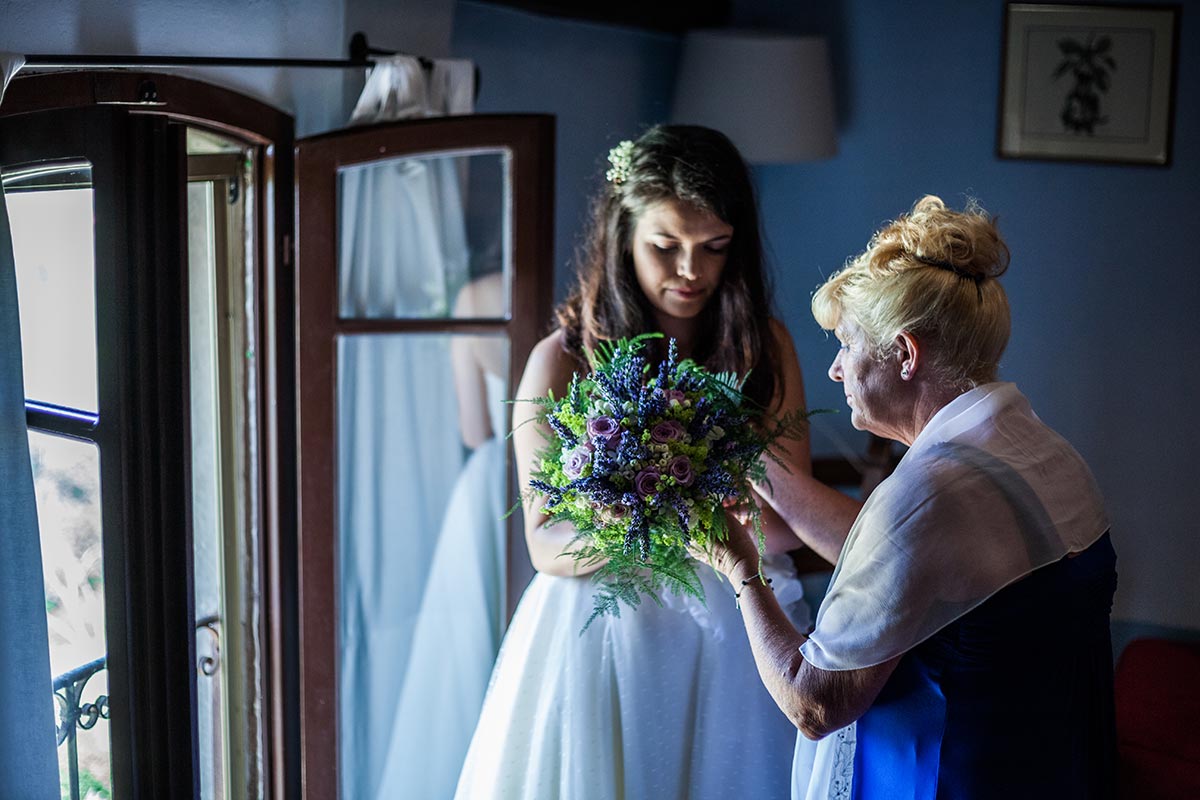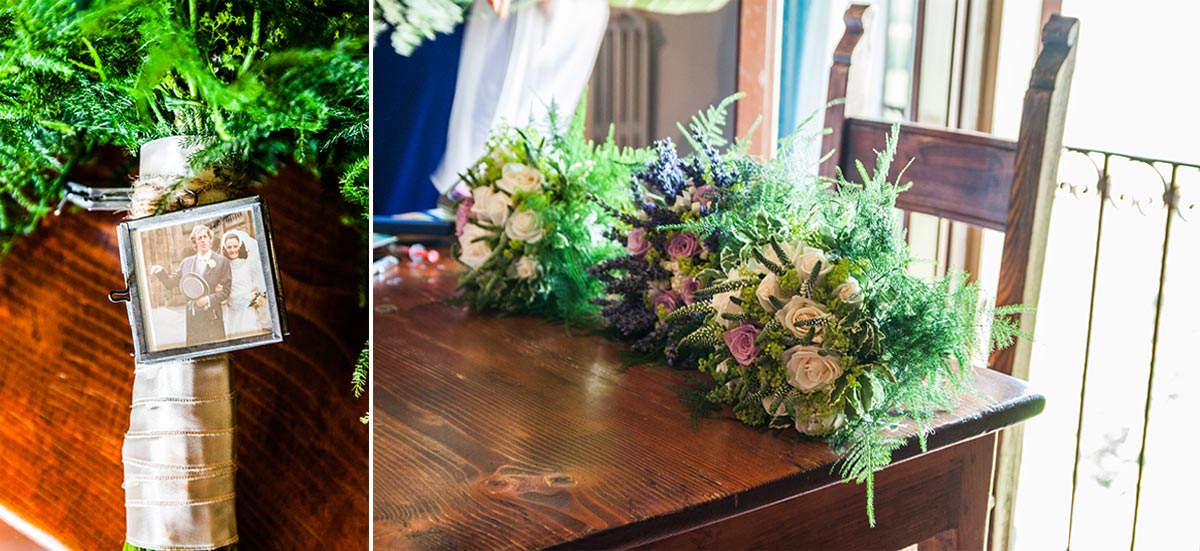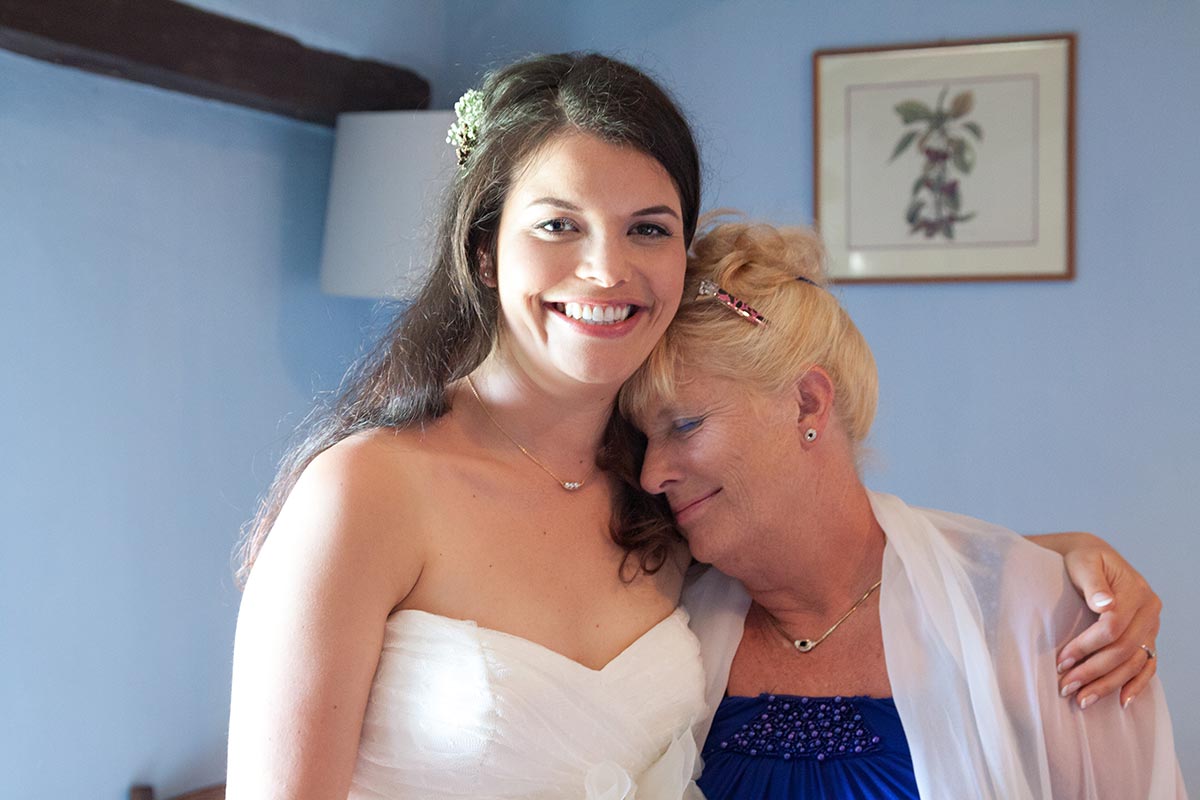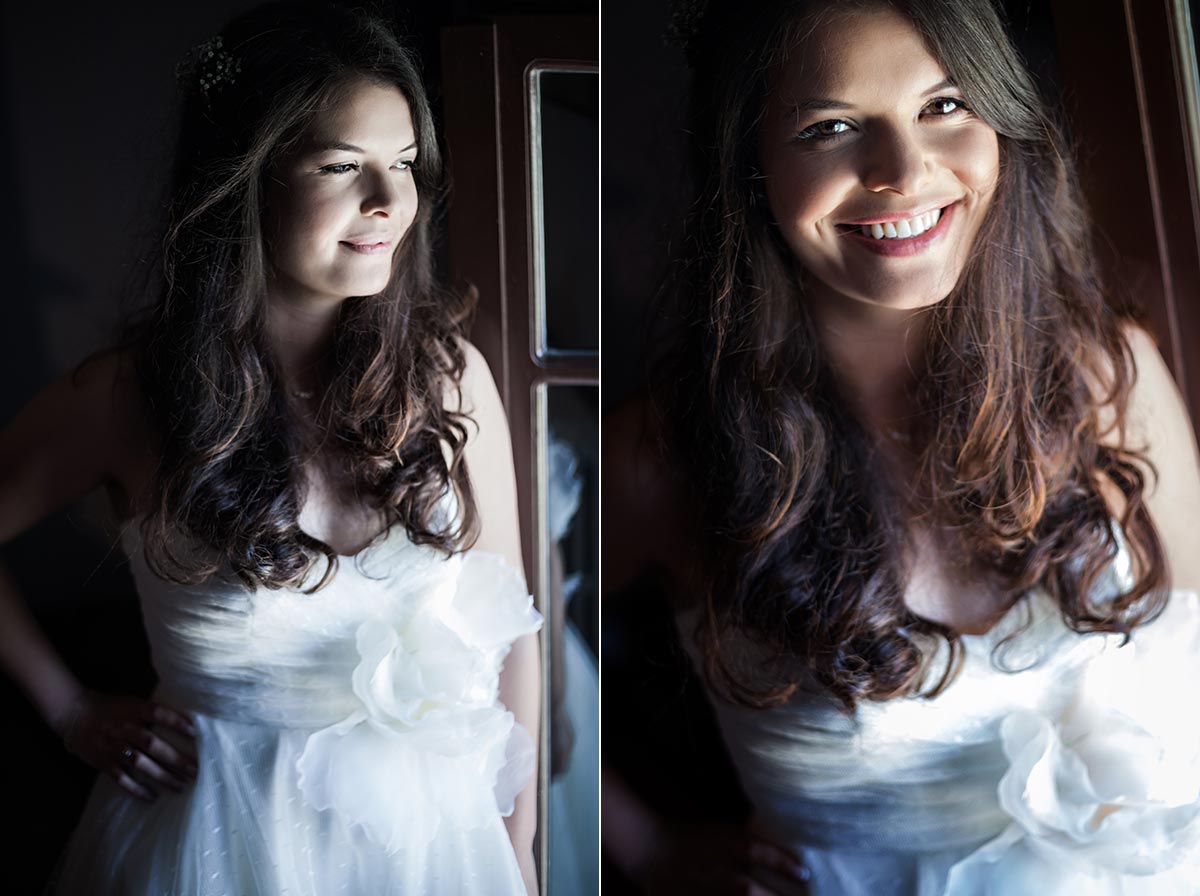 Rustic wedding ceremony
Phil and Evelyn choosed to have a symbolic ceremony. Everything was organized in a rustic chic style in the former barn at the upper floor at Mirabella house.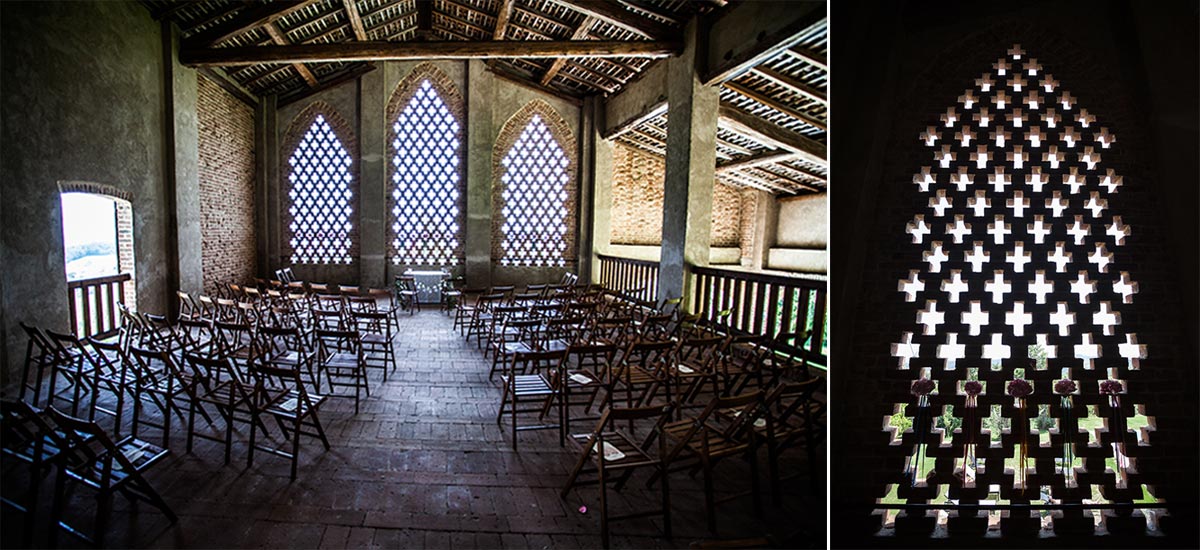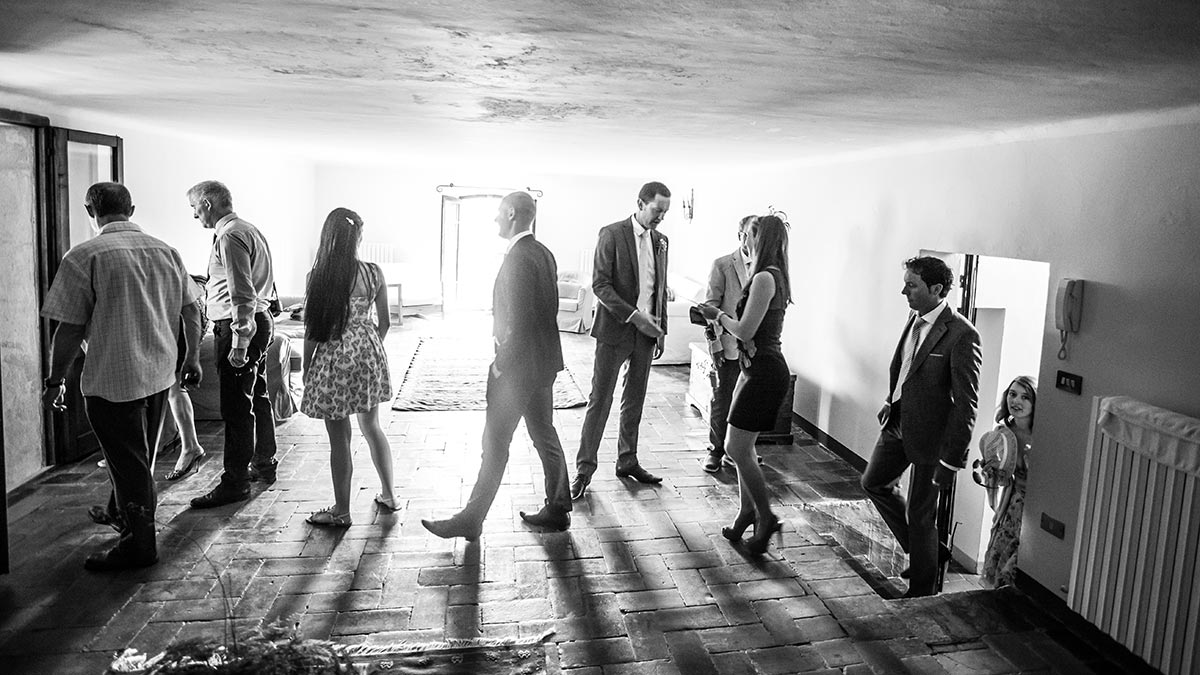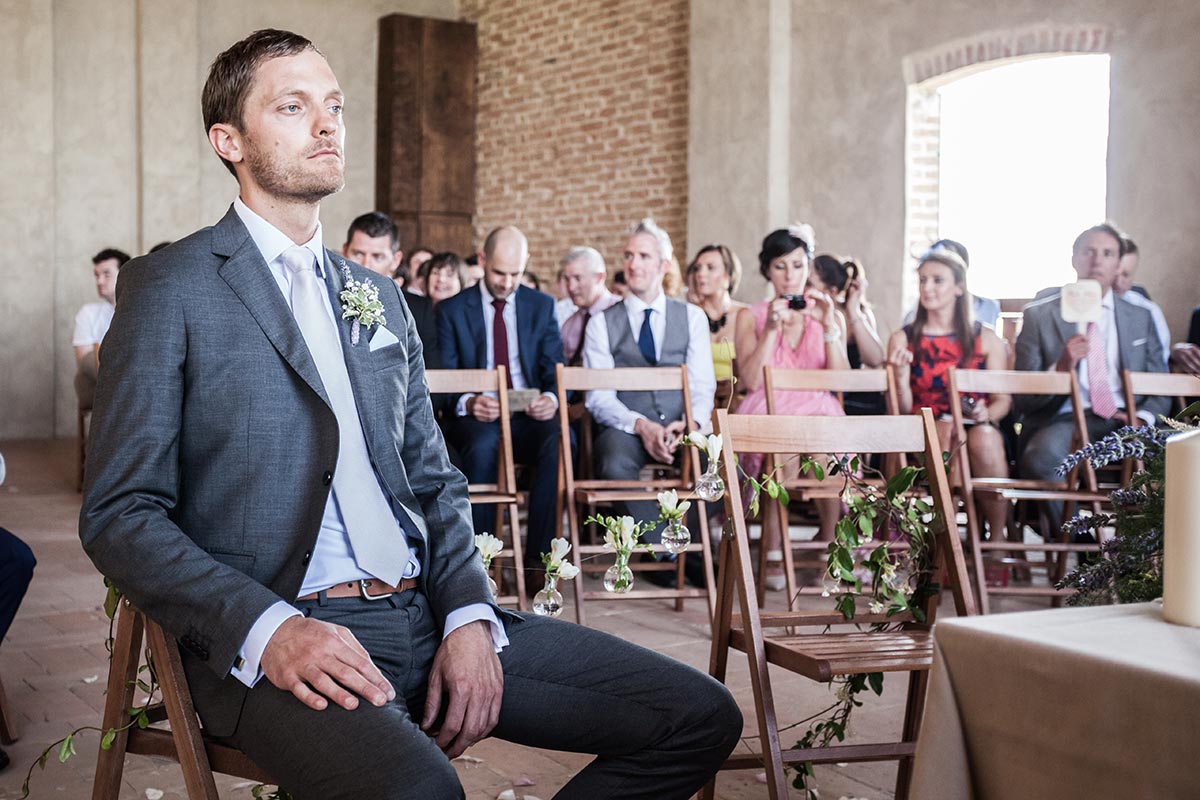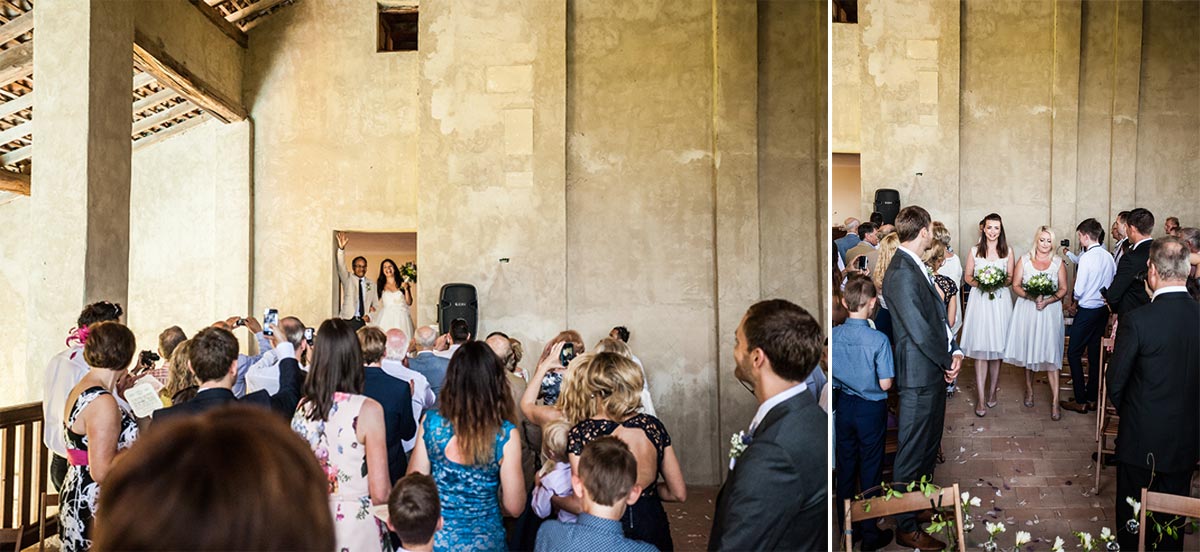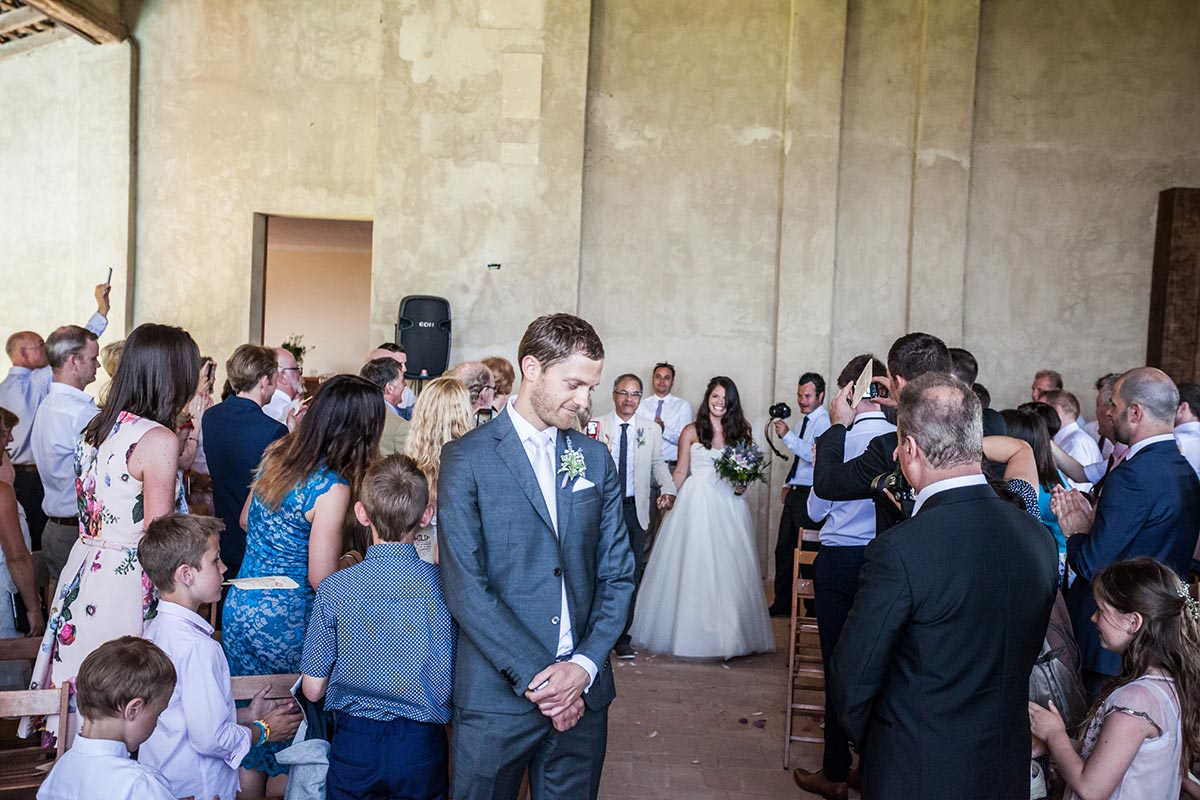 "Compliments to Cristian with the fabulous photographs. Absolutely fantastic and approach with such professionalism. Many thanks" – father of the bride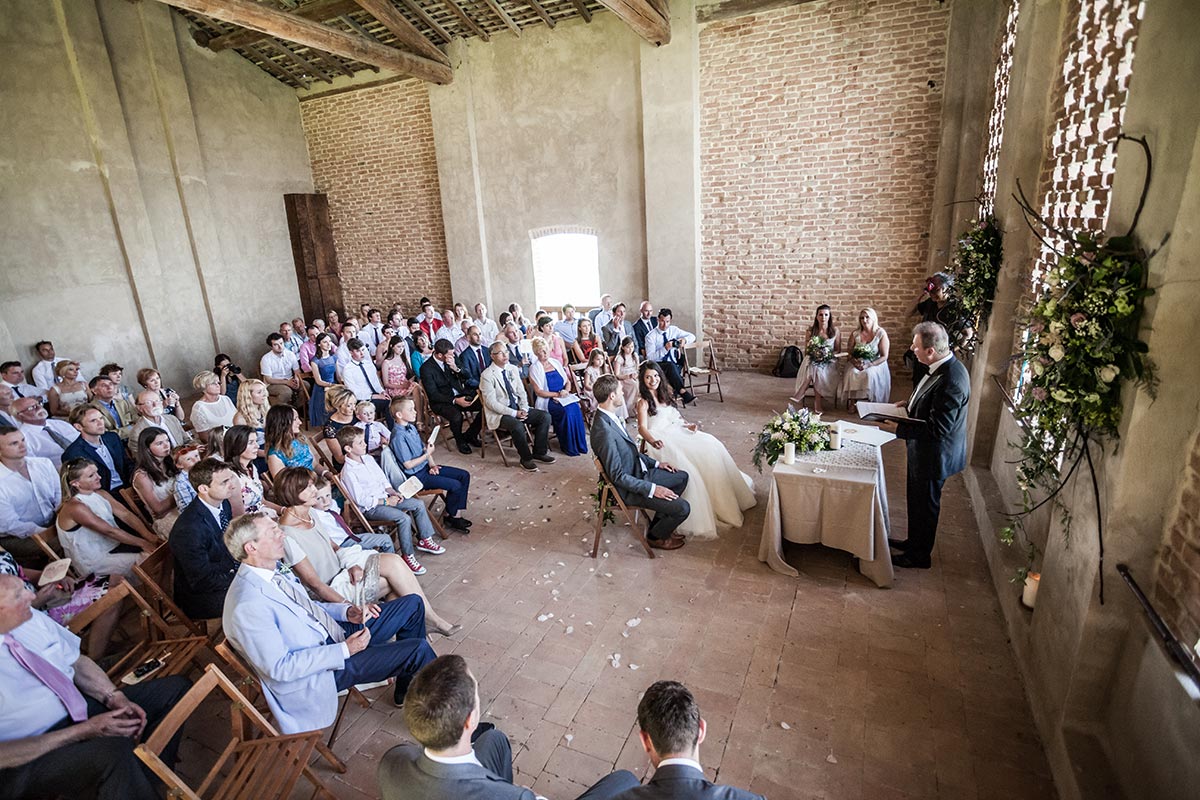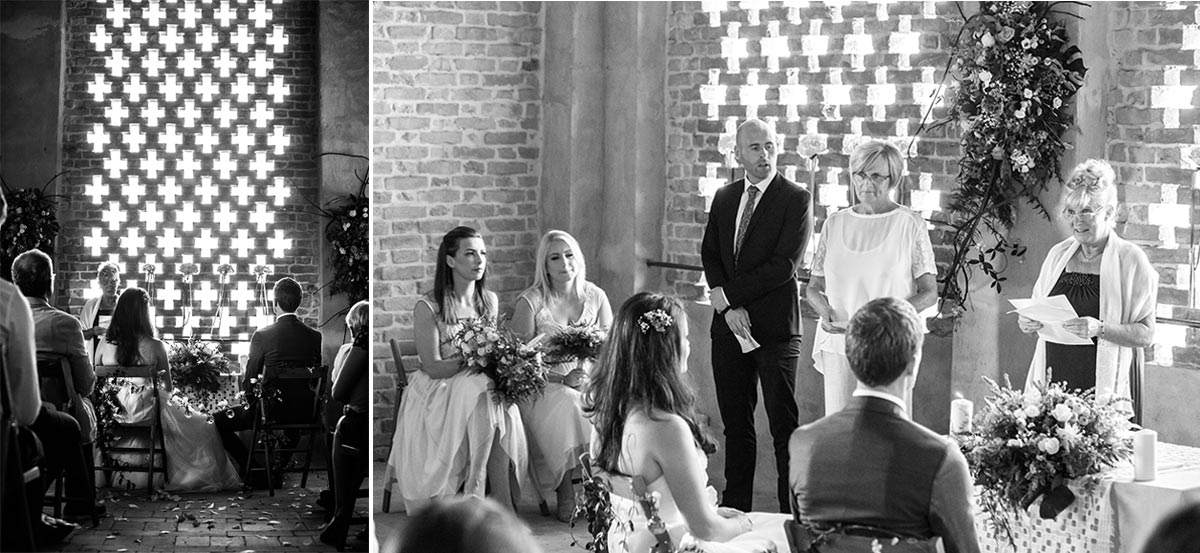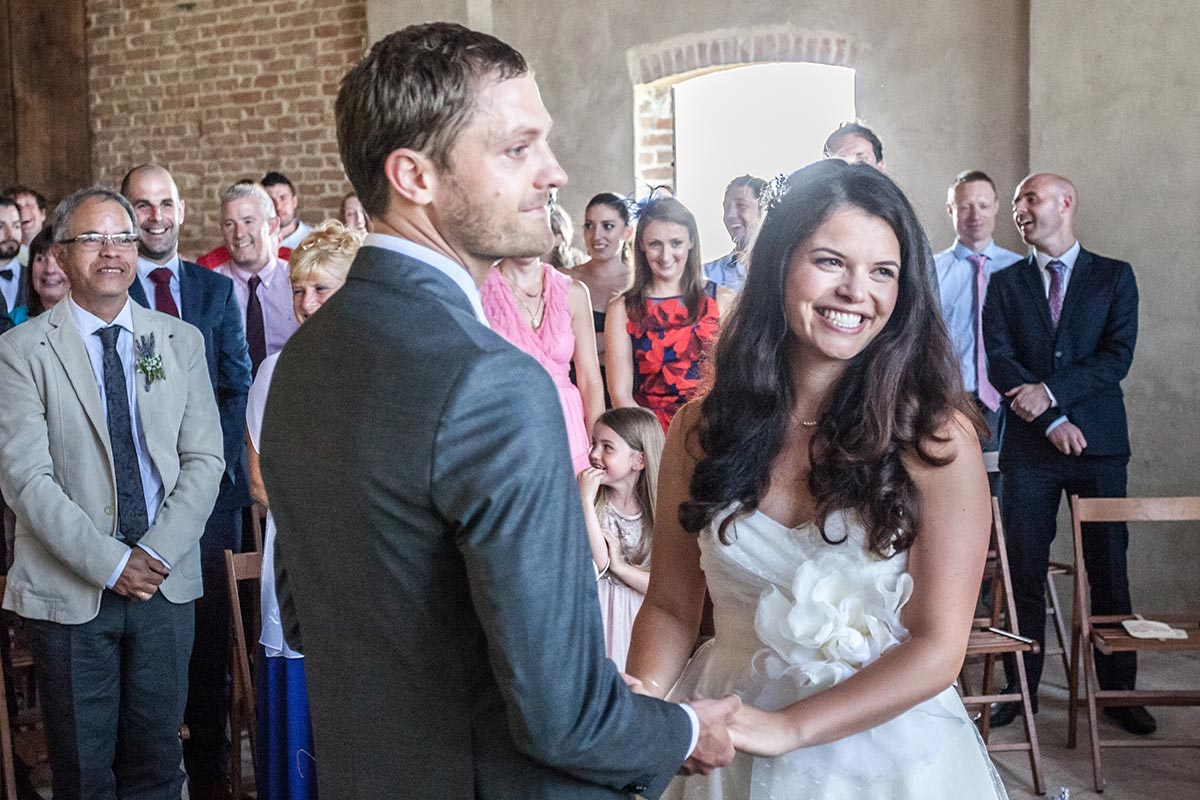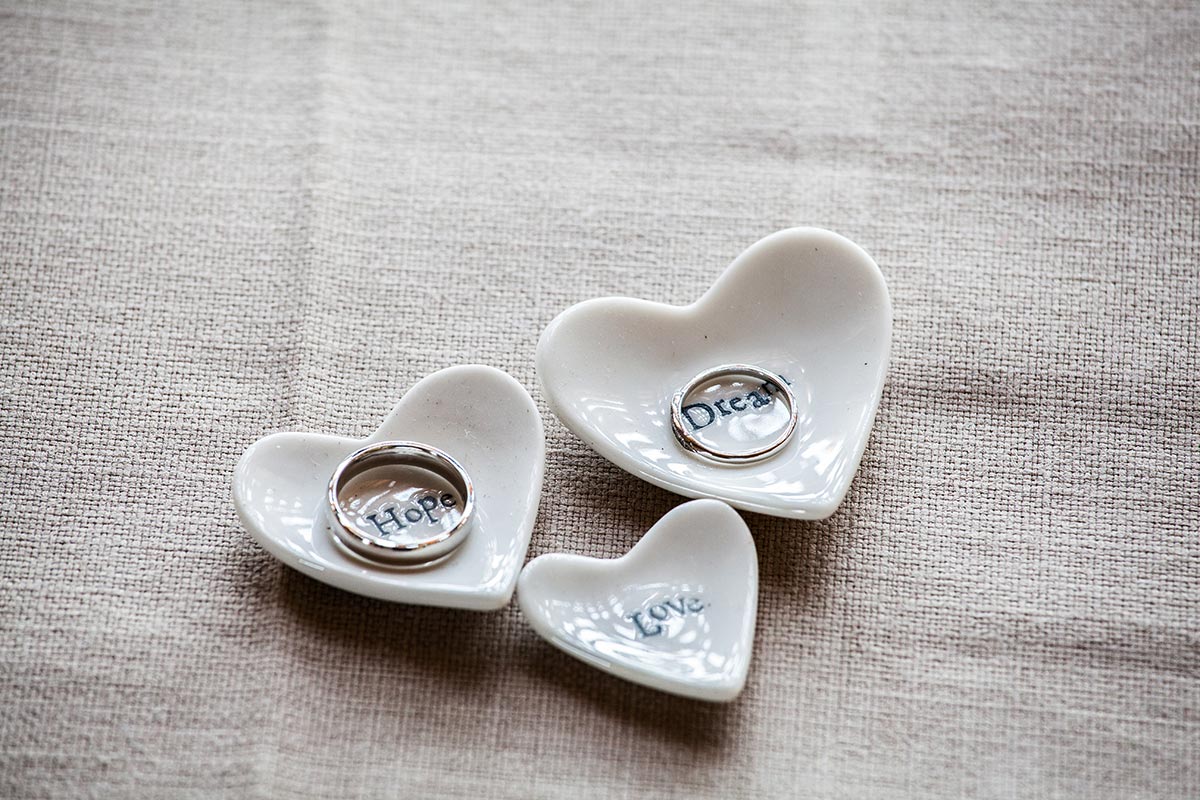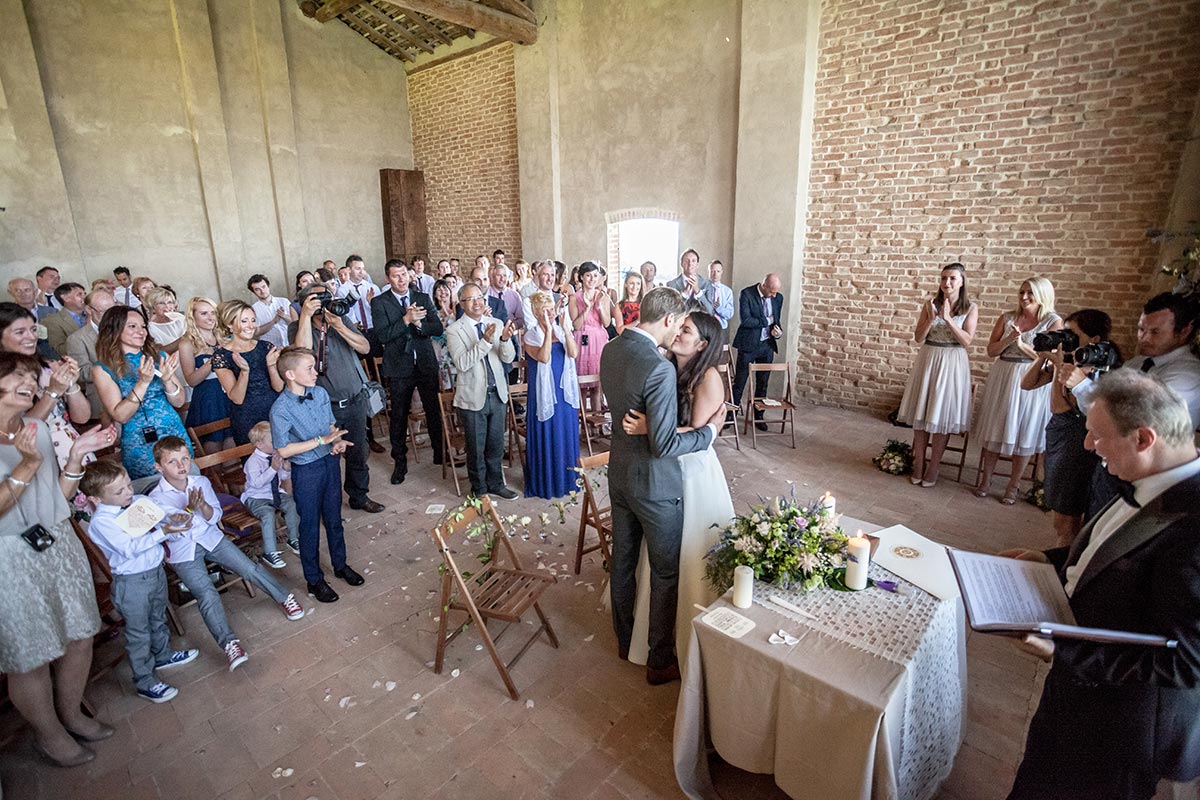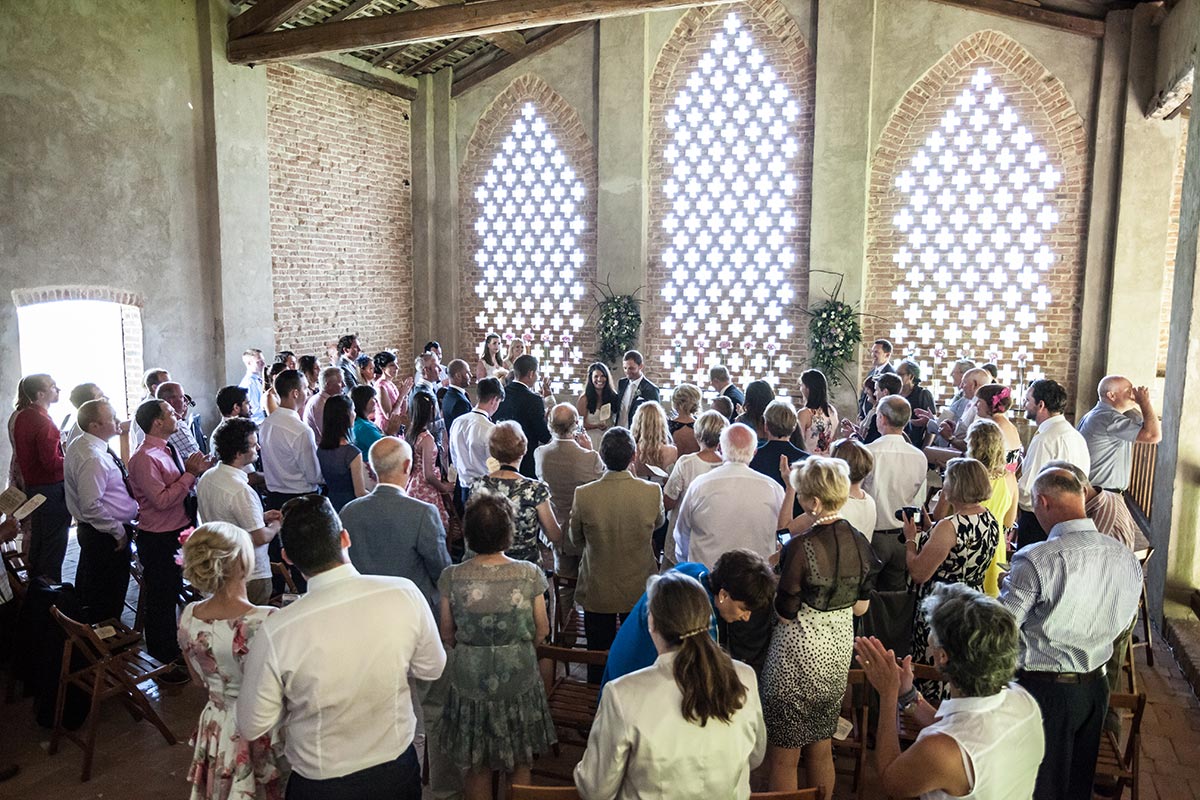 After the ceremony at Mirabella house, took place an italian apperitivo at the same location.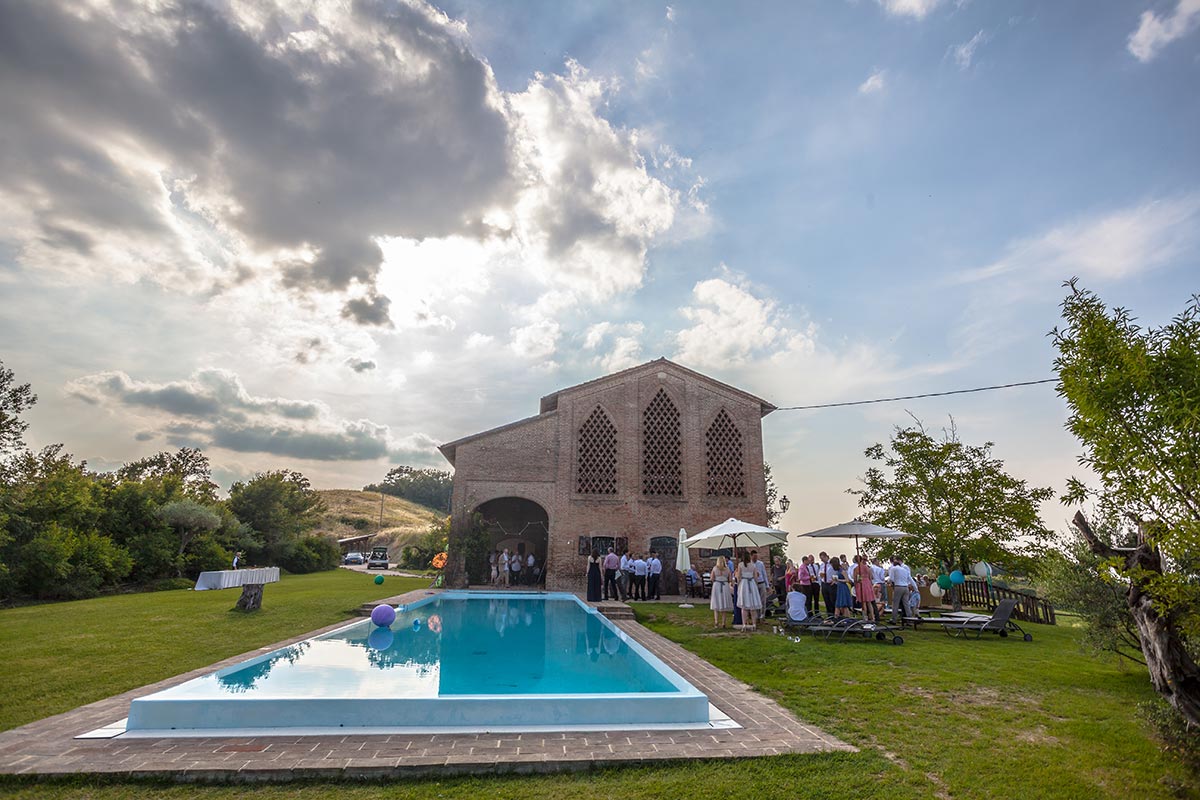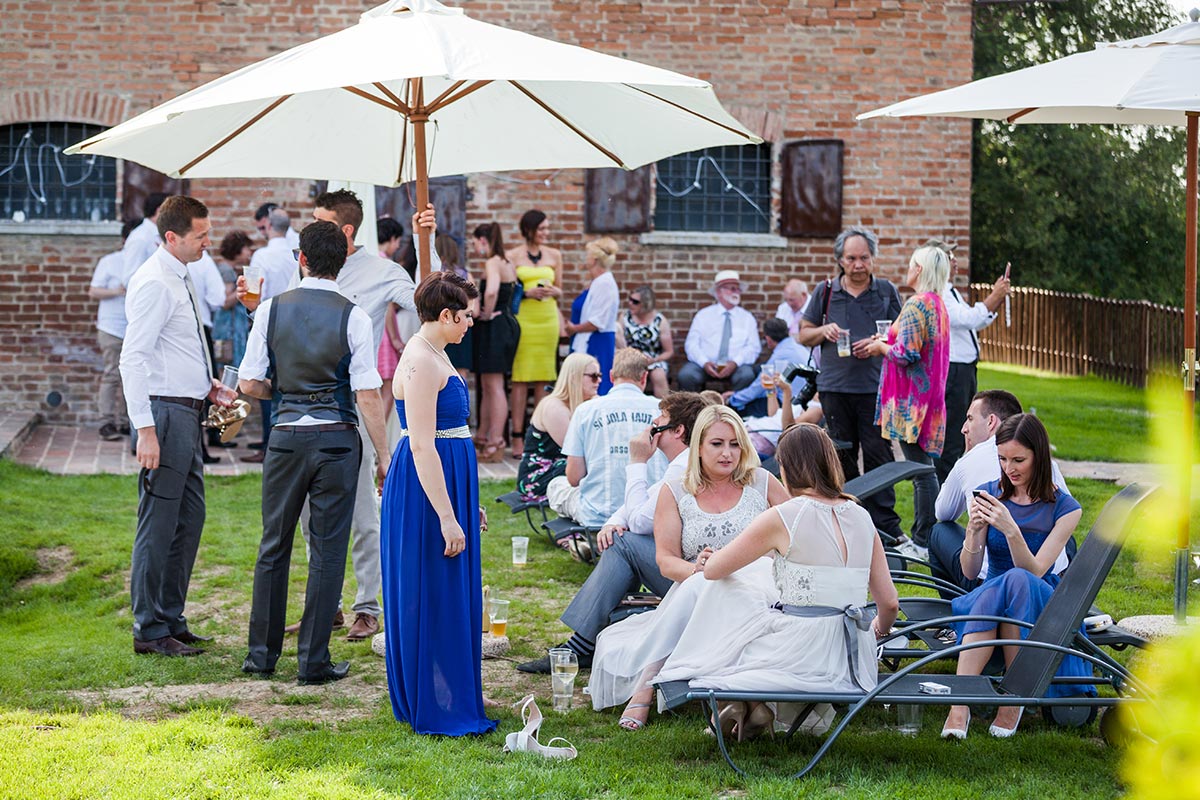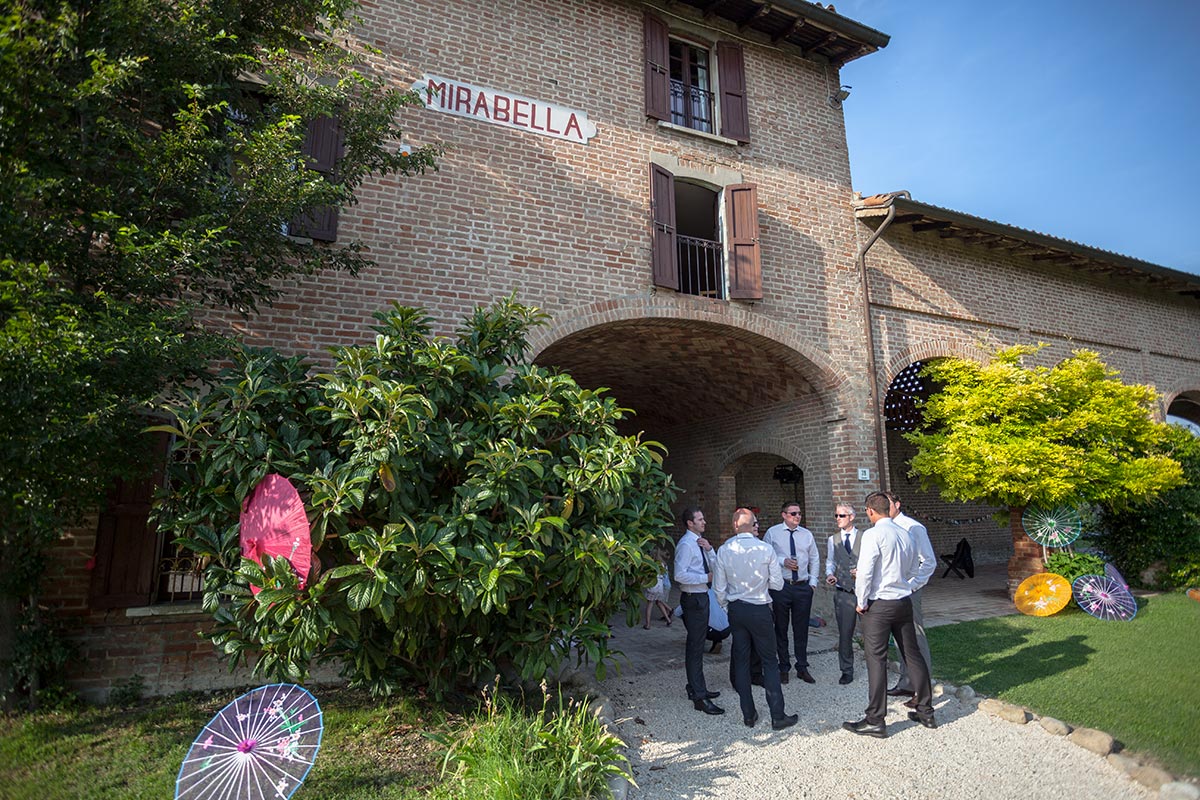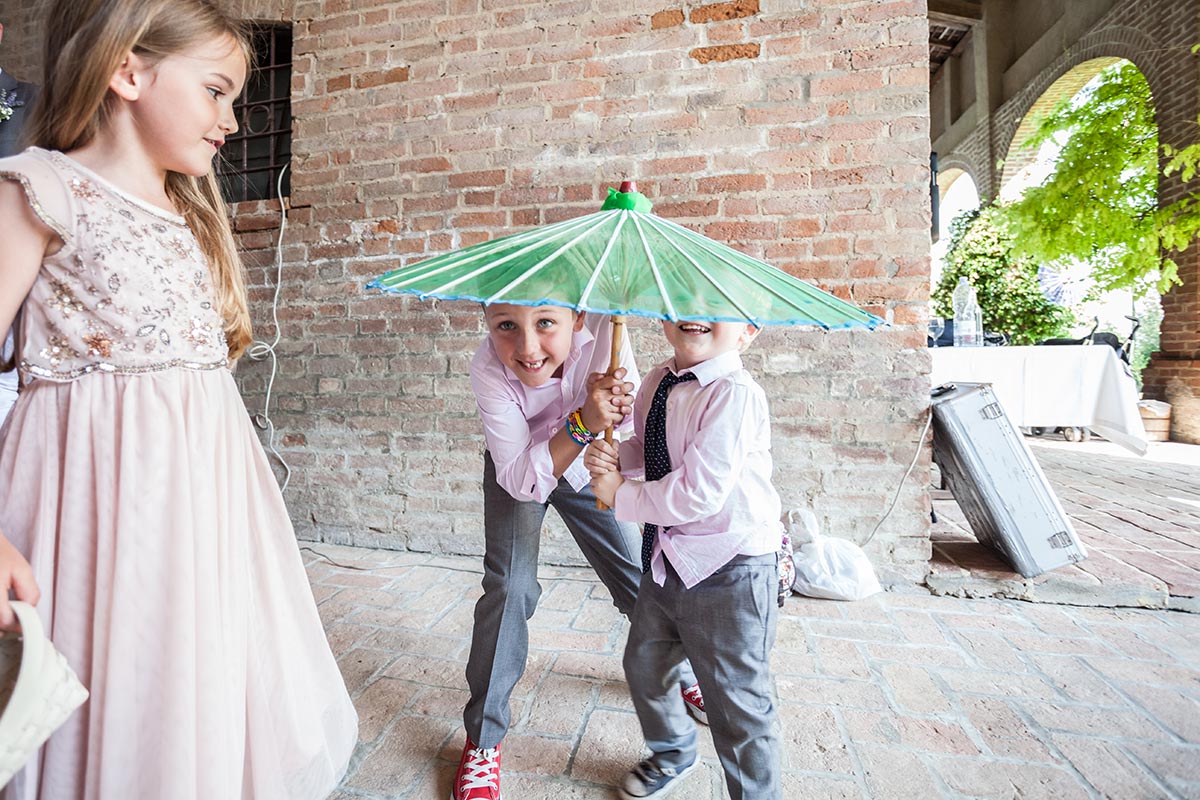 We made a small photo shoot with the bride and groom. It wasn't necessary to go too far because the villa Mirabella is a beautiful place and offers a great view.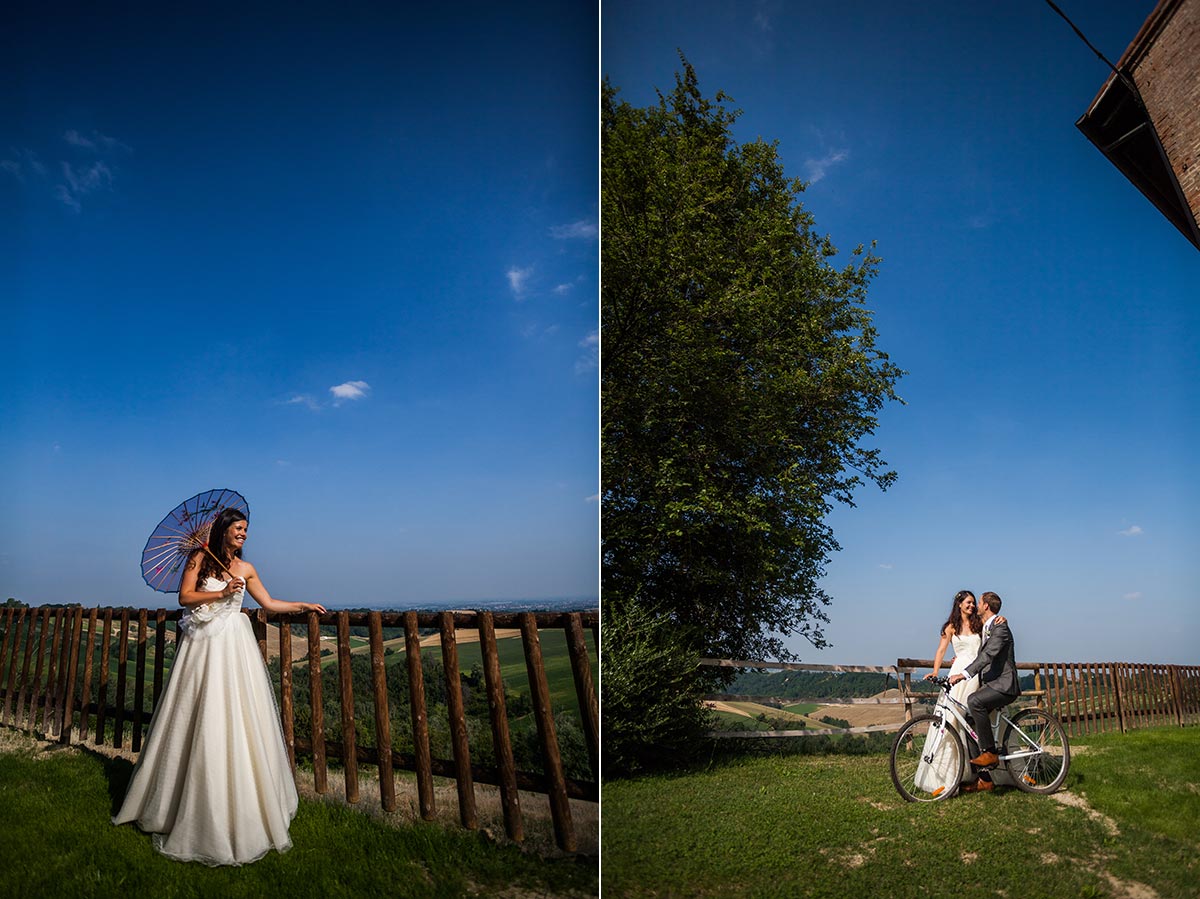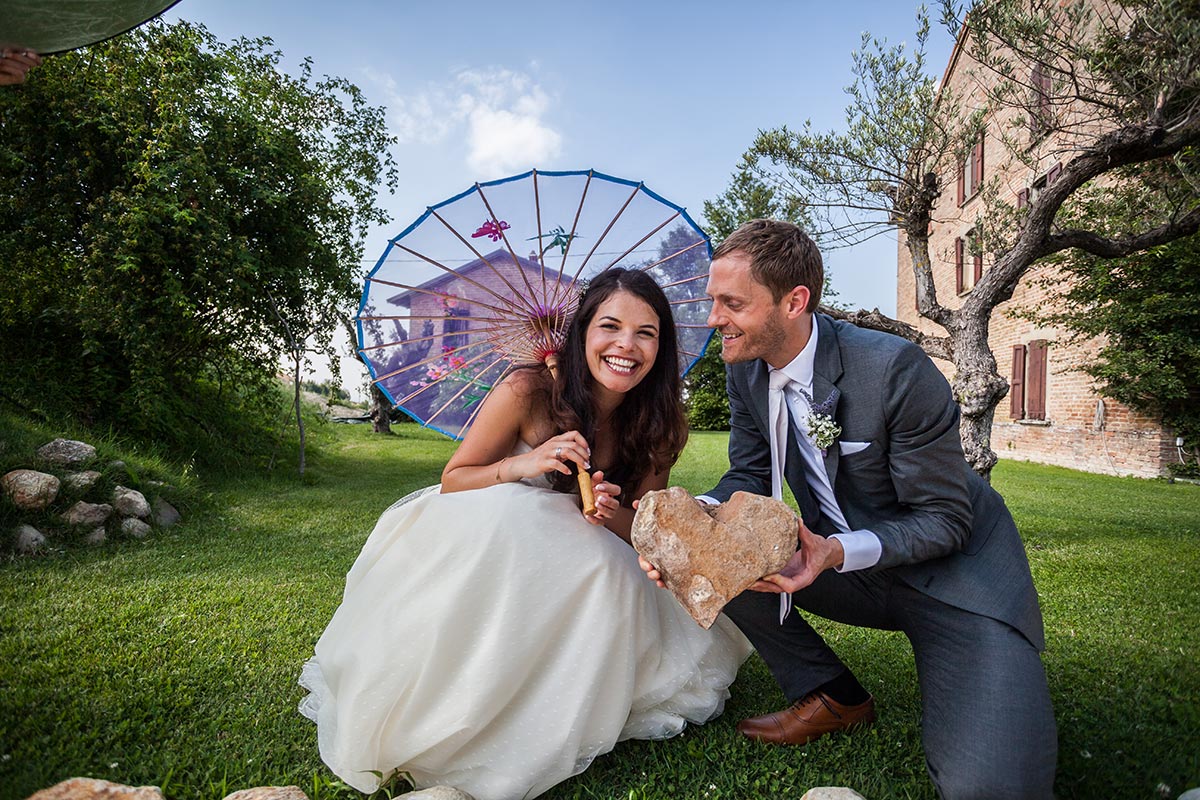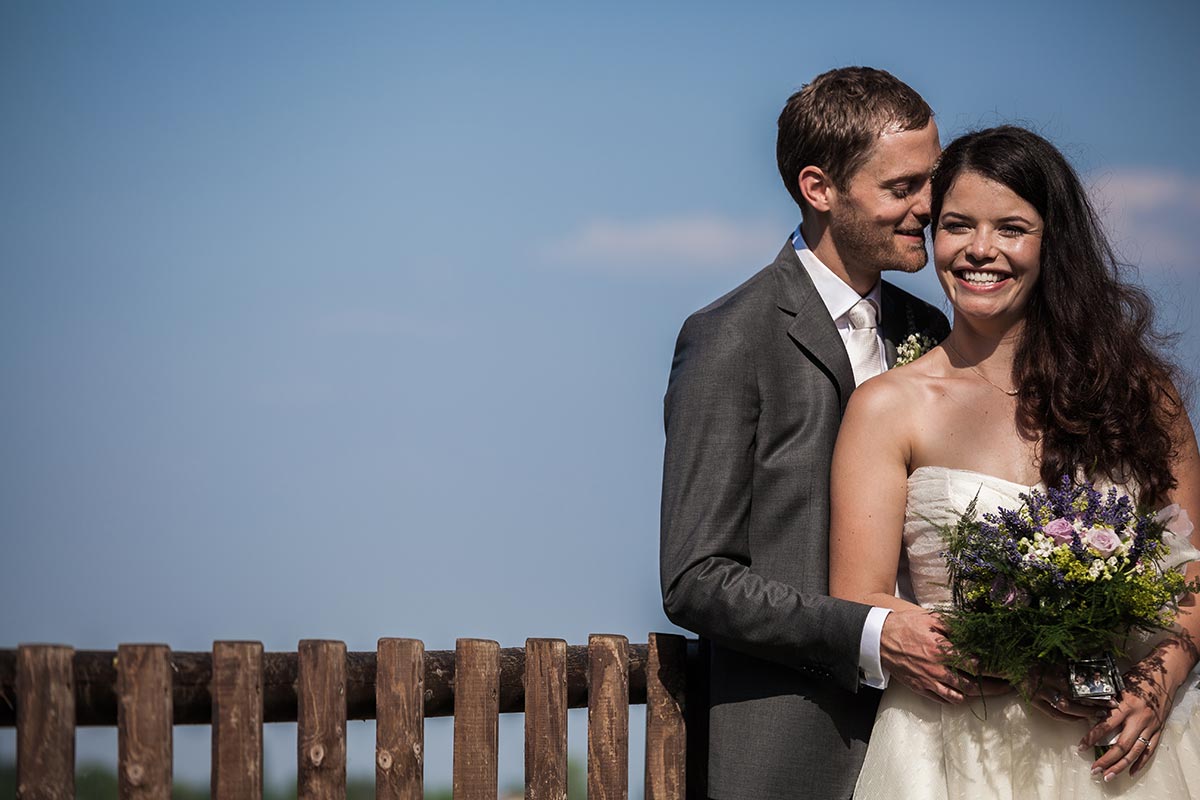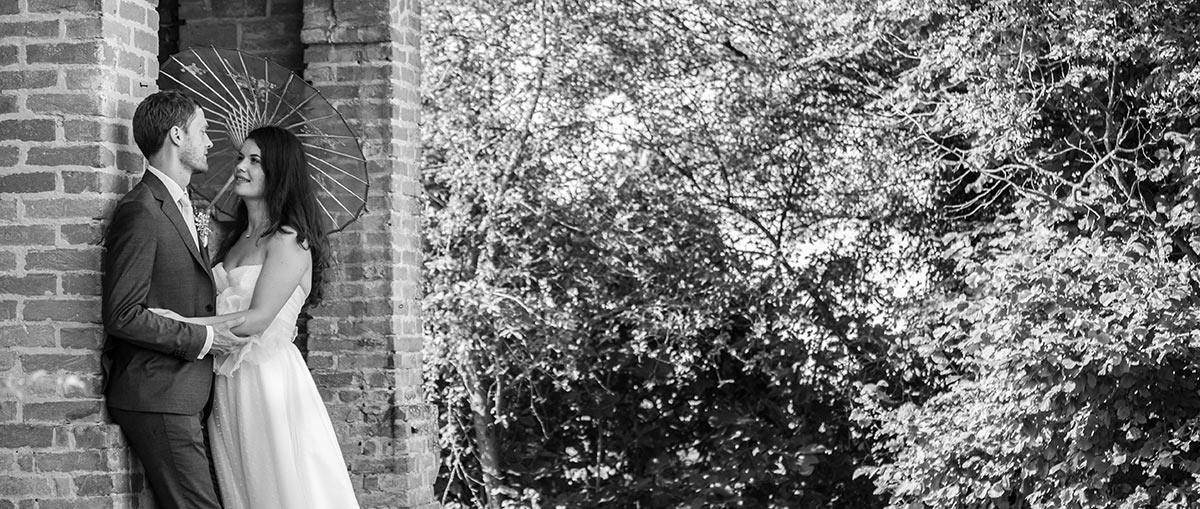 In the way to Tabiano Castello we made an other photo shoot with Phil and Evelyn. The landscape is great and the castle was an interesting background for our couple.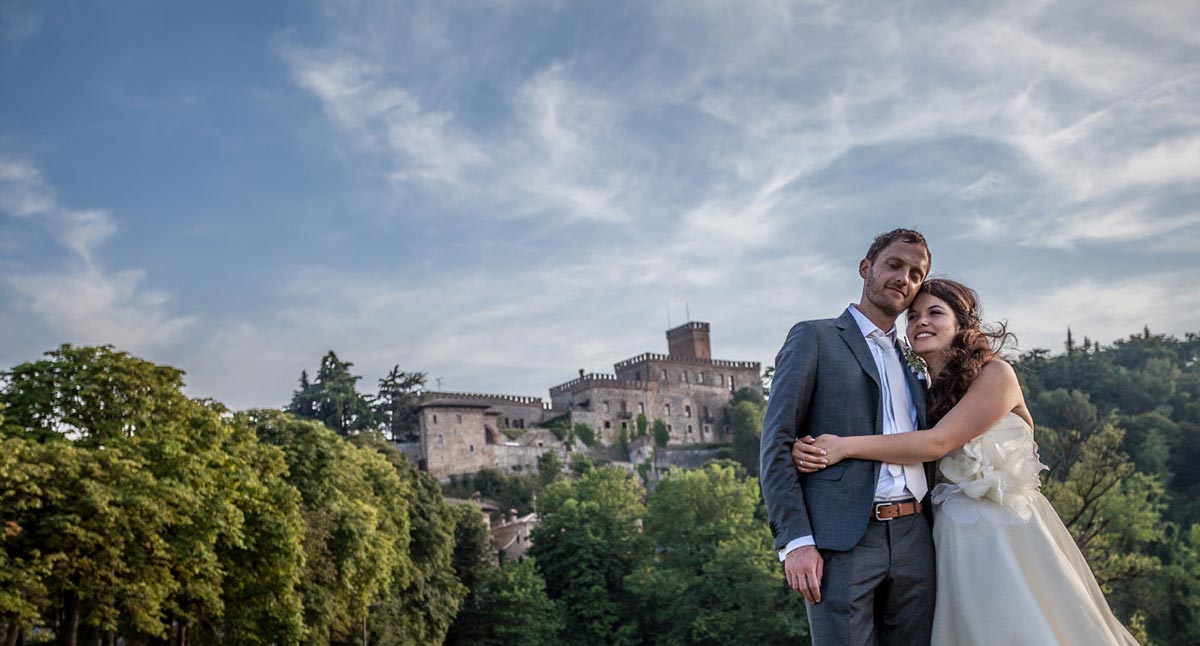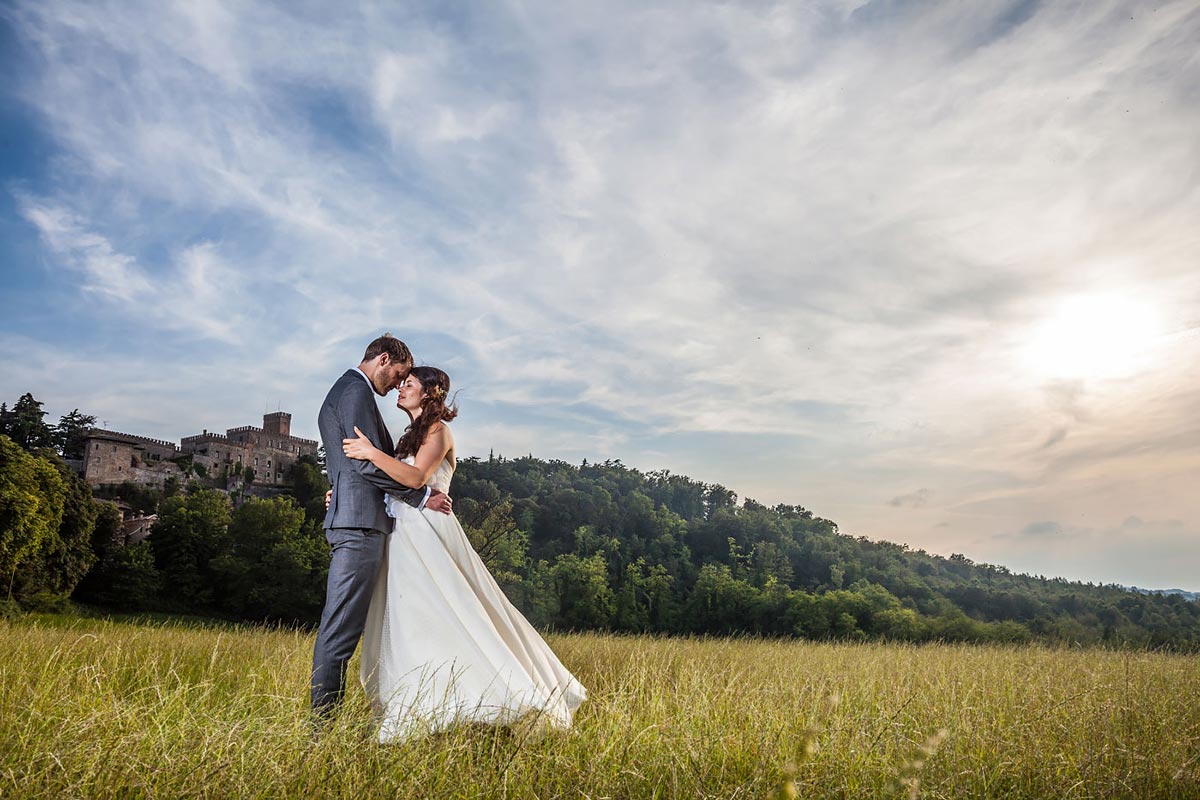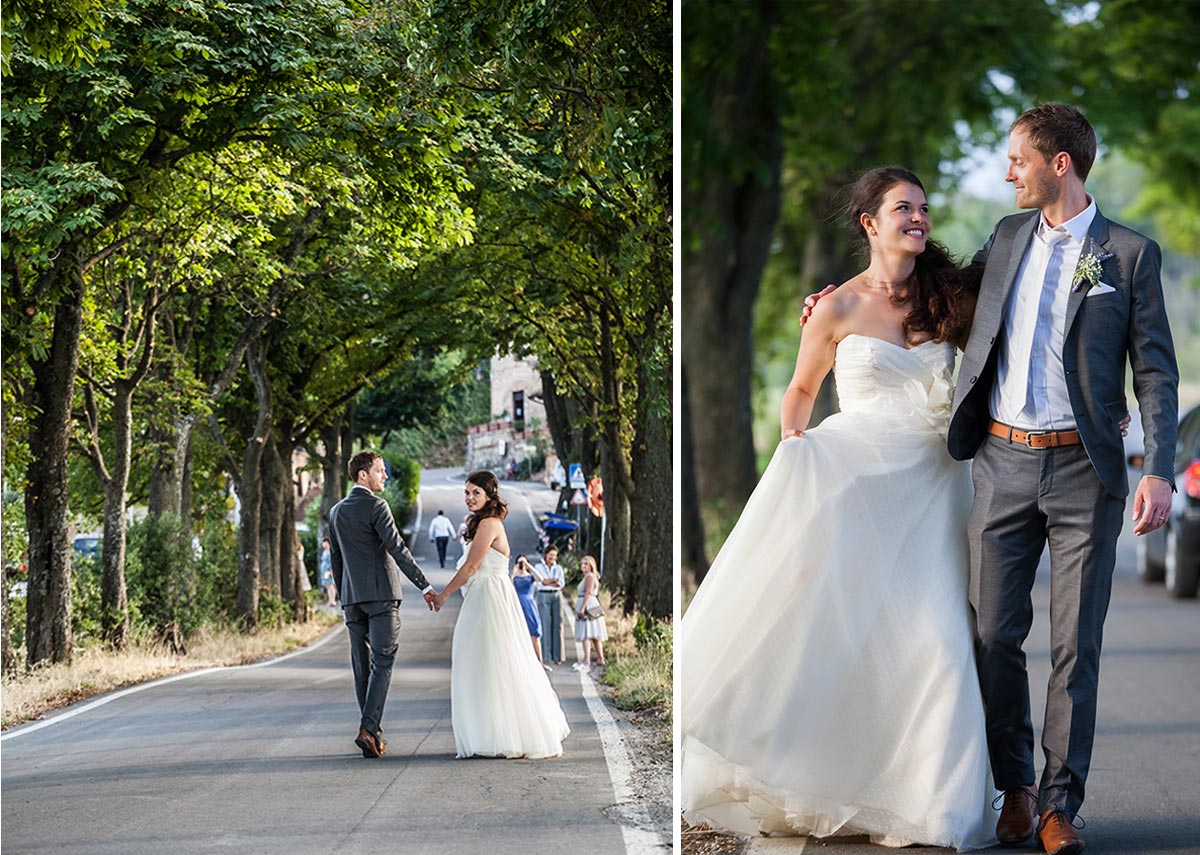 "We can't recommend Christian and Maria enough, they are very professional but at the same time really easy to work with. Most importantly the photos are absolutely stunning and it was a lot of fun getting them done. We had a small sample of our photos within days and we had the full digital collection back within a week or two." – Phil and Evelyn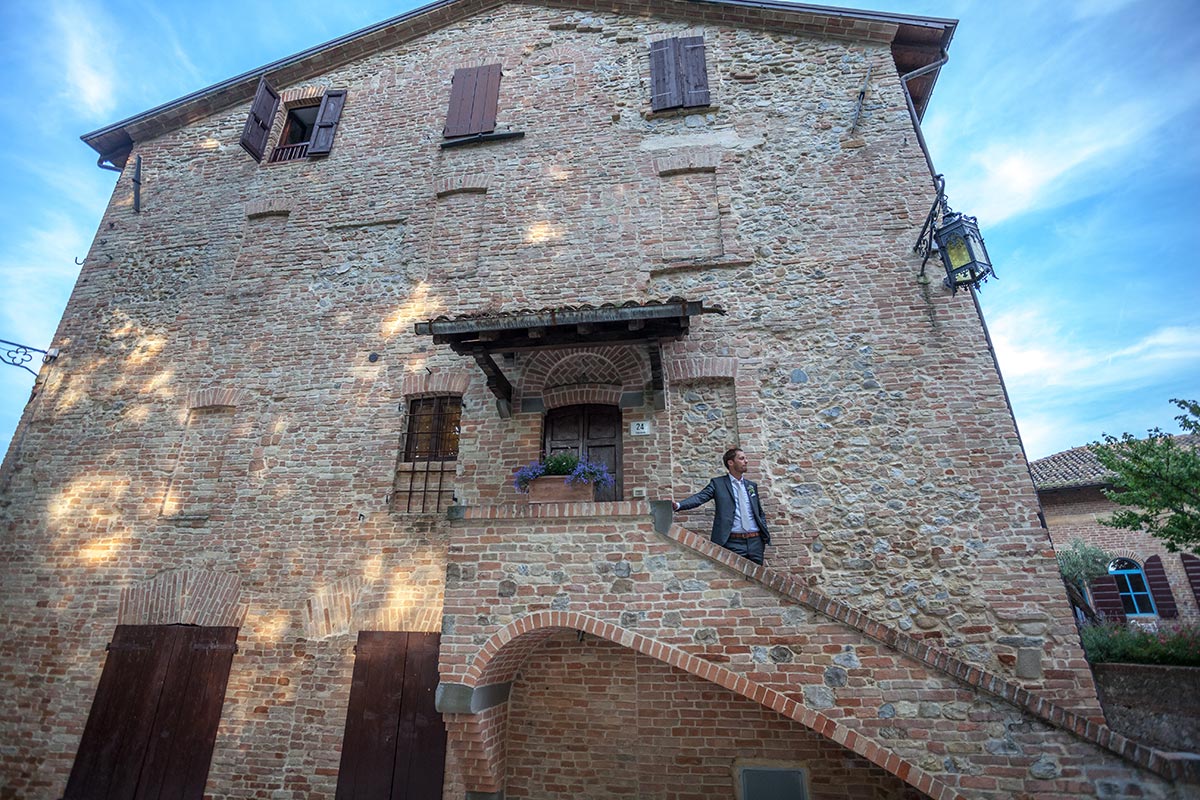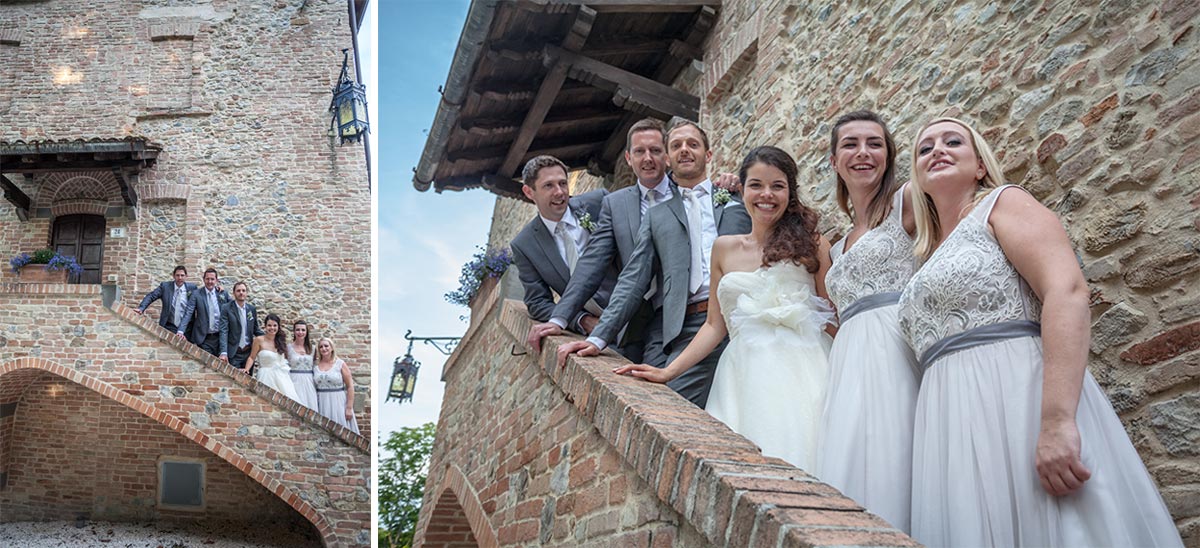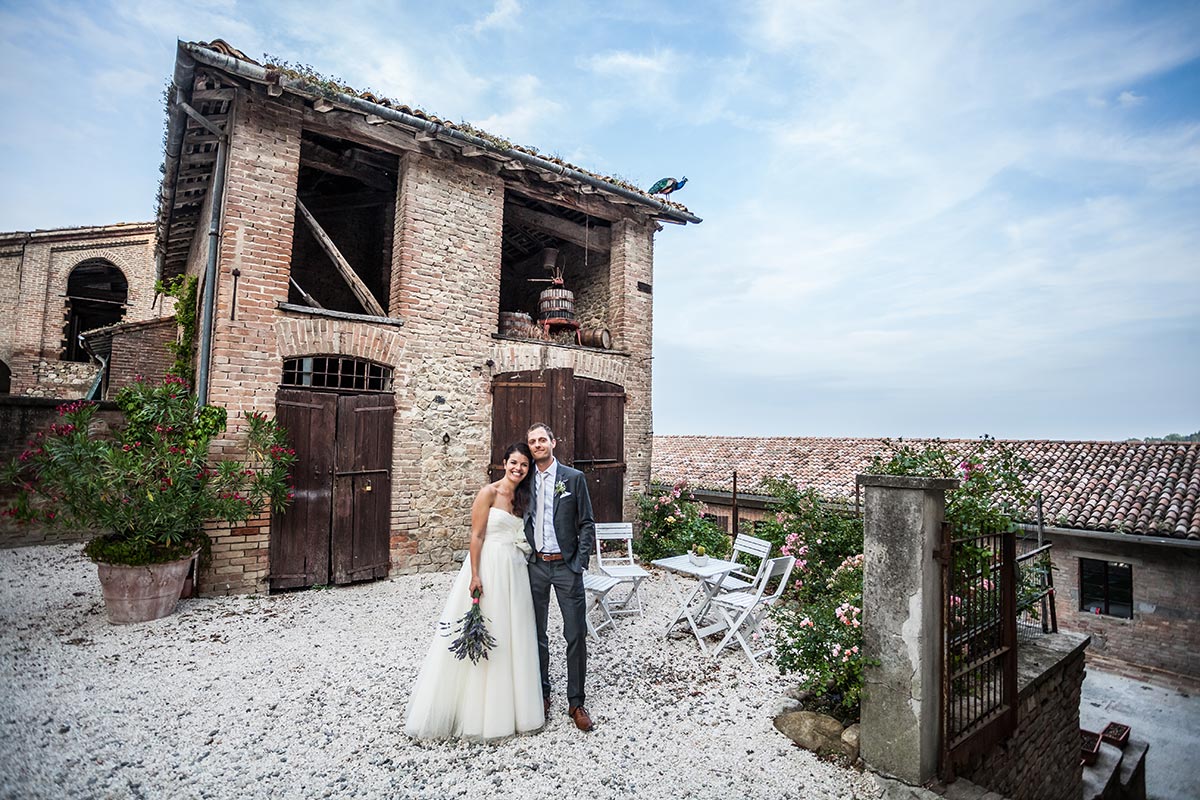 In case you dind't notice, on the roof of barn it was a real peacock, living free around the farm 🙂
It was almost sunset, so we took some more minutes to make some pictures with the bride and groom.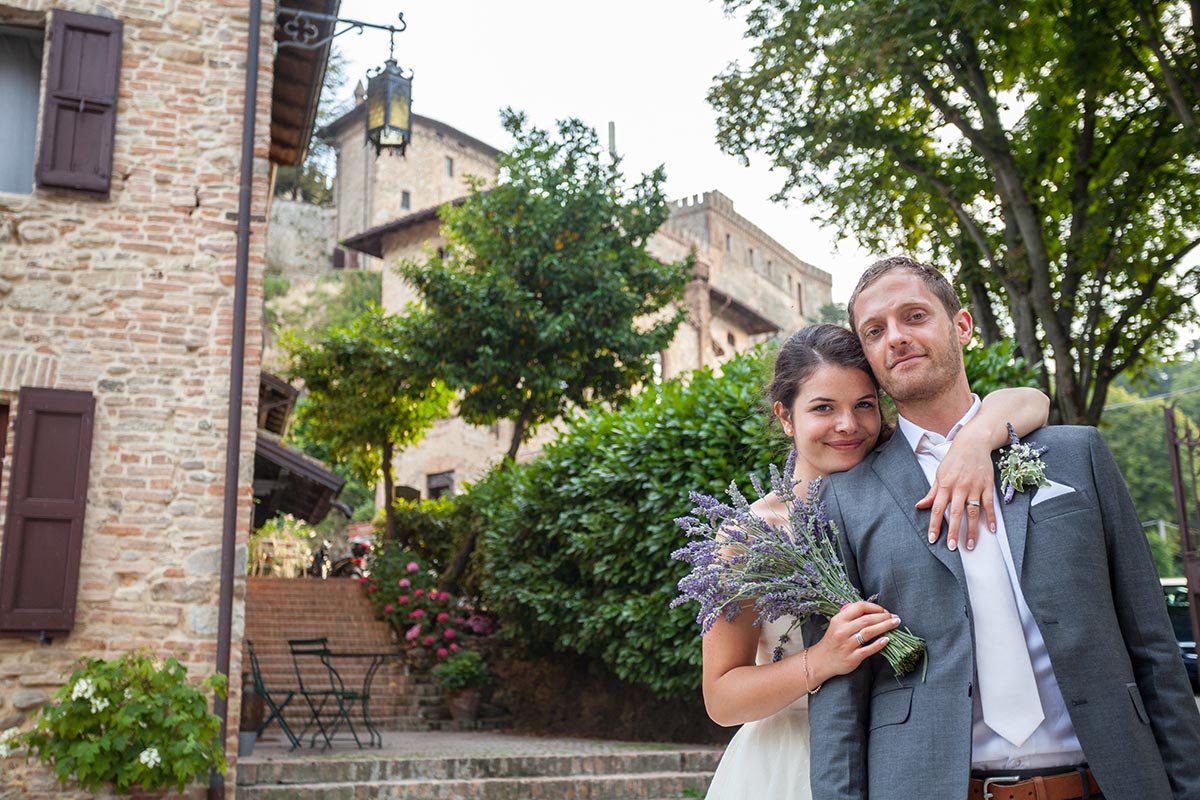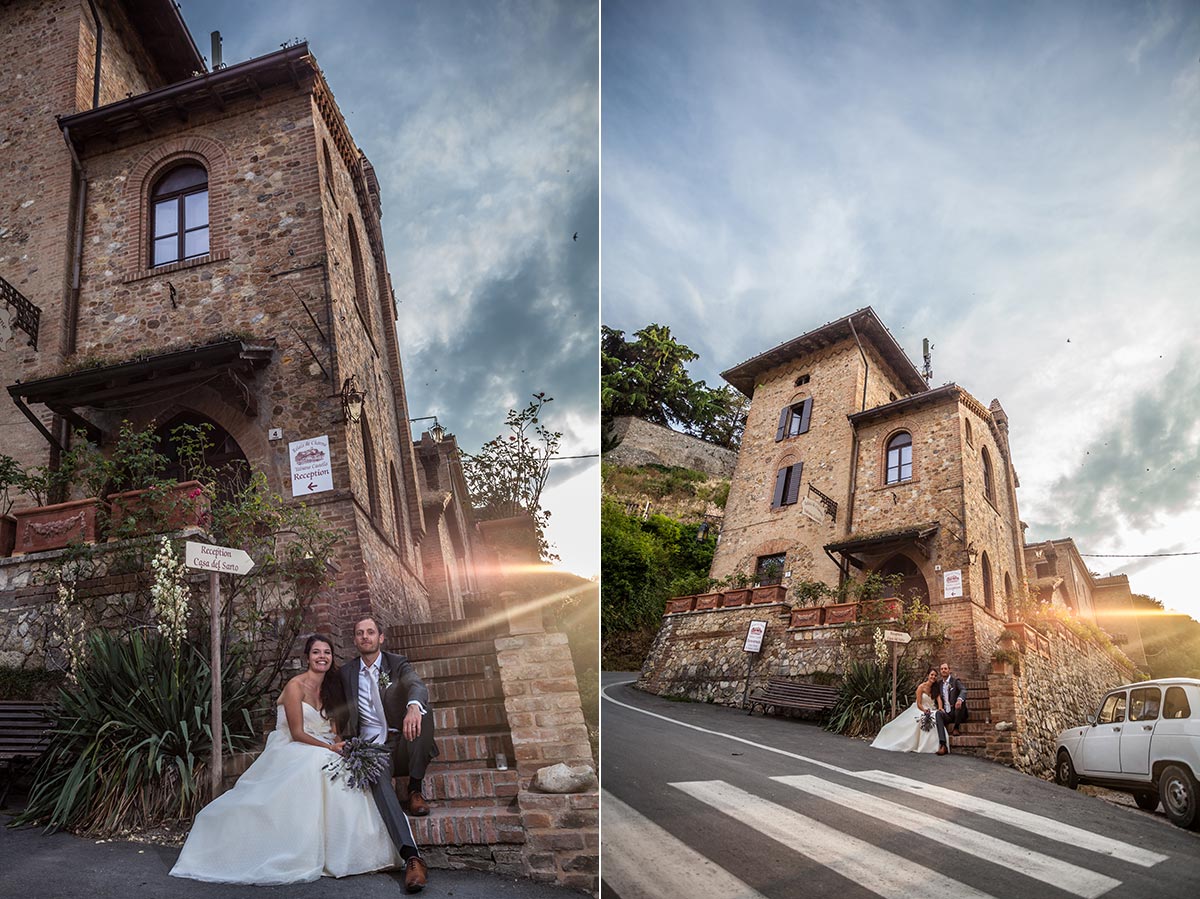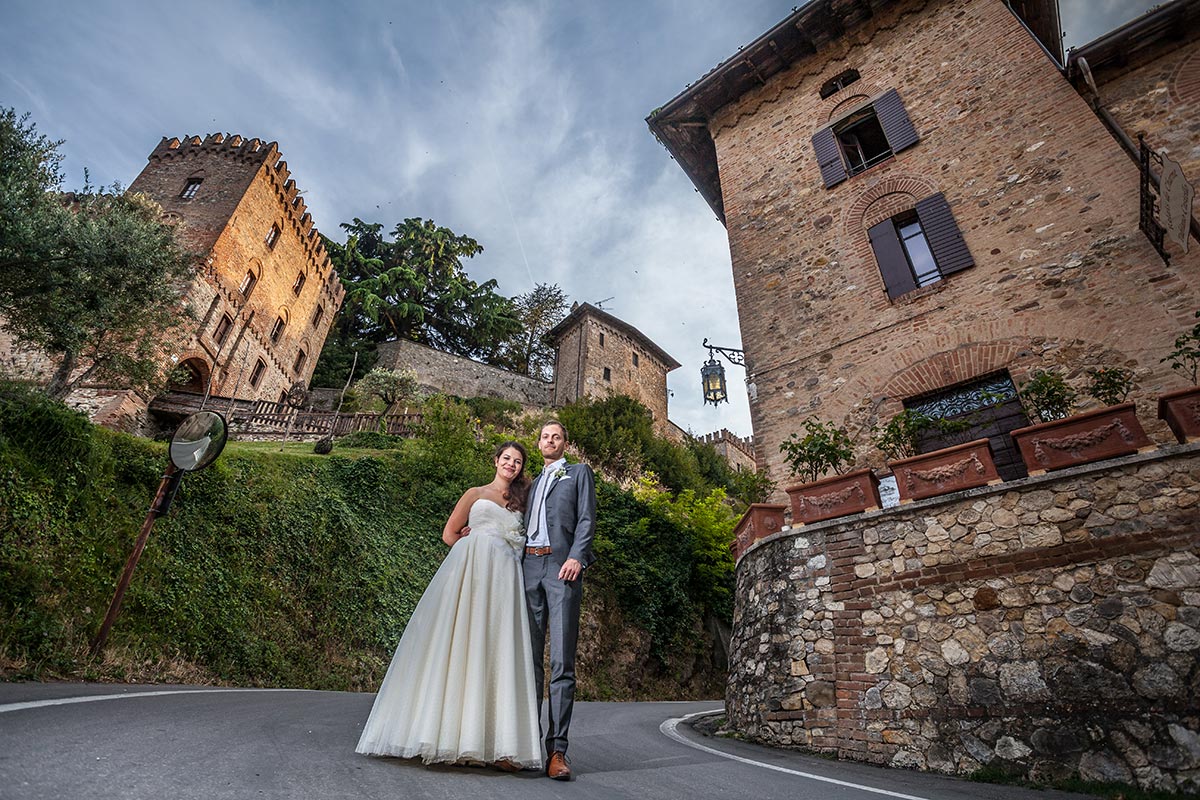 Followed the reception outdoor at the restaurant Antico Caseificio with traditional italian food.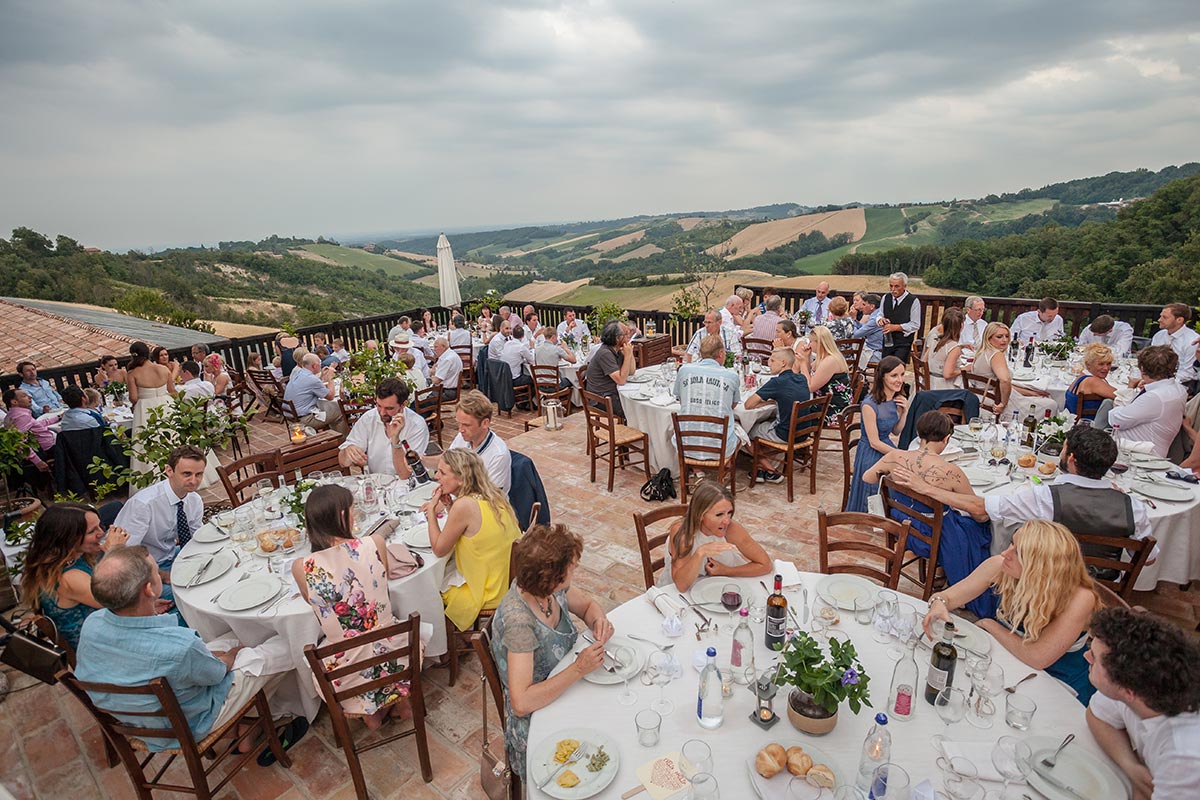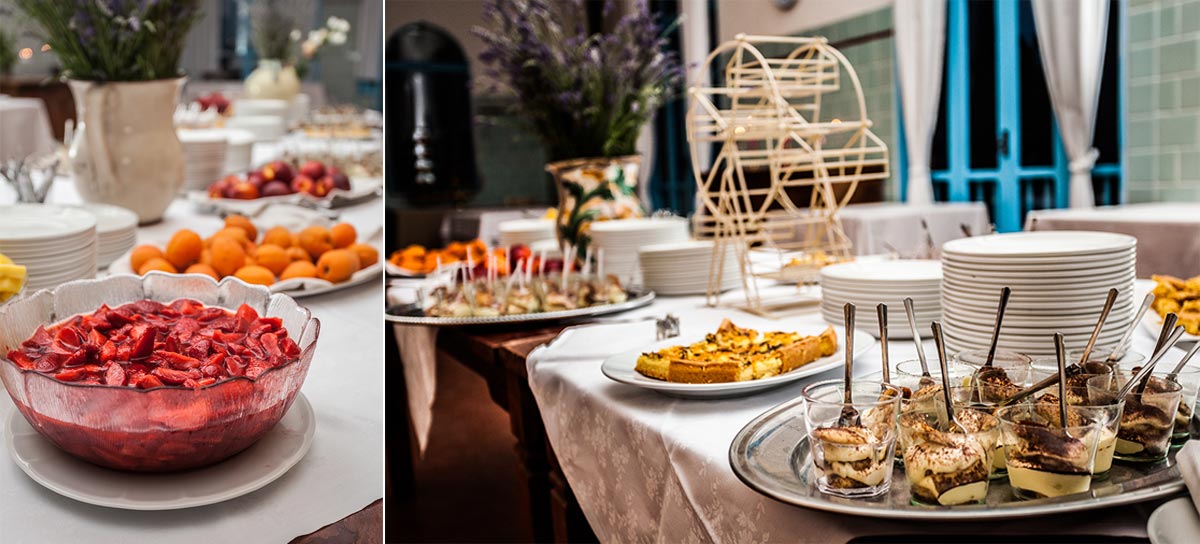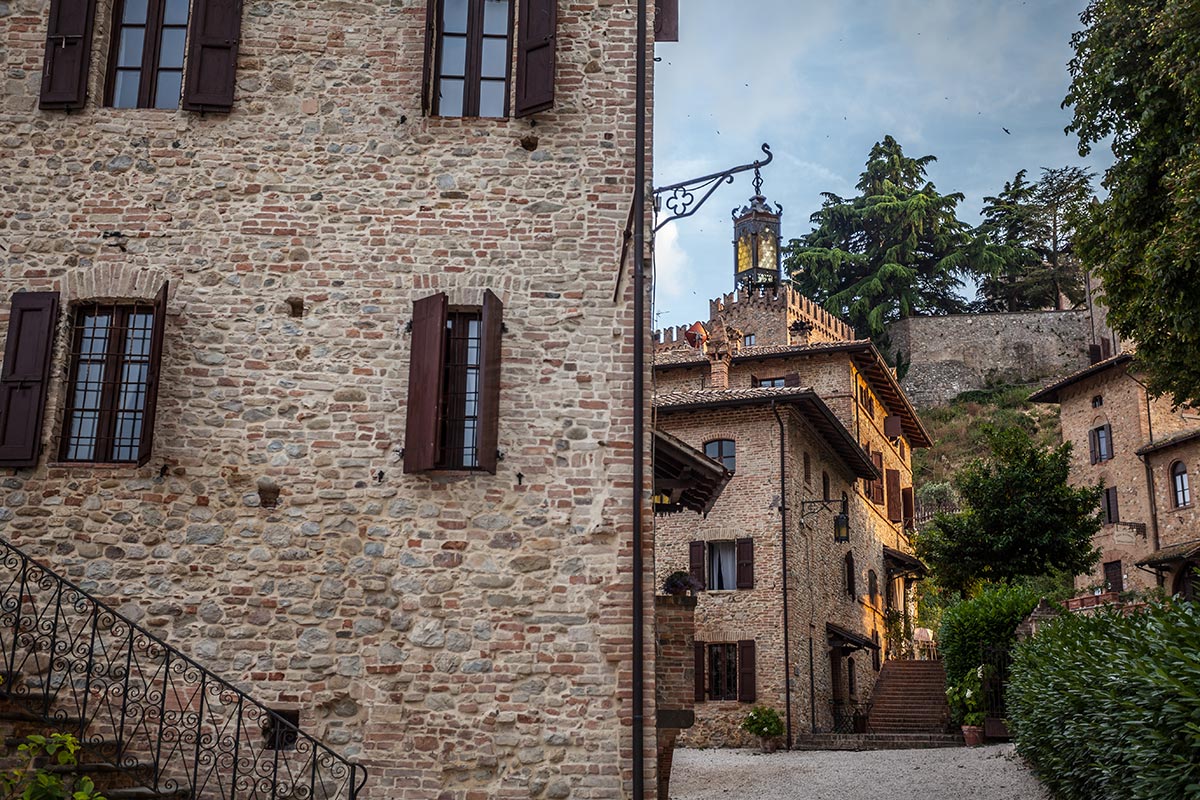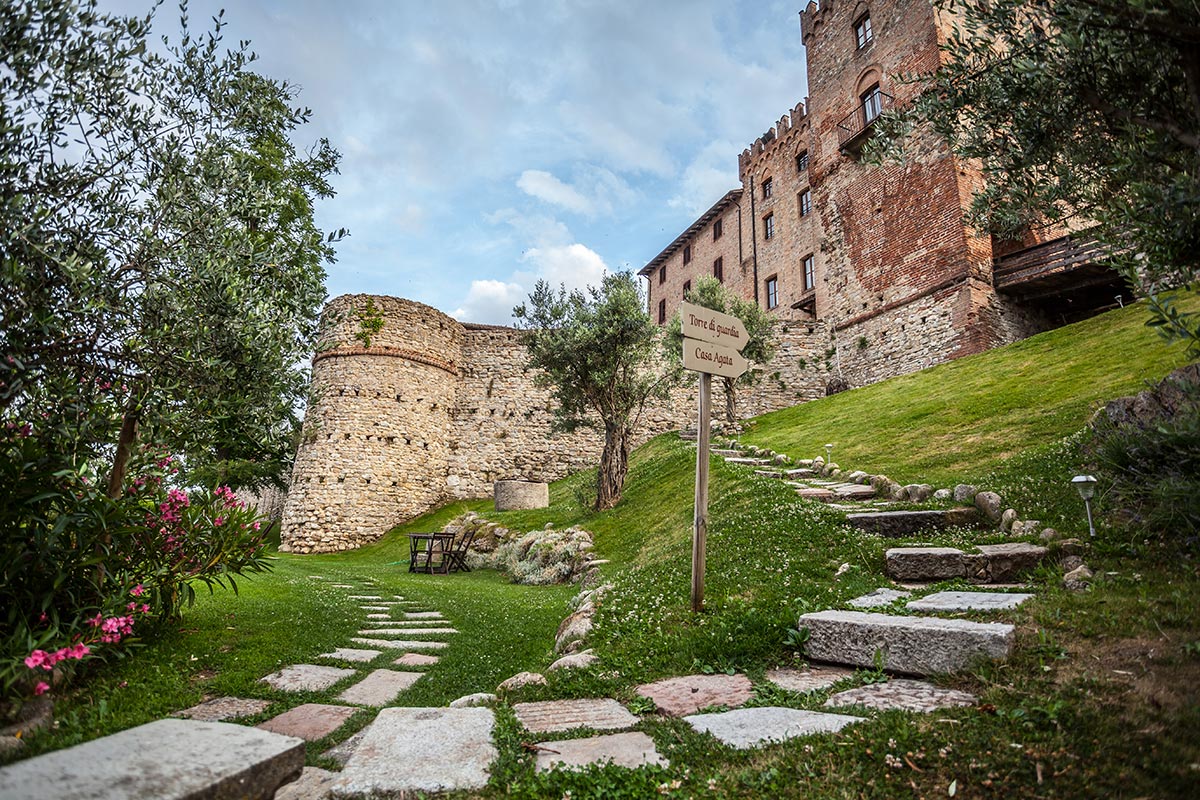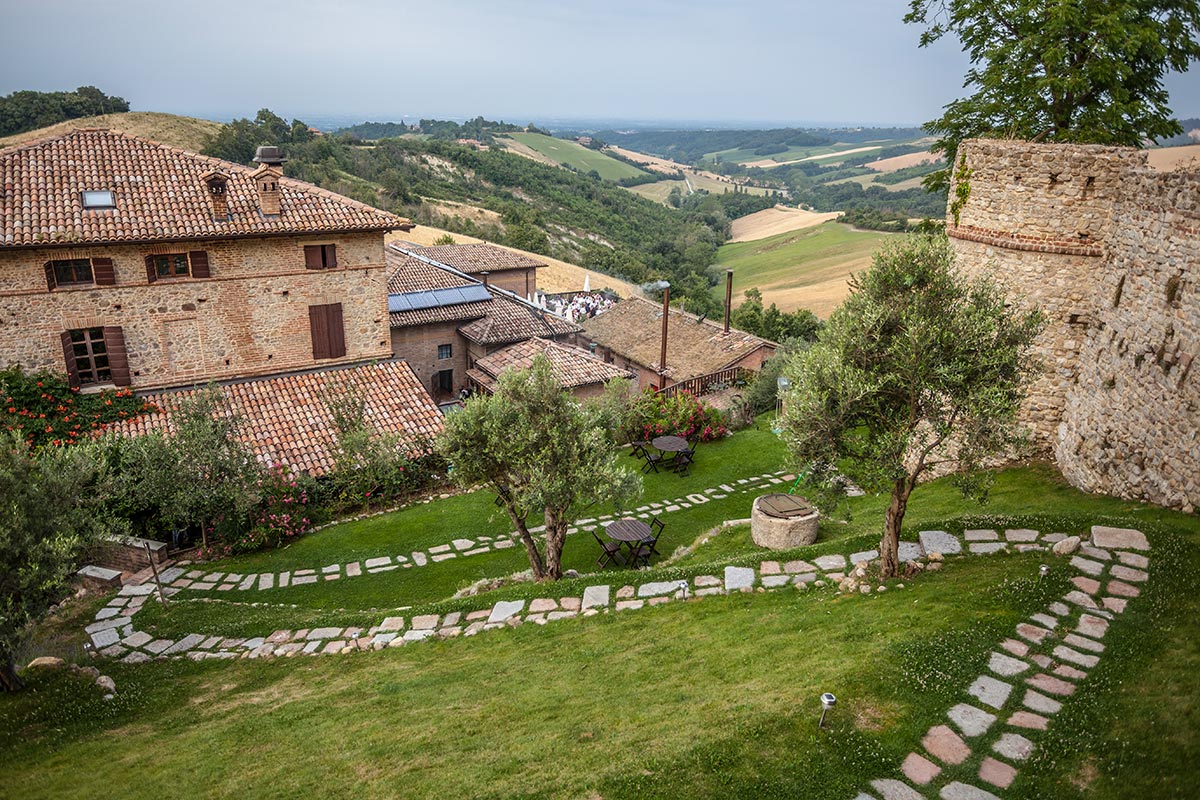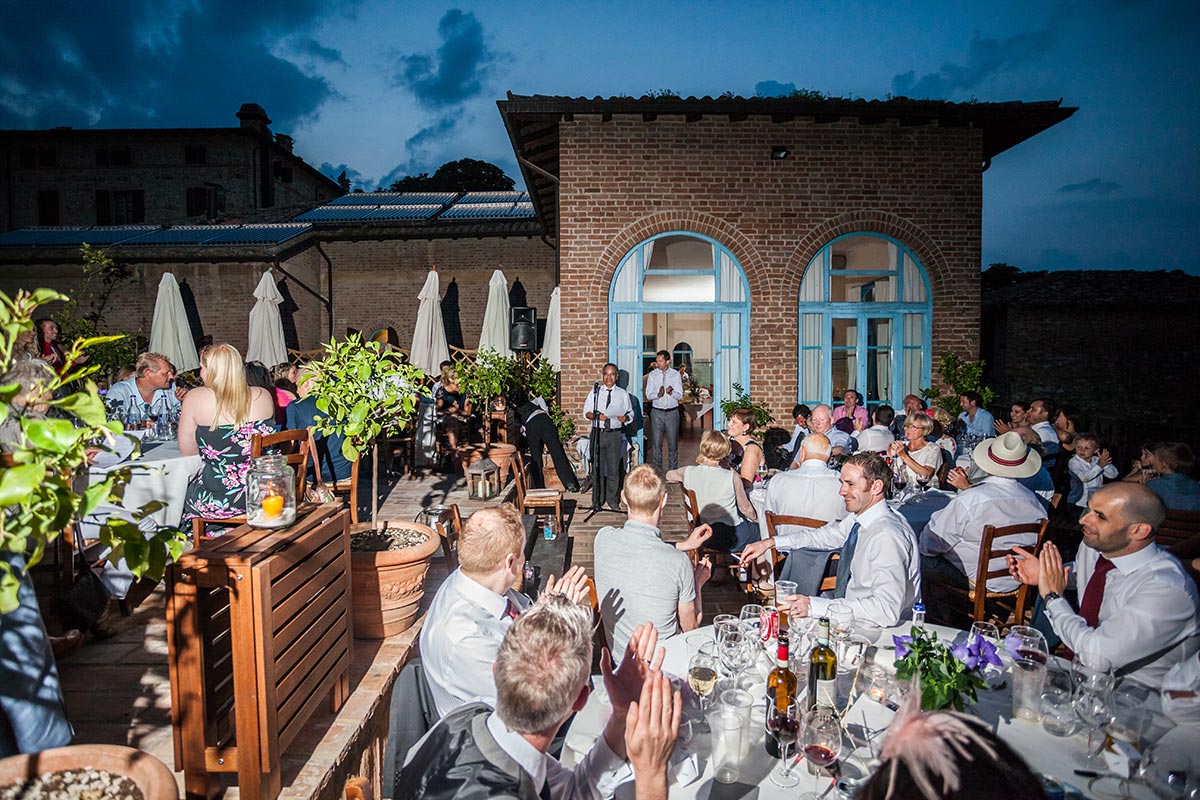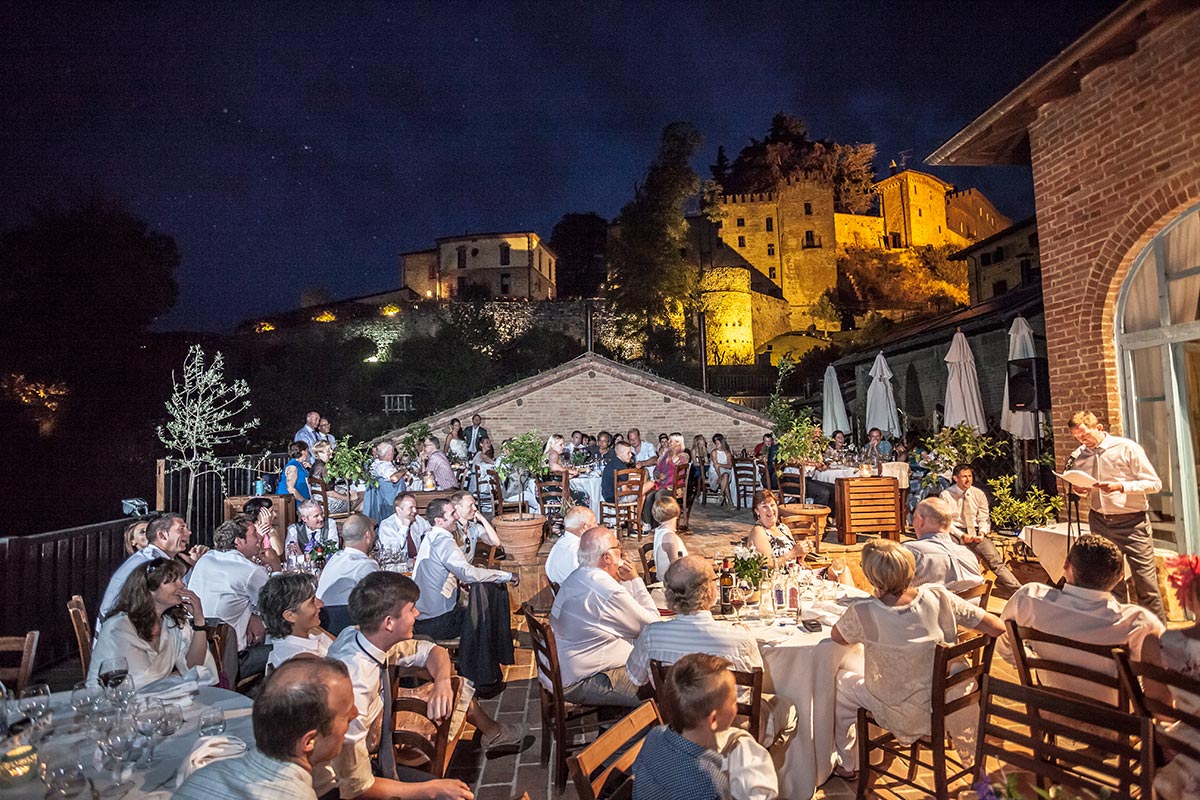 Location: Antico Borgo di Tabiano Castello
Flowers: Rosa Thea
PS: Contact us today, we can't wait to hear about your wedding at Antico Borgo di Tabiano Castello