Fion and Jeff are coming from Asia, Hong Kong, and they were searching for photographer for couple Venice. They were planning to have a pre-wedding photo shoot in june and use the photos from Venice as decorations on their wedding day.
They wrote us in the first mail they sent:
We found your work online and we really like the photos in your portfolio. We realise that photography styles differ between cultures, so we like the different perspective a photographer in Italy can bring to us as an Asian couple.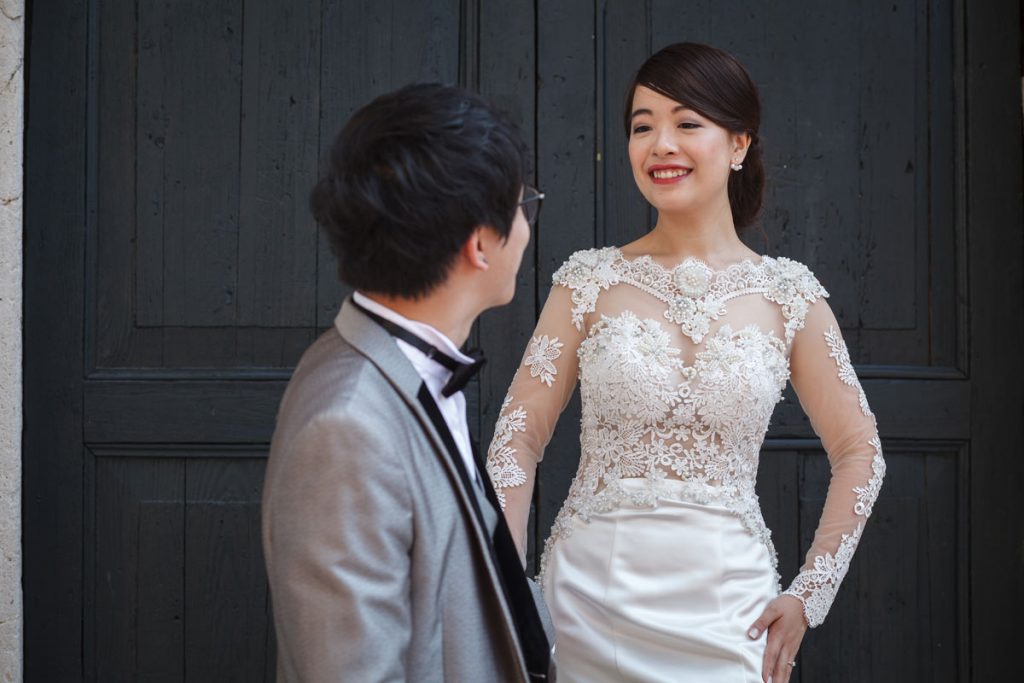 Couples use to ask if we can recommend any shooting locations in Venice. And our response is: we can start from the center of Venice in San Marco square and from there continuing along the canals. There are a lot of amazing places at any corner of Venice.
This time we made the reverse. We met near their accomodation, a Fondamenta de Canaregio. It was the first time  shooting in the part of the city and we found so many places suitable for memorable photos. Is so enjoyable experience to be photographer in Venice!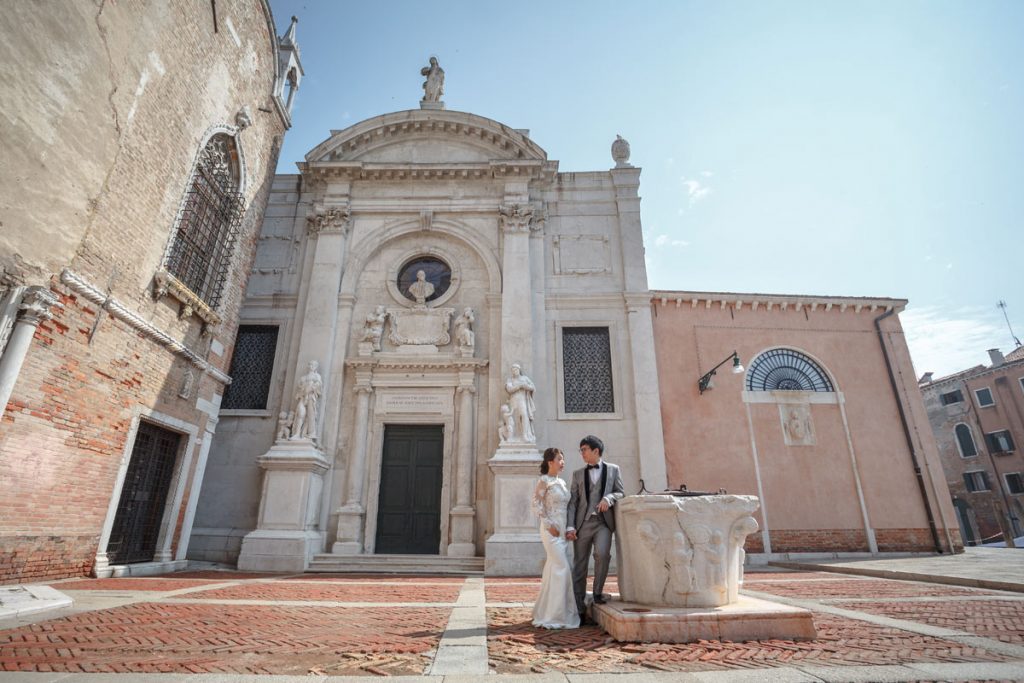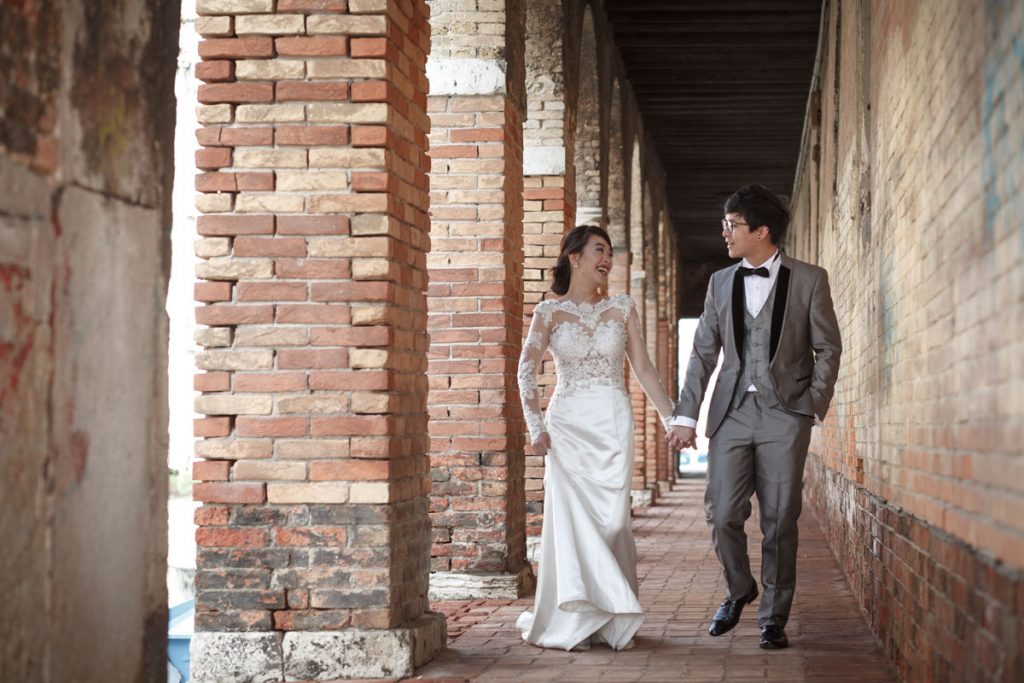 I love the simplicity and the beauty of this shot!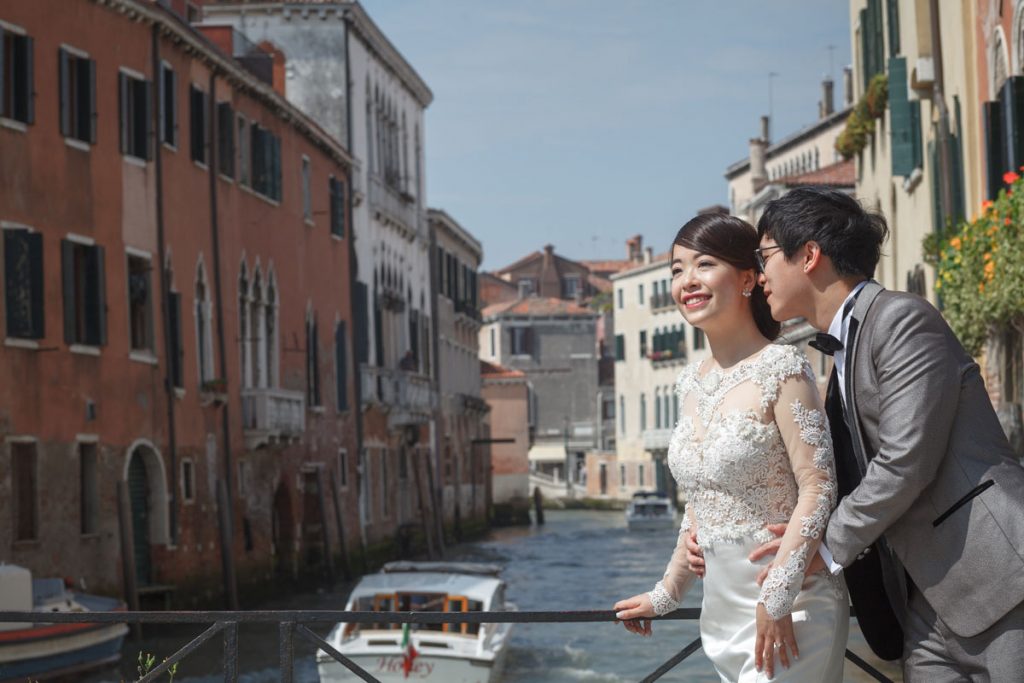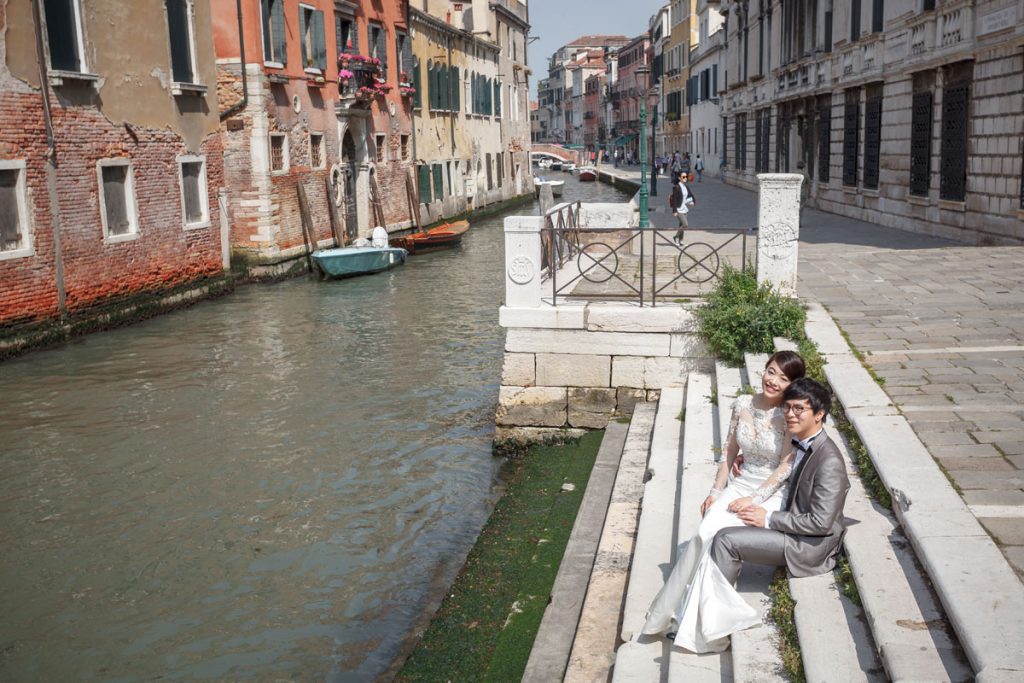 A door of a church can be easily used as a frame, is so simple and yet so amazing.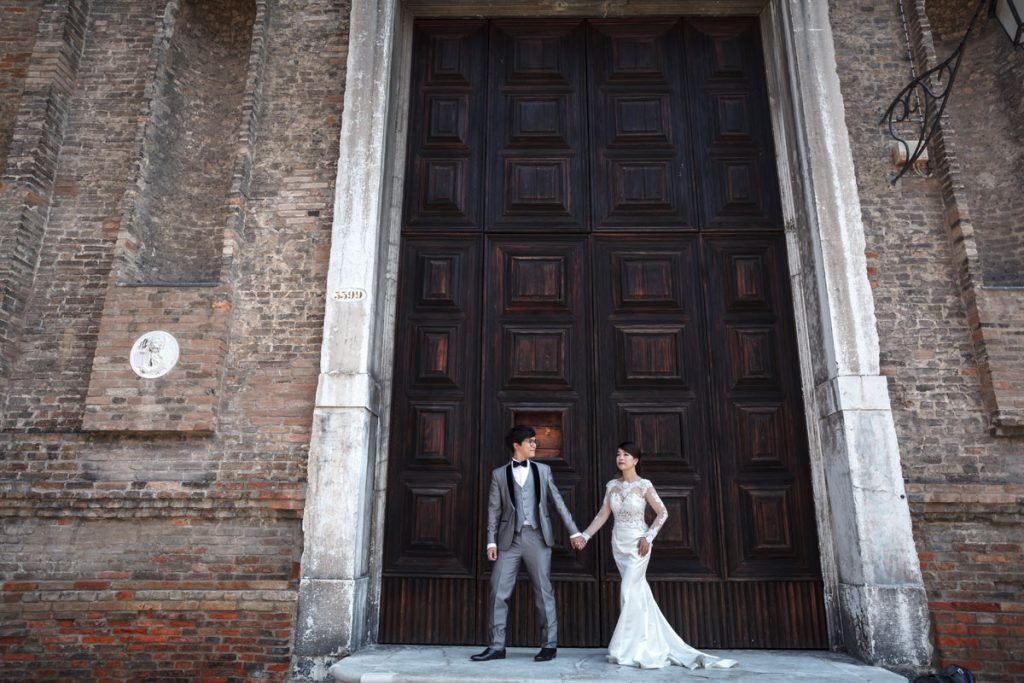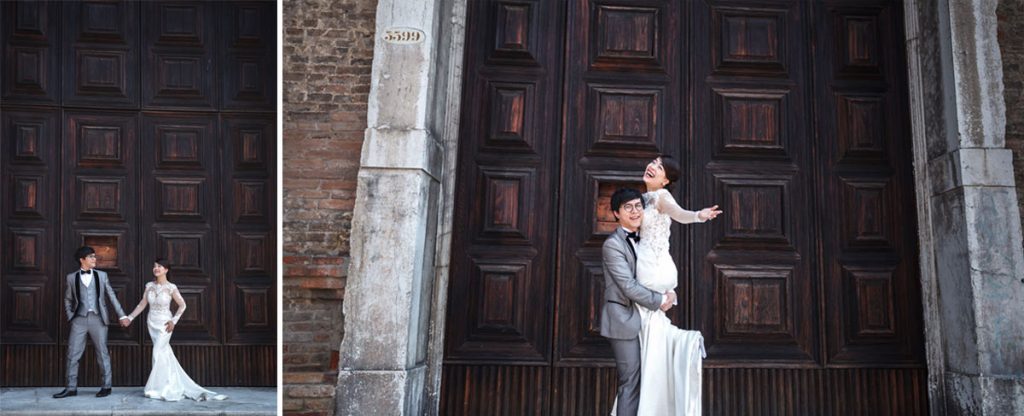 A bridge over the canal with colorful houses in the brackgound? YES, please!!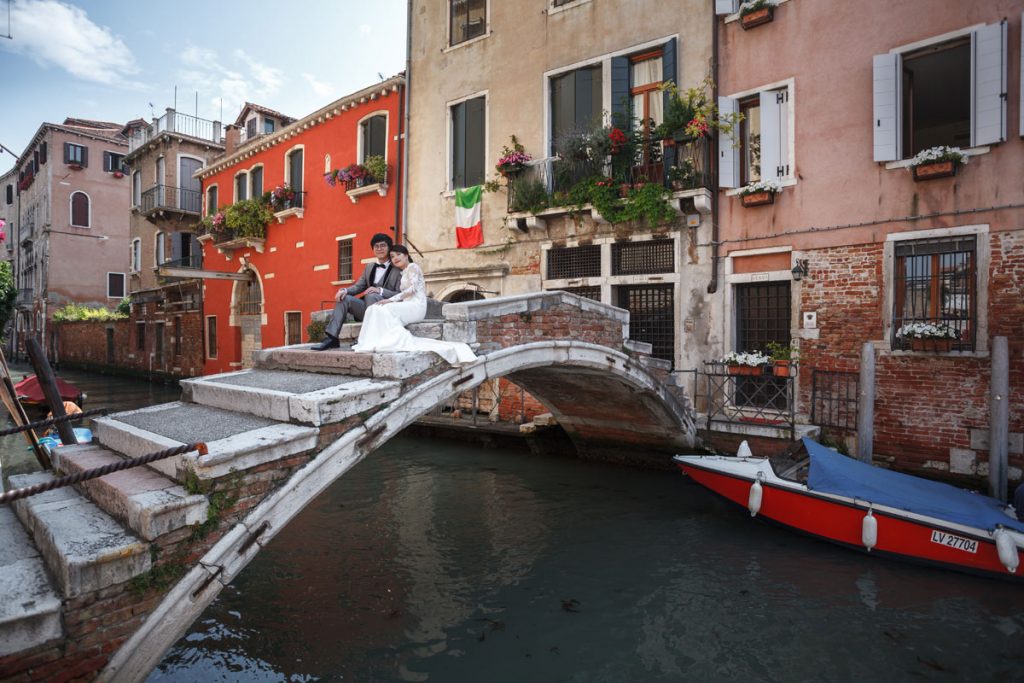 We usualy complement the natural lights with flashes but in this case we made the entire photo shoot  in natural light. The narrow streets of Venice allow you to play with lights and shadows, like in this example. The light around midday was pretty harsh, but we tried to used wisely.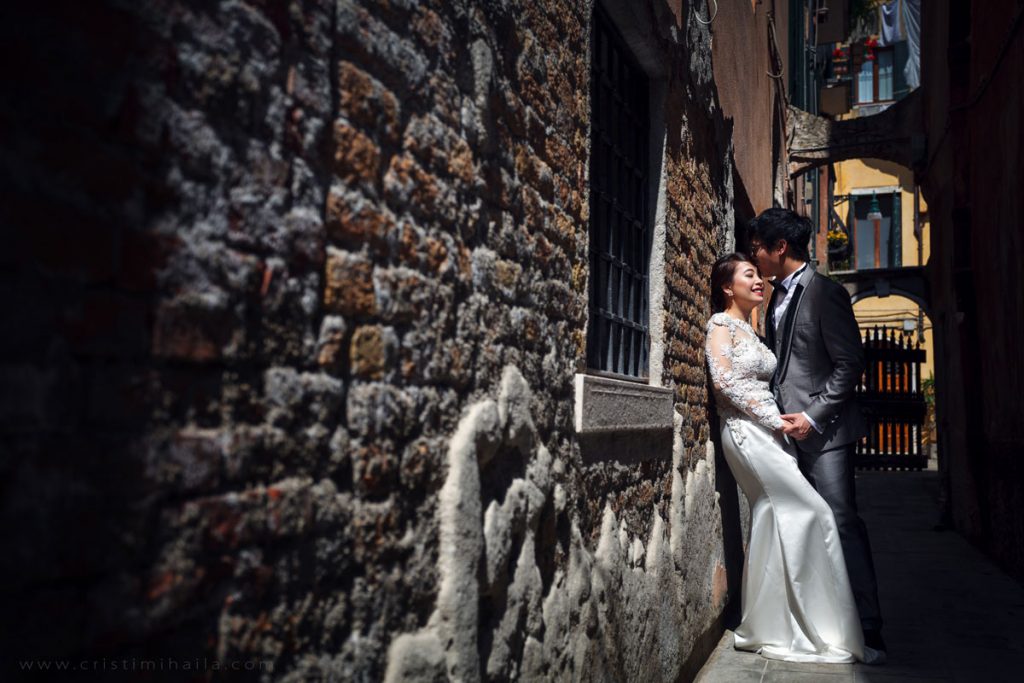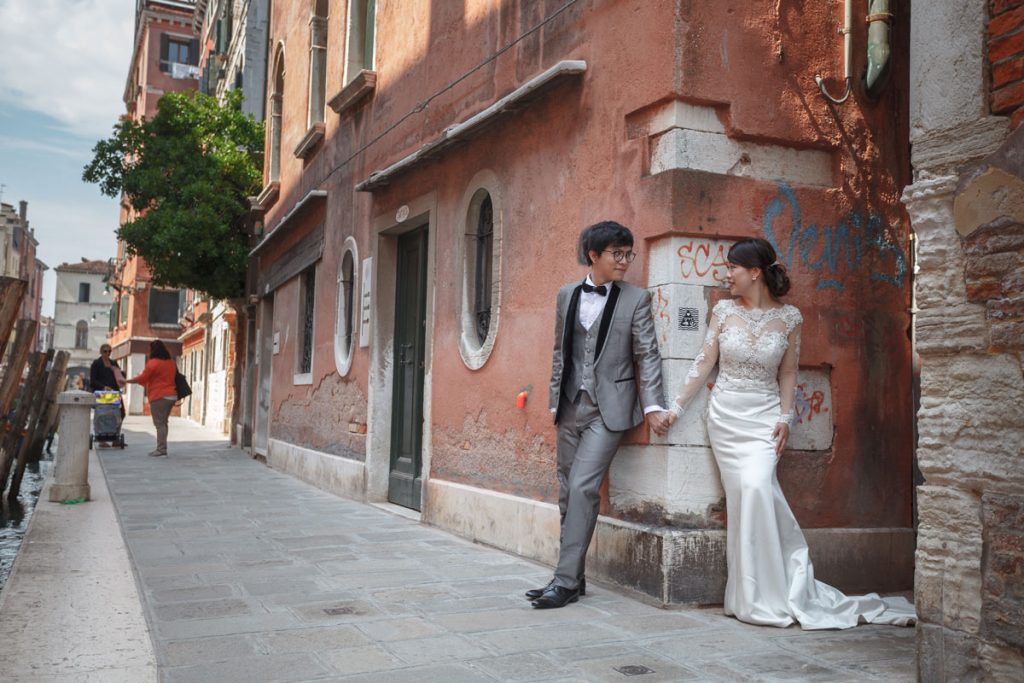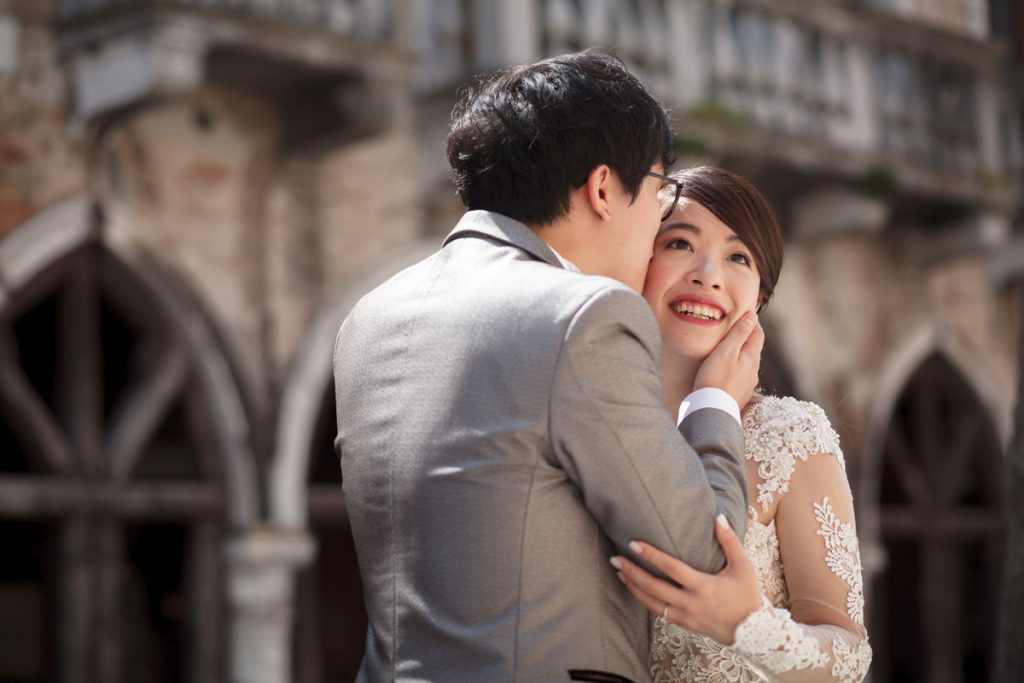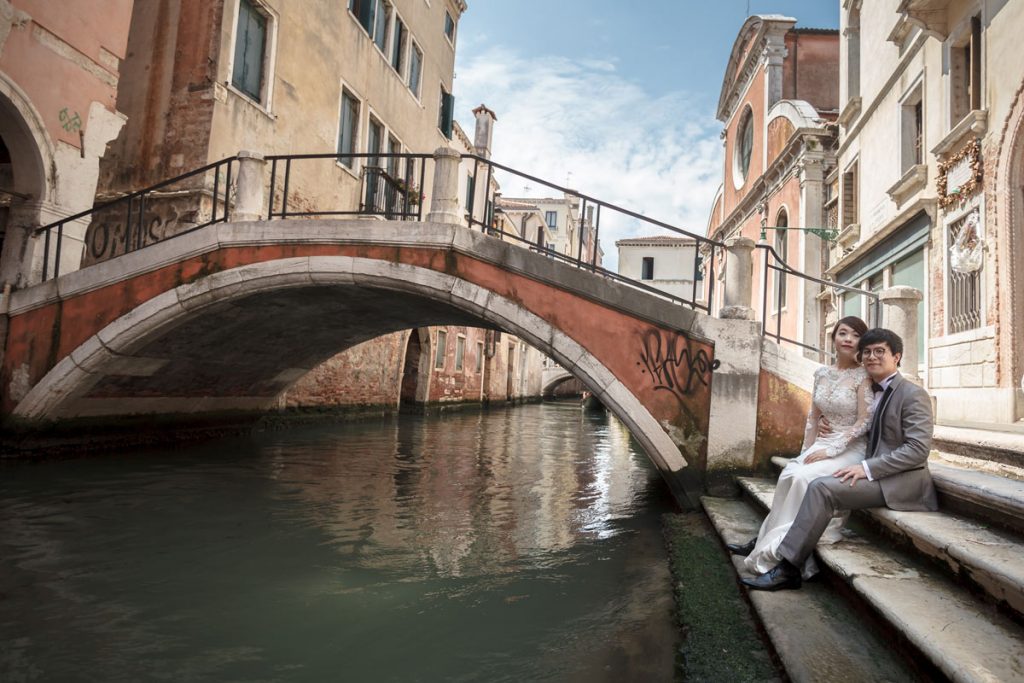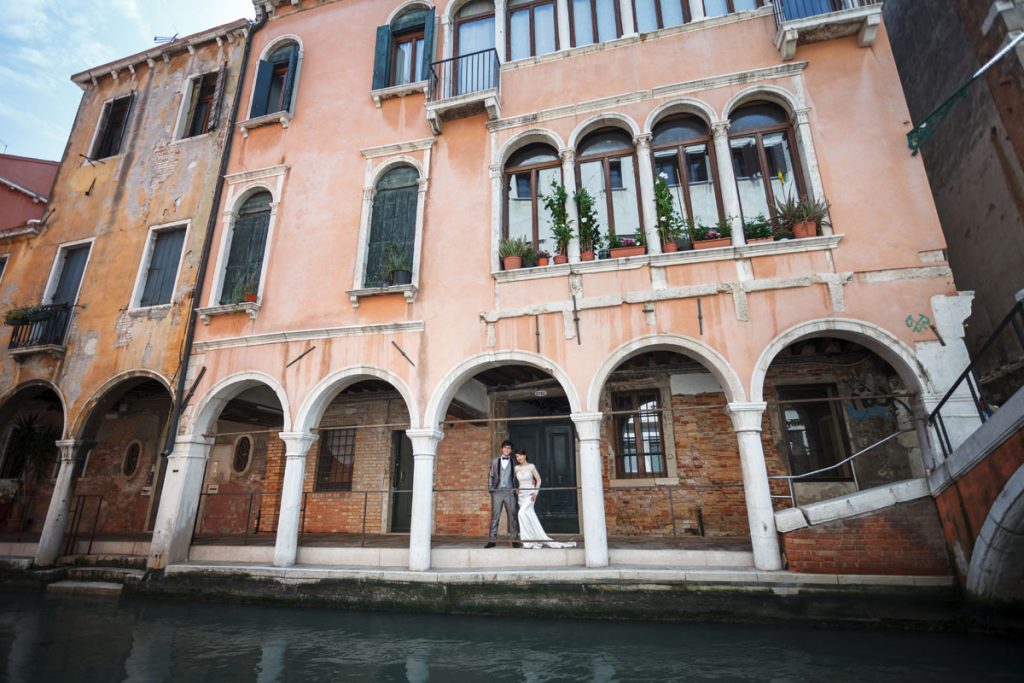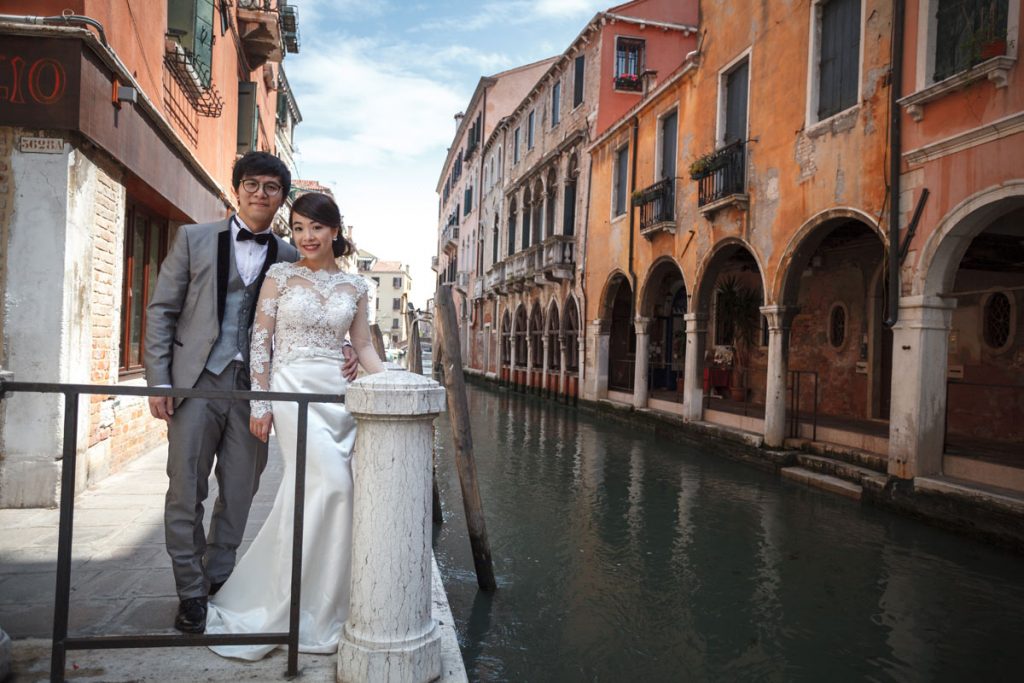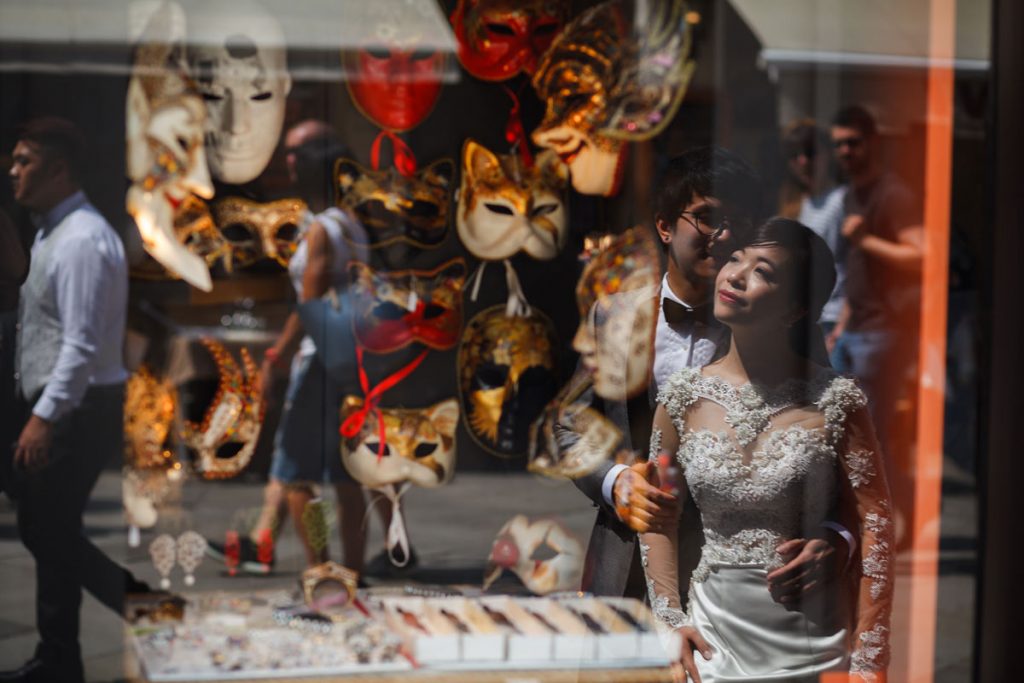 Delicate and sweet bride!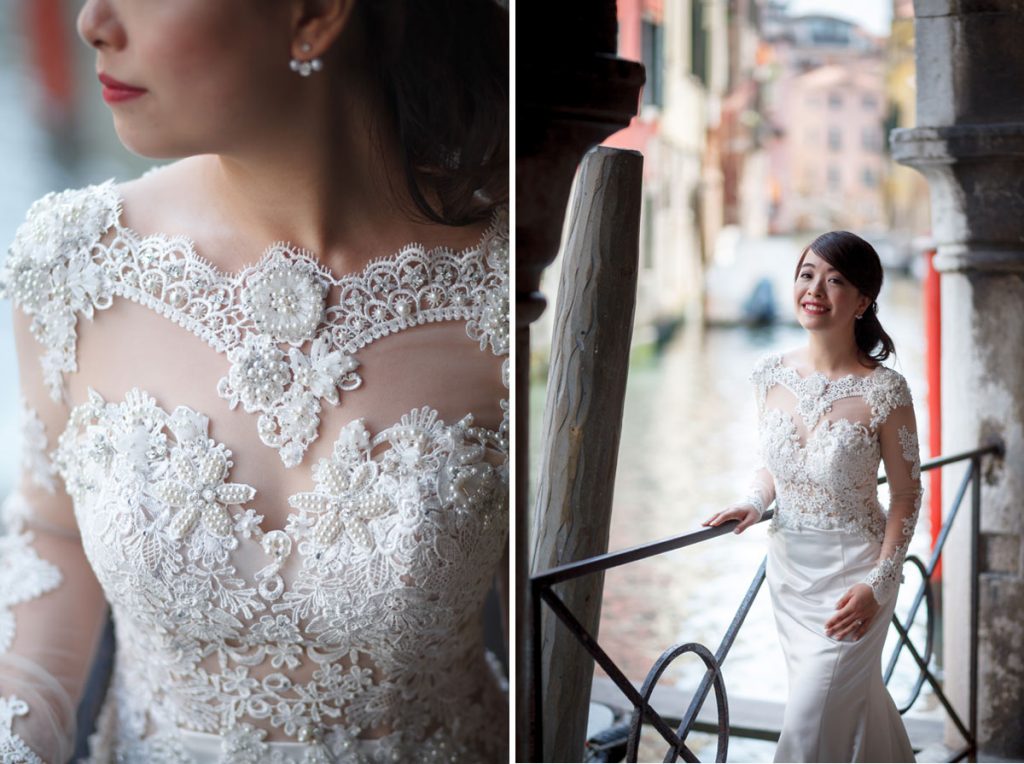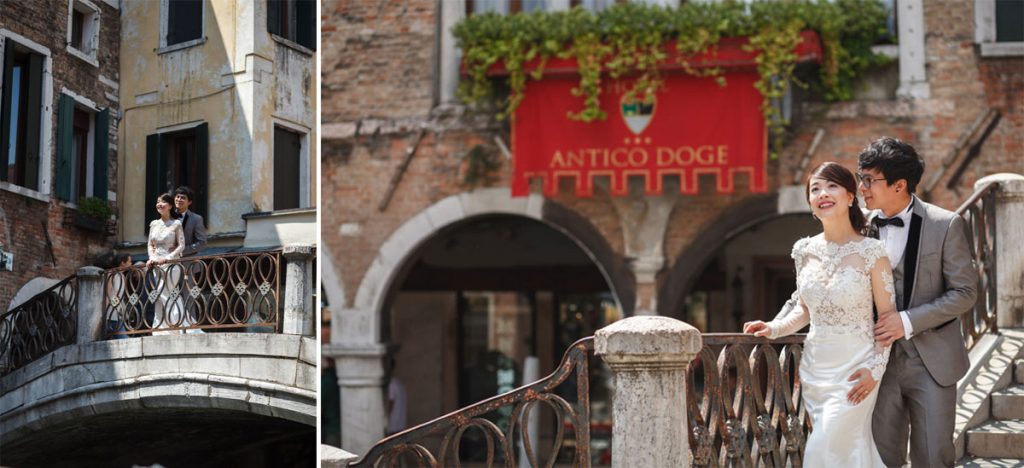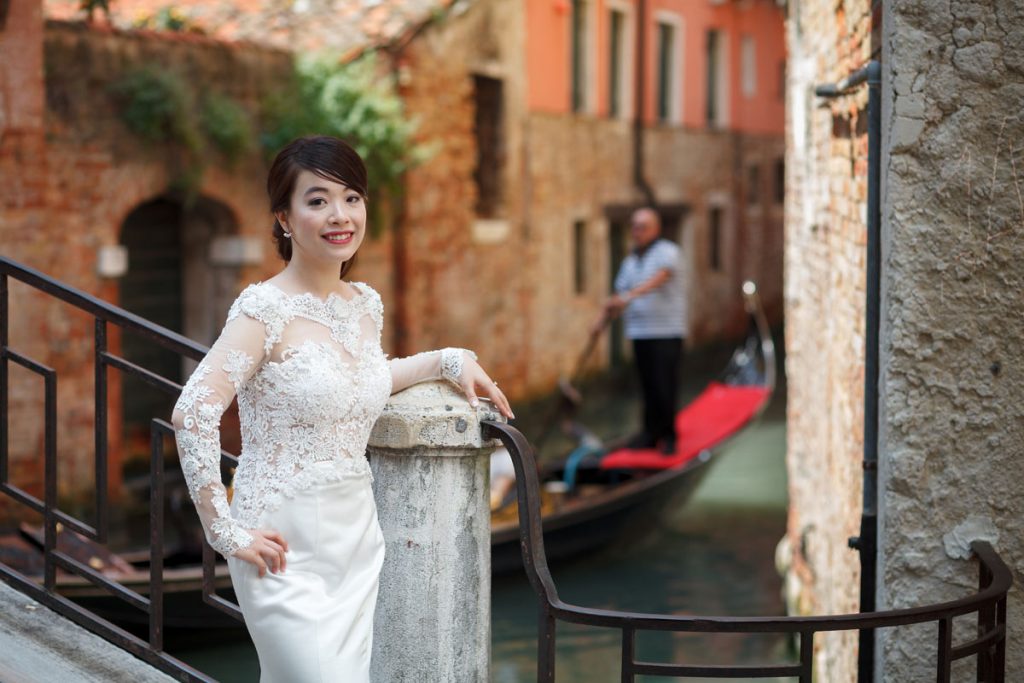 Fion and Jeff travelled to Venice with a pair of friends who also would like to have a pre-wedding shoot. So we made a part of the photo shoot together with them. The photo shoot with their friends will be published in a future post.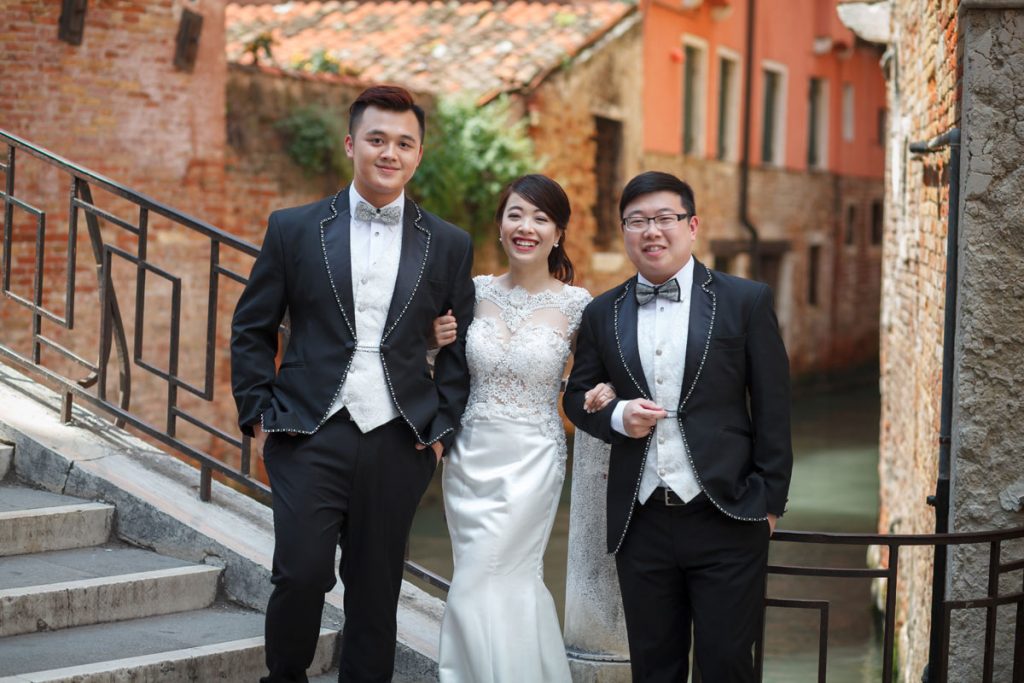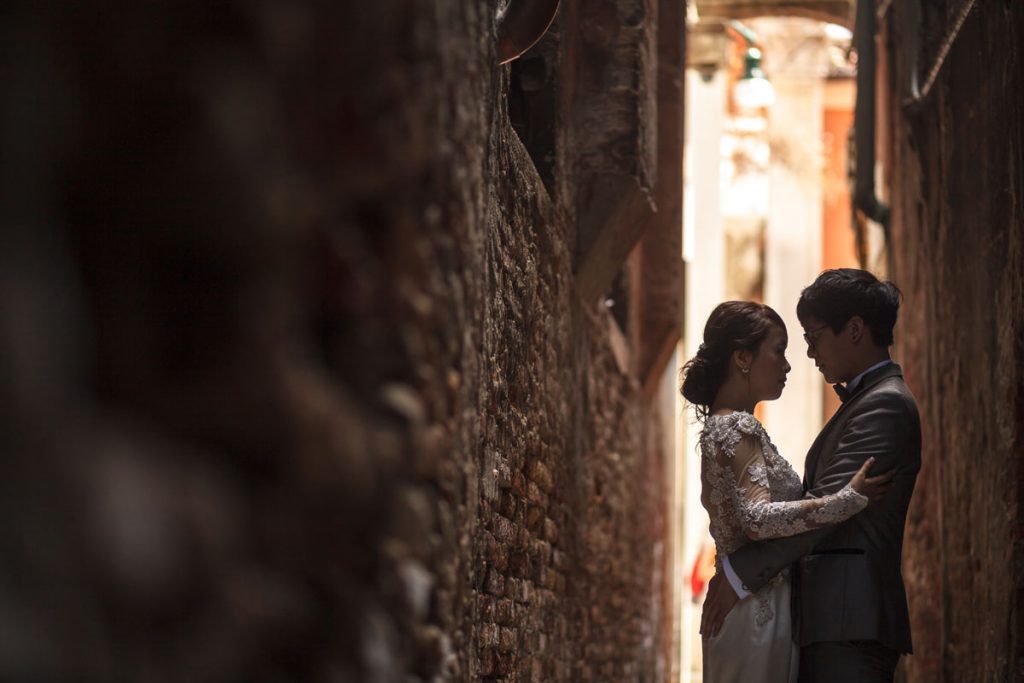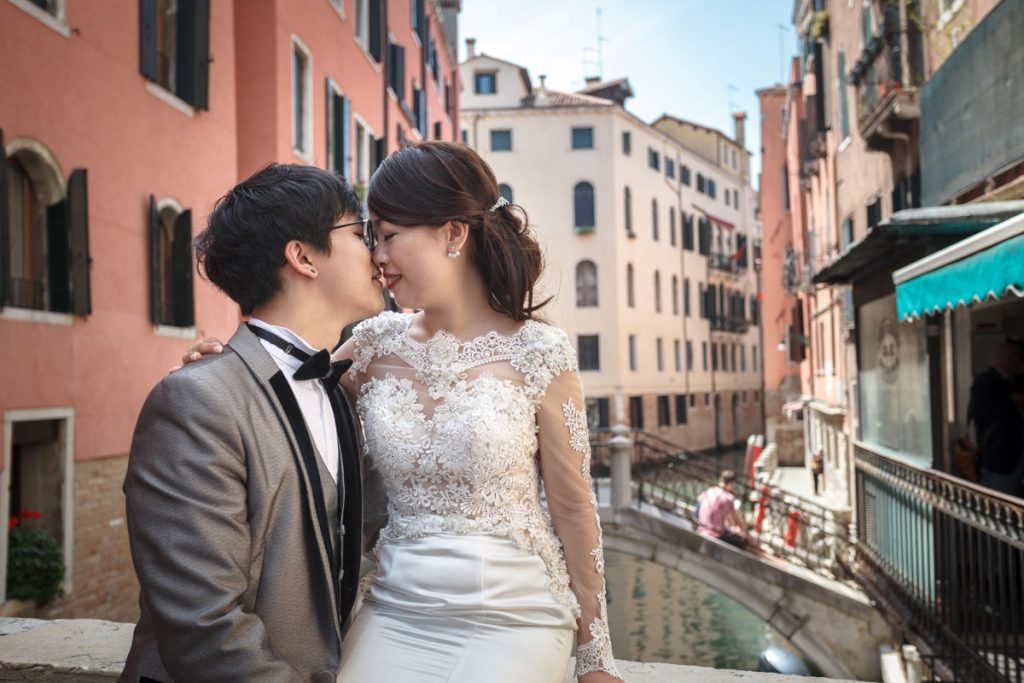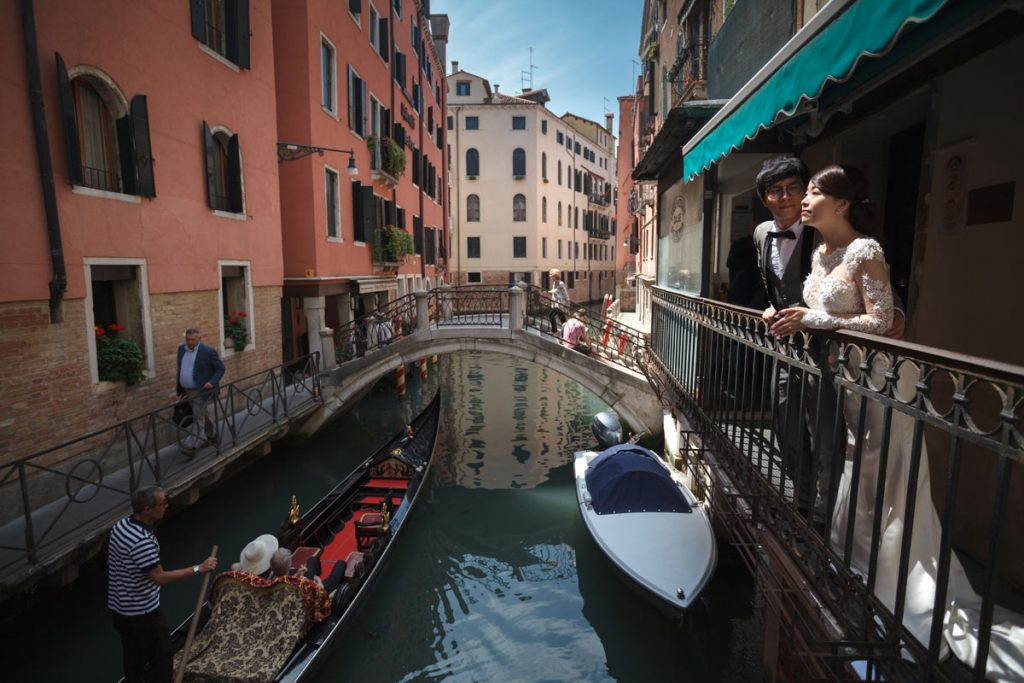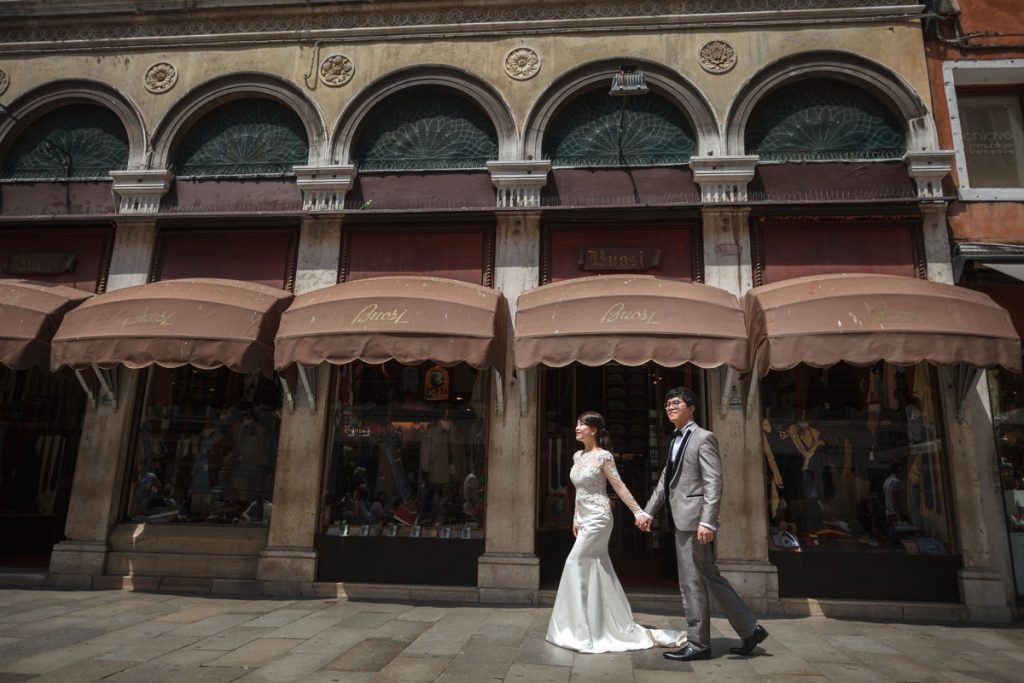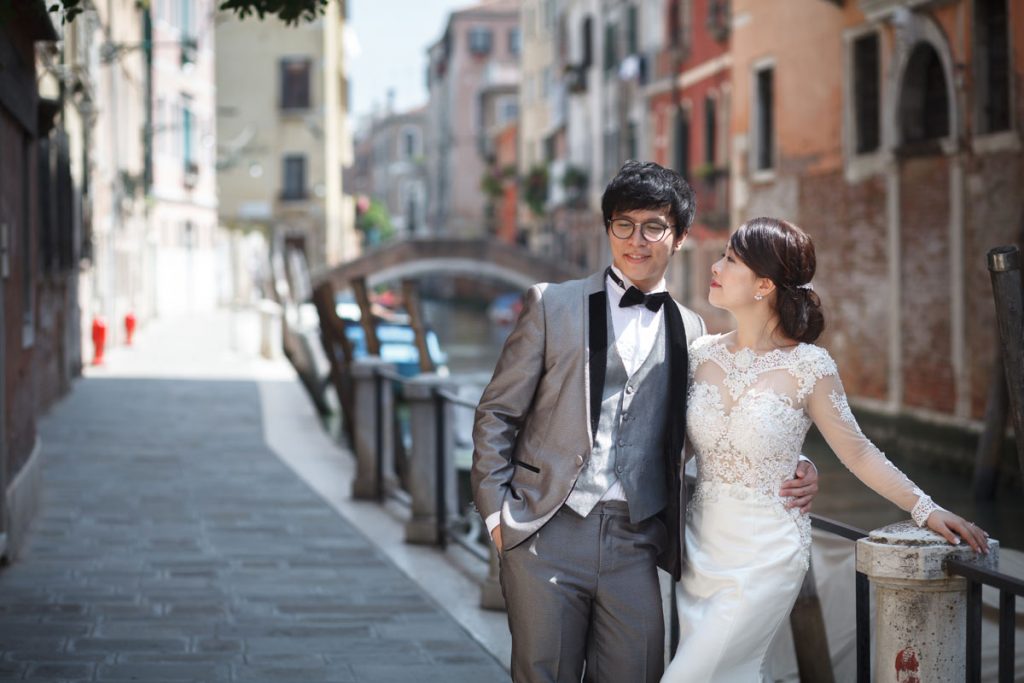 Our tour arrived in San Marco Square, our destination. I love this shoot, seems a scene from a gothic moovie.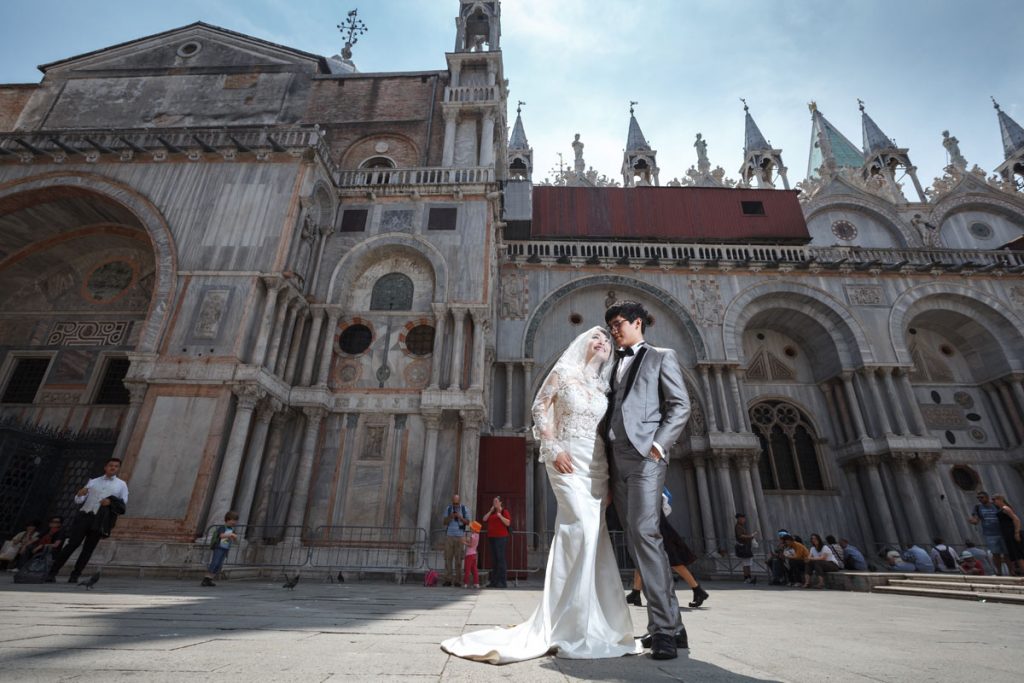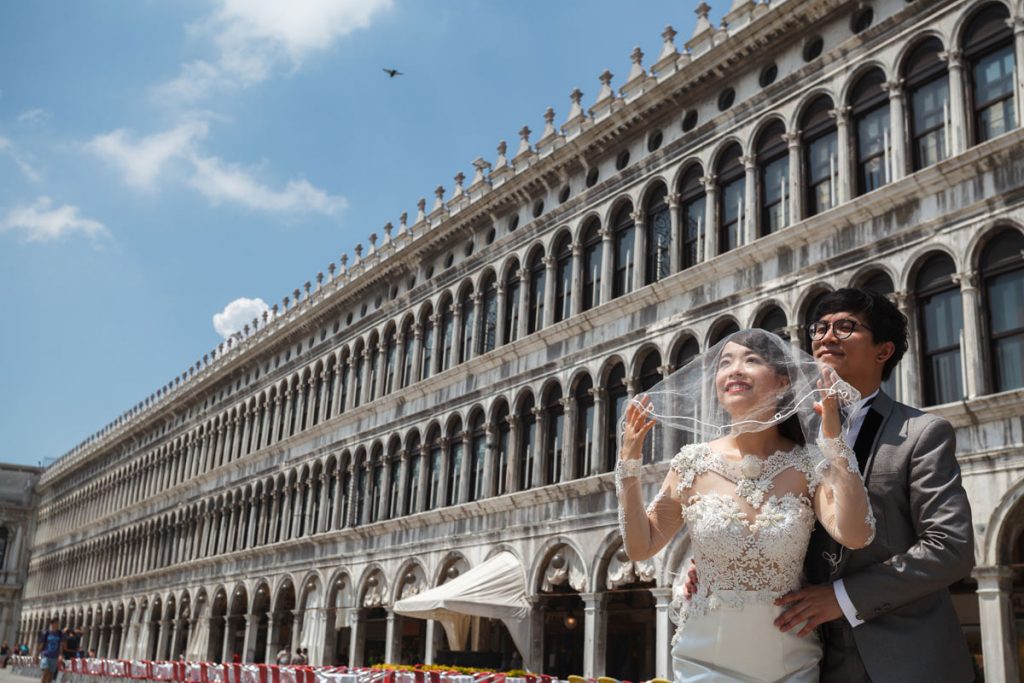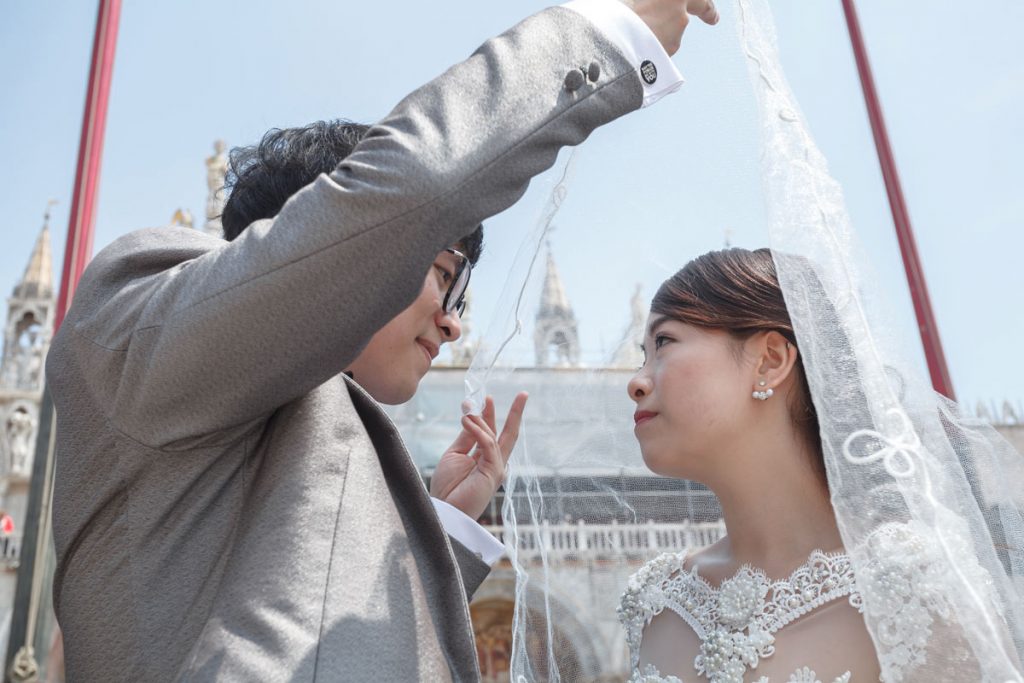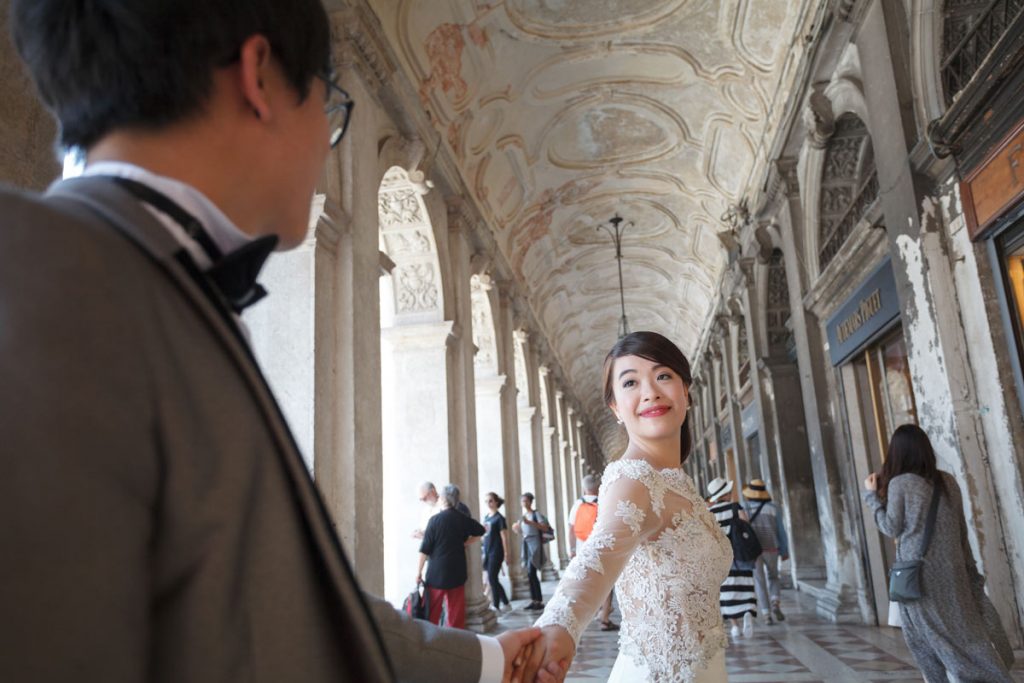 A different perspective over San Marco Square.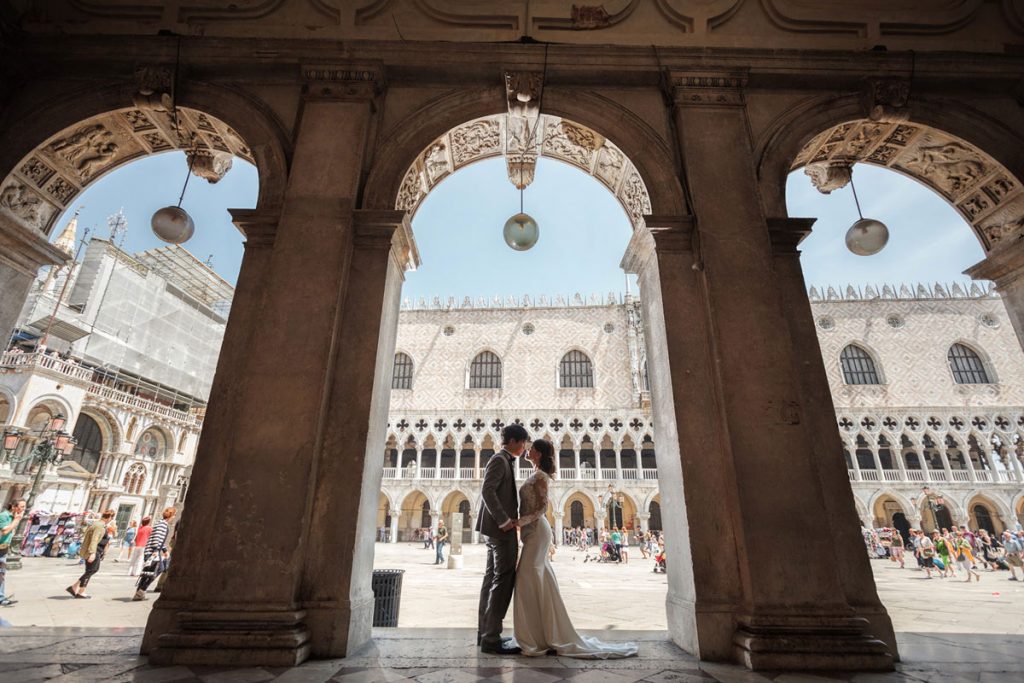 If you like our style and searching for a photographer for couple in Venice, contact us right away! For more information about packages you con visit our page Packages for photoshoot in Venice, Italy.