Magical Venice Italy, a pre wedding photoshoot at sunrise and a very inlove couple. These are the three special ingredients of this photo session.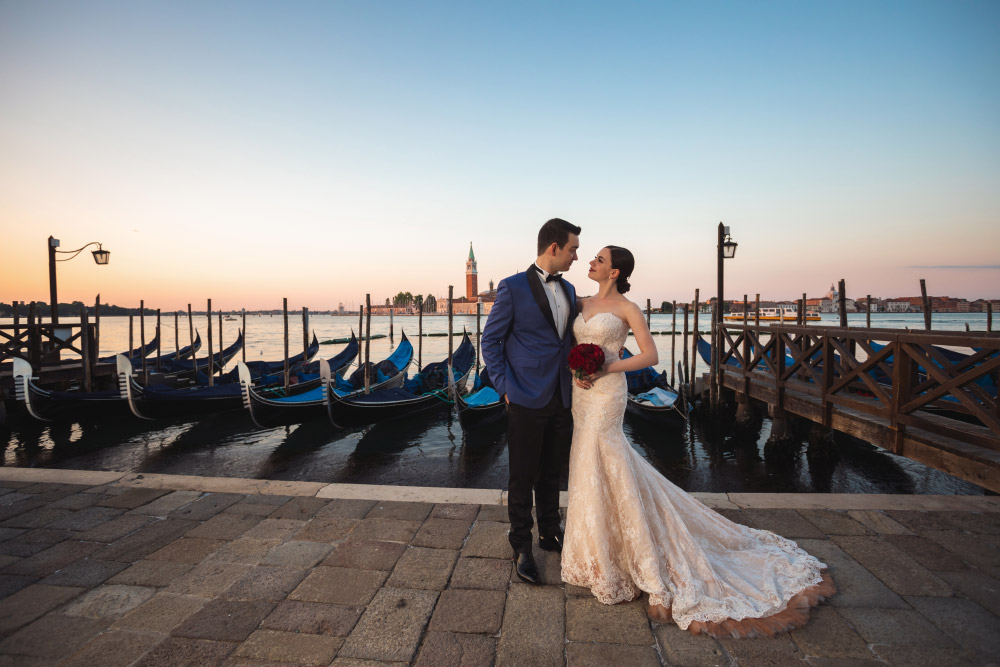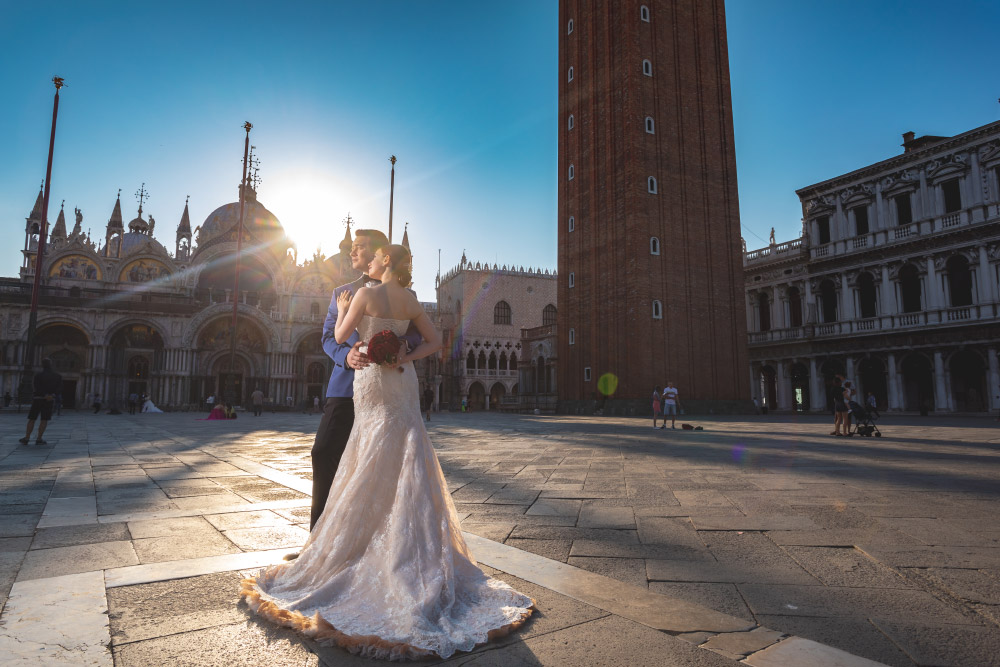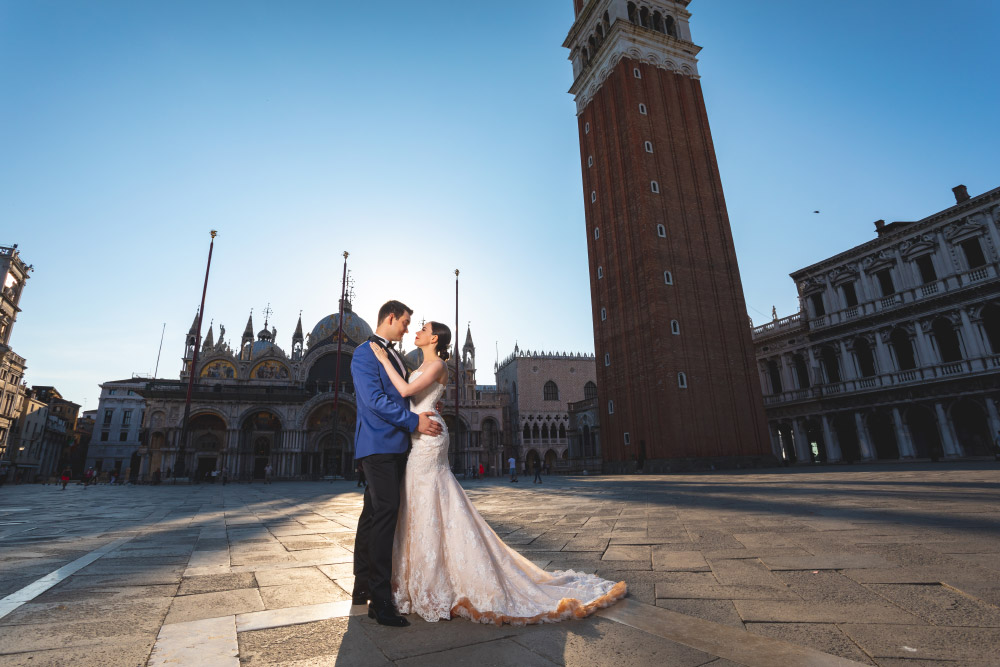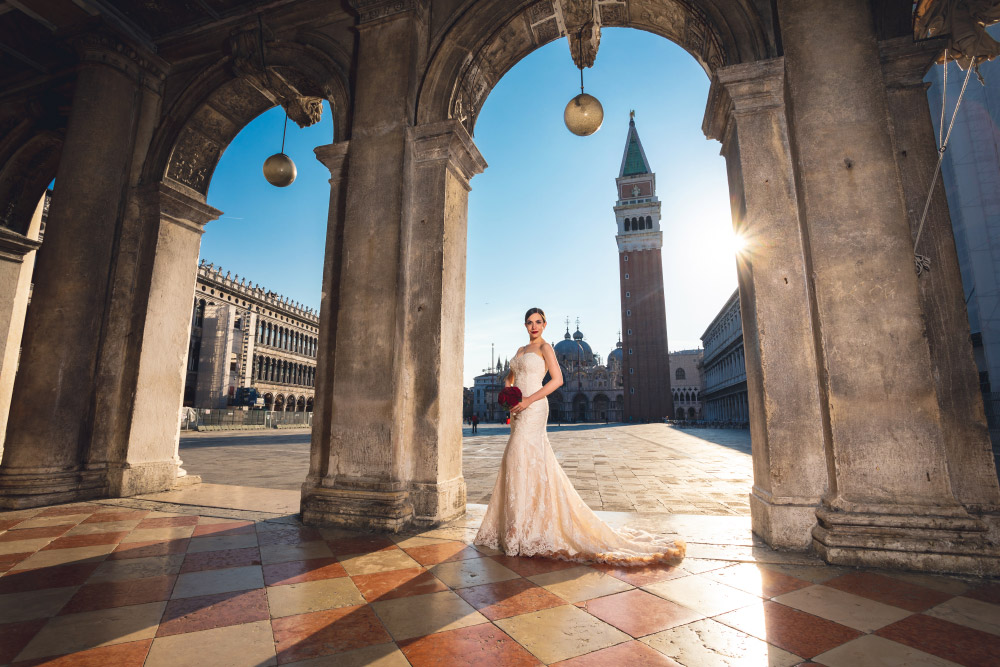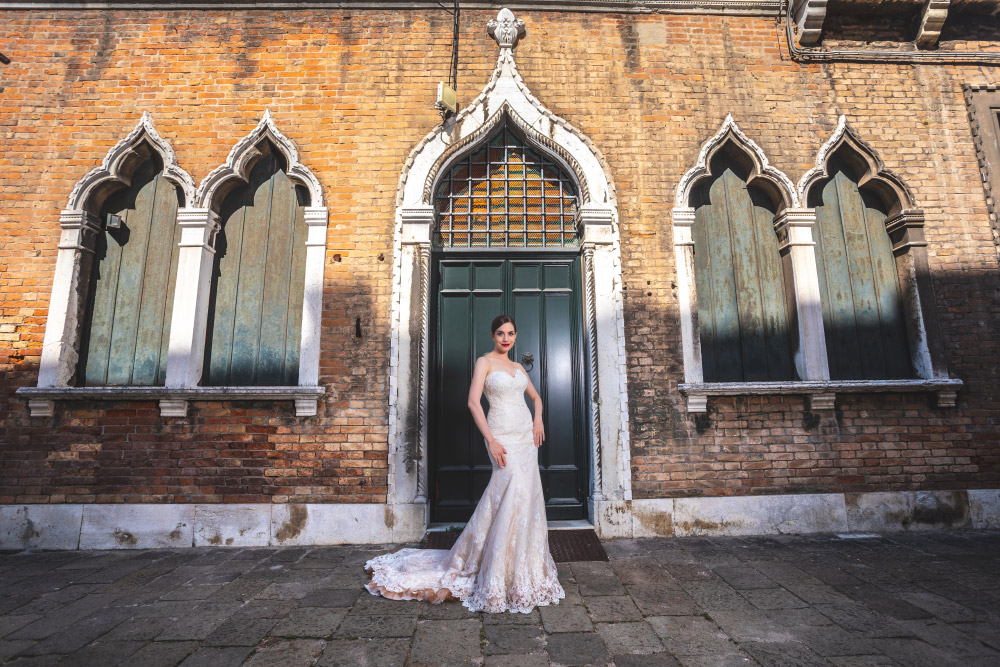 Isn't in this photo all the romantic spirit of Venice?
This is a place we discover by chance. I love the vintage air of the building and the big black door.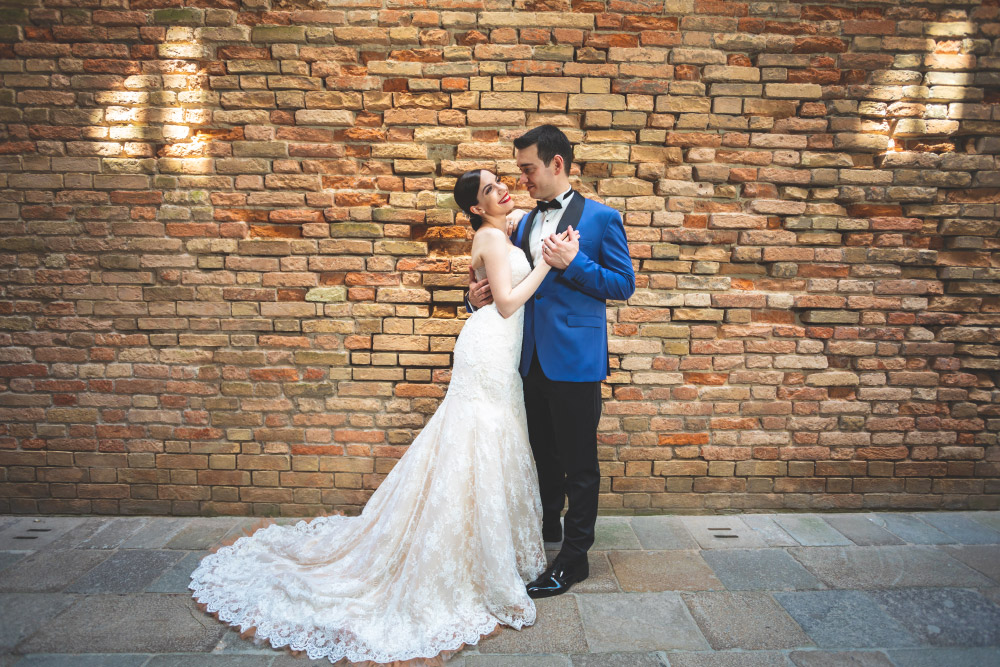 This is the view near the Church Saint Mary of Health (italian Basilica di Santa Maria della Salute). It stands on the narrow finger of Punta della Dogana, between the Grand Canal and the Giudecca Canal, making the church visible when entering the Piazza San Marco from the water.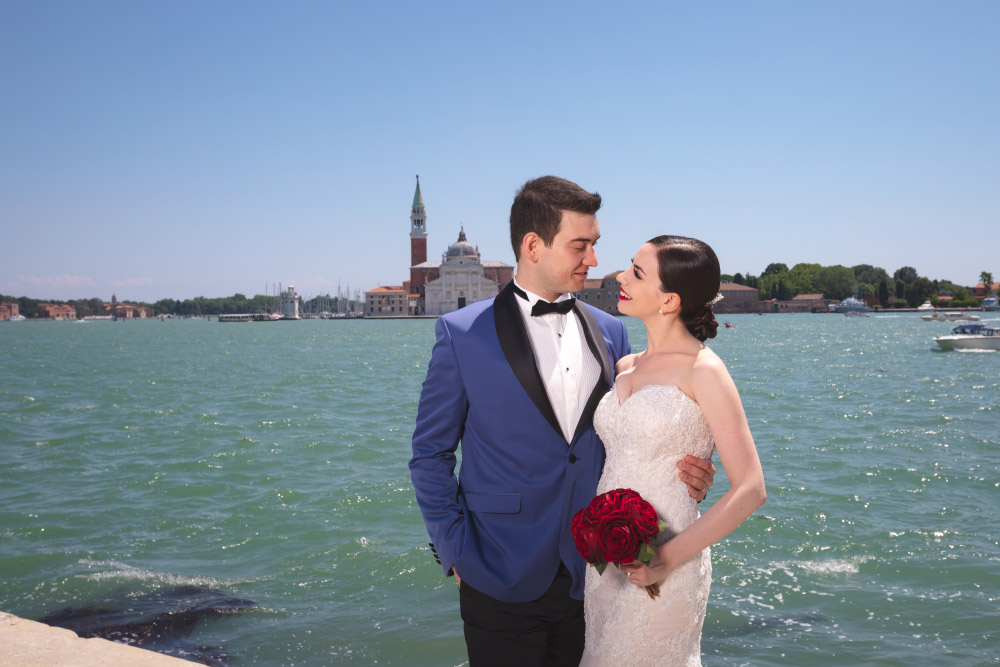 We returned in San Mark's Square for a last photo with the St Mark's Basilica.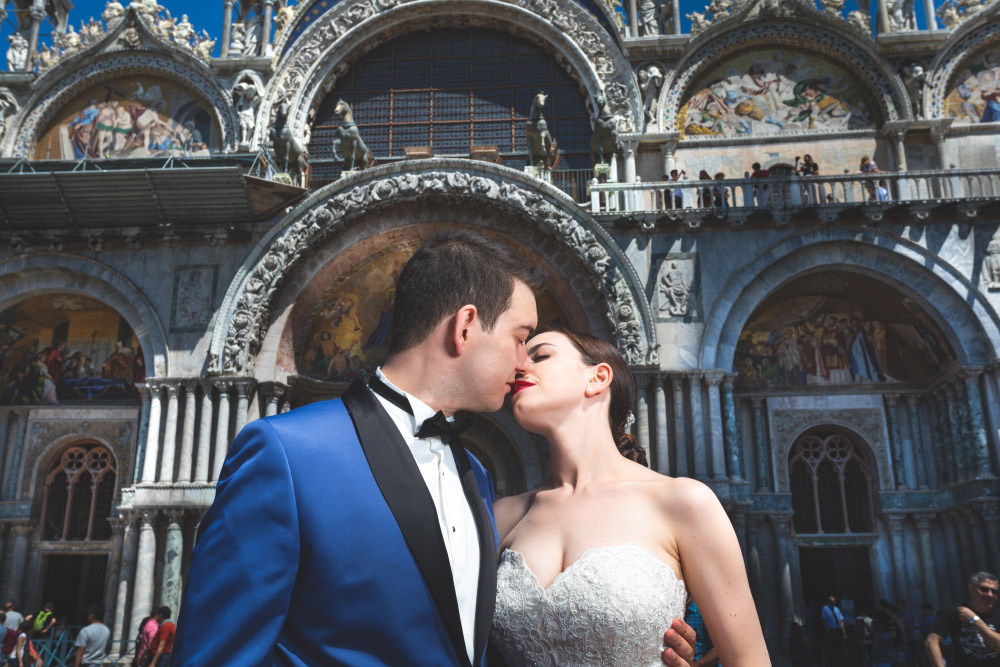 The tour ended with a traditional gondola ride. This time the starting point was from San Mark's square. By now we only took the gondola from Orselo point. At the end I could say that that this tour was actually better. It gives you a wider view over the sea, which is pretty nice.