Headshot session in studio
SESSION FEE
DKK 800
PRICE PER IMAGE

Includes retouching

DKK 500
We offer a personalized headshot session to capture a wide range of images suitable for your personal brand. Our approach involves shooting all headshots from above the chest while coaching you on different facial expressions that capture your unique personality. The headshot session will take from 15 minutes to 3 hours based entirely on your needs, the number of looks you want, and the range of imagery required.
Throughout the session, we'll review the images together, narrowing down to the best shots for your selection.
After the session, you'll select the final images you'd like to purchase. Each image costs DKK 500 and includes unlimited licensing for personal use. Selected images will be professional retouched and will be ready in 1-3 days.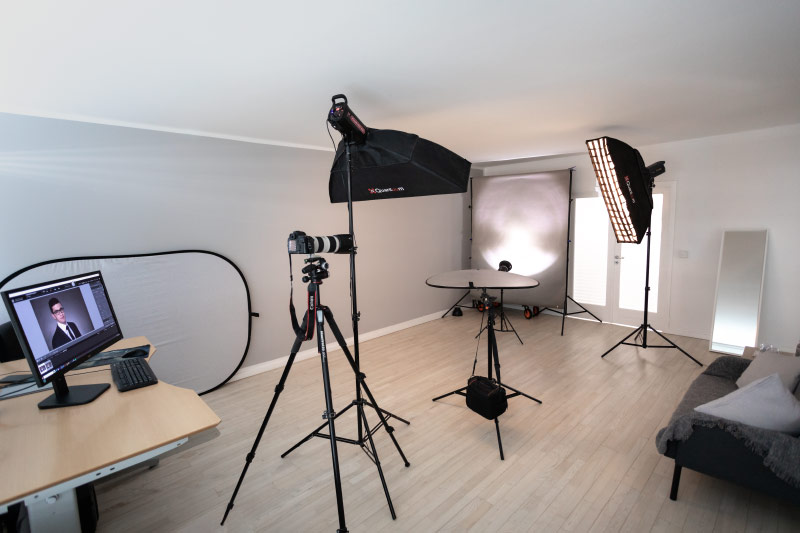 HEADSHOT SESSION
During the headshot session I will guide you through the process to help you achieve your best expression and angles that work best for you. We will also vary the background colors and encourage clothing changes to add variety to the images.
PURCHASING IMAGES
After the shooting we will review each shot individually to identify the best ones for your selection. We'll discard any obvious shots that you won't need and focus on the ones you'll end up keeping. The selected images you want to purchase will then undergo retouching and delivered to you within 1-3 days.
CLOTHING
When it comes to clothing, we encourage you to try a range of options that you love and feel comfortable in. We suggest you already have selected some different cuts, colors, and necklines. For our corporate clients, we suggest a variety of jacket/shirt/tie combinations for men and blouse/dress/jacket combos for women. We recommend keeping jewelry simple, with small earrings and simple necklaces.
HAIR AND MAKEUP
Regarding makeup, although not mandatory, we highly recommend that women wear makeup to the session. We ask that everyone to have their hair and makeup already done for the session. We recommend to have it in the way you would like to present yourself, that your pictures accurately reflect how you look on a fantastic day.
BOOKING AND PAYMENTS
Typically we schedule 1-2 sessions a day starting around 11am. We can adjust the time to fit your schedule, so feel free to request a time that works for you. To book a headshot, the full payment of the session fee is required. Any other payments, such as image purchases will be done at the end of the photoshoot after you select the the final images you wish to have. We accept all major credit cards by utilizing our online payment. You can also pay with cash or bank transfer as well.
DIRECTIONS AND CONTACT
Jægersborg Alle 235, 1.tv, 2820 Gentofte
Email: office@cristimihaila.com
If you still have questions or concern feel free to ask us! We look forward to hearing from you.
Thanks!
Cristian